Candace Cameron Bure Opens Up About Her Faith After Bob Saget's Heartbreaking Death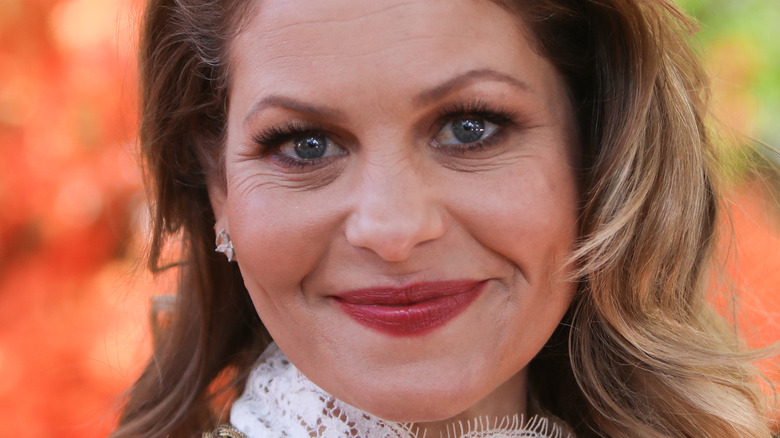 Paul Archuleta/Getty Images
Candace Cameron Bure is still processing the death of her beloved friend and "Full House" co-star, Bob Saget. The actress has spoken out about her heartbreak over Saget's death multiple times since the actor passed away in early January 2022. Following the news of Saget's sudden death, Cameron Bure took to social media to share her shock and sadness. "I don't know what to say. I have no words," she wrote, per Us Weekly. "Bob was one of the best humans beings I've ever known in my life. I loved him so much," she added. Of course, the two shared a special bond.
Later, Cameron Bure opened up a bit more about her grief. "Oh, Bob. Why'd you have to leave us so soon? We are all family, but you were the glue," she wrote on Instagram (via People). "The sticky, messy, squishy, sweet, lovable glue. My childhood is wrapped up in you, my formative teenage years and the rest of adulthood," she continued, adding that Saget was "never afraid" to show his emotions and called him one of her "closest friends in life."
Now, Cameron Bure is getting candid about how her faith has helped her get through her toughest times.
Candace Cameron Bure says her faith keeps her strong during difficult times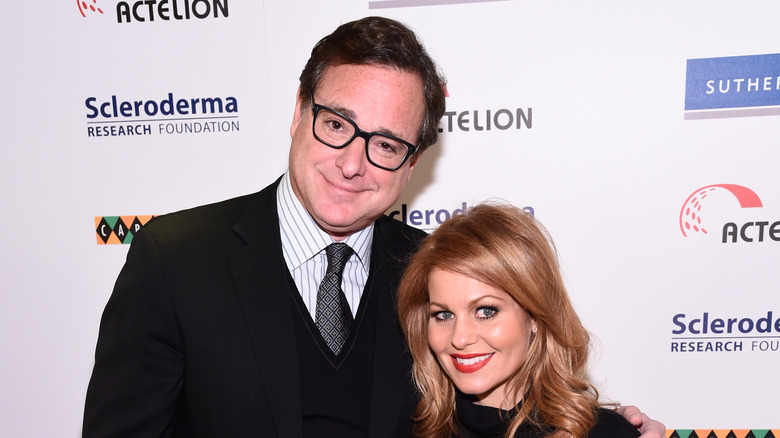 Ilya S. Savenok/Getty Images
According to Us Weekly, Candace Cameron Bure has been leaning into her faith following the death of her close friend Bob Saget. The "Fuller House" star admitted that her strong beliefs have actually helped to try to accept Saget's death and move forward. "I don't question my faith," the actress told the magazine. "I believe with all of my heart that God knows everything that's happening and there's nothing that catches him by surprise. He doesn't make mistakes."
However, Cameron Bure did admit that she has plenty of questions about why Saget was taken. "Of course, I'm gonna have a lot of questions when I get to talk to God face-to-face one day," she continued. "It always makes me cling closer to God. ... I mean, I love God in the good times, but I'm so grateful that he's there in the difficult times. Because the Bible says, God loves and brings comfort to those who are brokenhearted. He's close to those who are brokenhearted. And I definitely feel his presence in those times and that's comforting," she added.
Cameron Bure also went on to reveal that Saget's wife, Kelly Rizzo, has been a pillar of strength in the weeks following his death, and that the tragedy has brought the two women closer together.