Is Doug Emhoff Really Prohibited From Texting Kamala Harris?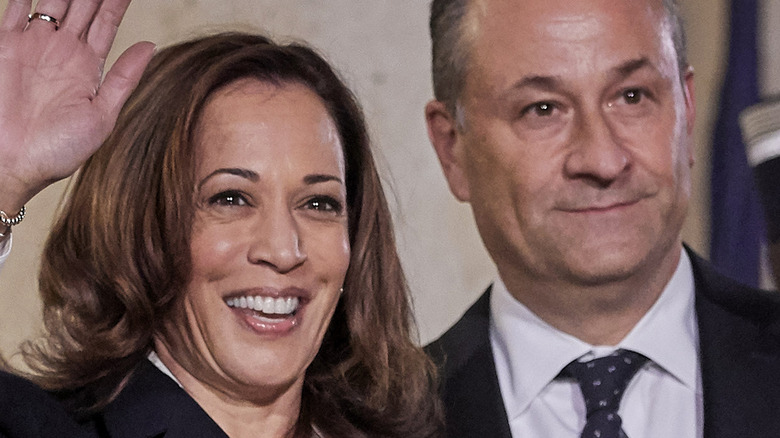 Kiran Ridley/Getty Images
When Barack Obama became president, smartphones were just becoming popular and the world did not rely on text messaging for simple conversation or to keep in touch with friends and family throughout the day. In fact, Obama had to compromise with national security experts who wanted to take his Blackberry soon after he was sworn into office. He didn't want to give it up, but eventually agreed to only allow a select few people to have access to his contact information, according to NBC News.
In February 2020, news of the former president's phone usage became news when CNN reported that he would borrow other people's cell phones on the fly — including secret service members' phones — in order to have private conversations with whomever he wanted. Needless to say, presidential life often comes with phone restrictions, but so does vice presidential life as Vice President Kamala Harris and Second Gentleman Doug Emhoff are learning.
Doug Emhoff has to jump through hoops to see his wife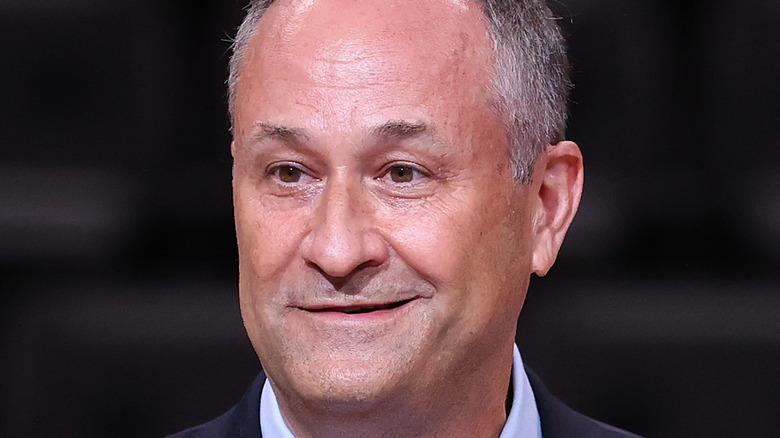 Gregory Shamus/Getty Images
During a typical weekday, Vice President Kamala Harris has an office in the White House West Wing, while her husband, Doug Emhoff, conducts business from his own office in the Eisenhower Executive Office Building, which is located just off the West Wing and where a majority of White House staff work. While Harris holds roundtable discussions and more formal events in the building and will stop by to see Emhoff when there, he can't just text her during the day like any other average American husband.
With personal cell phone usage restricted for national security reasons, if Emhoff wants to speak to or see the vice president, he has to have members of his office staff make arrangements with her office staff, according to McClatchy. In addition to not being able to text Harris, Emhoff can no longer drop her off at work and can't even leave his house without secret service members. He also gave up his own law practice, and it's all in the name of helping his wife be a success is one of the most important jobs in the world.
"It's a transition for him," David Lash, a friend of Emhoff, told McClatchy. "He's very, very dedicated, and singularly focused on helping his wife however he possibly can and helping the administration as well and as much as he possibly can."