Laverne Cox Finally Admits Her Real Age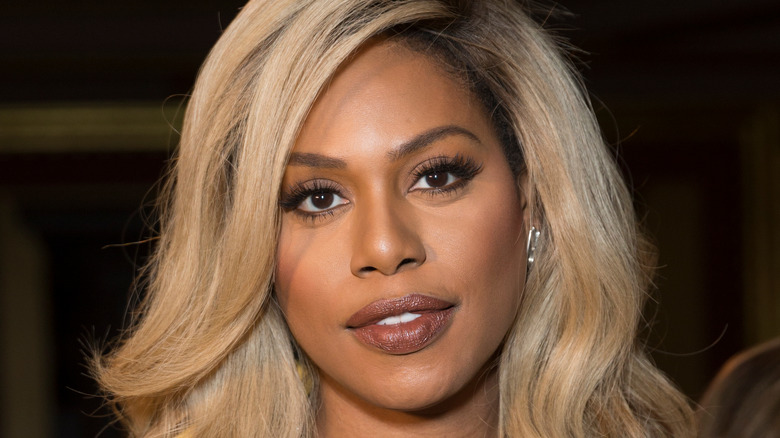 lev radin/Shutterstock
The world first got to know actress Laverne Cox as transgender inmate Sophia Burset on "Orange is the New Black," which debuted in 2013. The show catapulted the transgender actress to A-list fame — especially when she became the first openly transgender actor to receive an Emmy nomination for her work on the show, according to Byrdie. Most recently, Cox appeared on the docudrama "Inventing Anna," portraying real-life fitness trainer Kacy Duke, who was just one of many who was swindled by famous con artist Anna Delvey. Cox told Byrdie that she found Duke's approval of a transgender actress portraying her on the show to be "courageous." "To be open to a trans woman playing you? I think there are a lot of women who might have some issues with that," Cox told Byrdie.
Given her celebrity status, Cox has become an icon and inspiration for many who look up to her as one of the first modern-day transgender icons. Apart from being an inspiration for others, Cox has worked hard to celebrate herself as well ahead of her birthday. While speaking with Ellen DeGeneres on "The Ellen DeGeneres Show" recently, Cox revealed that she had been lying about her age for decades, per People. After discussing her fears of aging with a therapist, Cox was finally able to confirm her real age.
Laverne Cox is preparing to celebrate her 50th birthday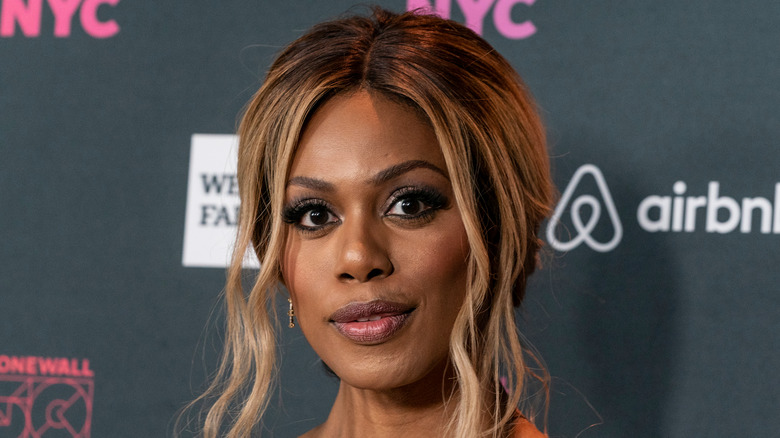 Lev Radin/Shutterstock
During her interview on "The Ellen DeGeneres Show," Laverne Cox revealed that she was preparing to celebrate quite an important birthday milestone. "So I am proudly 49, about to turn 50 and I'm so excited and happy to be able to own that," Cox told host Ellen DeGeneres, People reported. Cox revealed that, after dating someone who believed her to be too old, she changed her age to simply "over 21" when she was really 28 years old at the time. For years, Cox gave a vague age range for herself — until her true age was displayed on her IMDb page. "So I was 'over 21' from 2002 to like 2019," Cox told DeGeneres, per People. "And then IMDb figured out my real age, and then, so it started appearing places and it was freaking me out. I was having such anxiety."
Cox decided to be up-front about her age after dissecting the reasons why she was feeling insecure about it with her therapist, that is. "I started unpacking these stories about being older," Cox told DeGeneres, per People. "The stories were that I wasn't hireable, I wasn't datable, I wasn't effable over a certain age –- apparently the age was like 27 [or] 28 — and then I worked through all that." Cox first revealed her real age during a speaking engagement in Texas, and was surprised and relieved to realize that nobody really cared about her age except for herself.