The Real Reason Kelly Ripa Moved To Michigan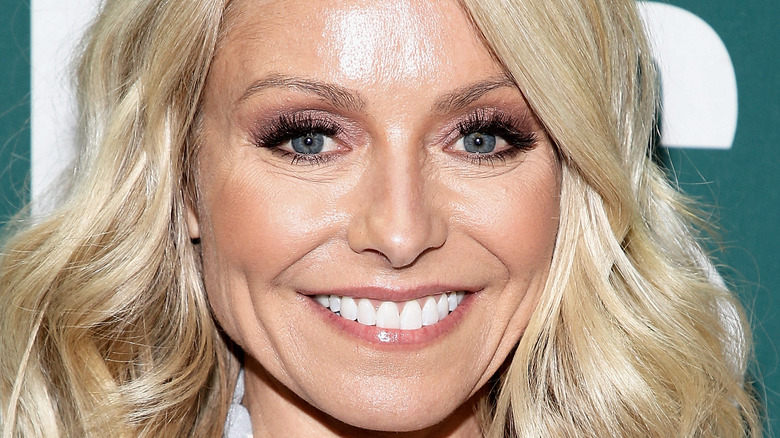 John Lamparski/Getty Images
Kelly Ripa has been a small screen stalwart for several decades at this stage, but despite her impressive and highly demanding career, being a mother will always be Ripa's focus. As People reported in September 2021, she shared during an episode of "Live with Kelly and Ryan" how difficult it was to drop youngest son Joaquin Consuelos off at college.
Ripa and hunky hubby Mark Conseulos share three children; eldest Michael Consuelos, middle child Lola Consuelos, and Joaquin. "We became empty nesters. We took our youngest son to college, we dropped him off. It was hard. It was really hard," the beloved TV personality admitted. She also shared how tough it was to watch the kids grow into young adults, who are less enthused with night-time kisses and cuddles than they once were.
"They got to be 15, 16 and they were like, 'It's weird.' They're like, filing a restraining order," Ripa joked. However, thanks to the COVID-19 pandemic, the whole family got close again while quarantining together. Of saying goodbye to her youngest, the TV host admitted, "It's one of those things where you can never be ready." It was particularly hard with Joaquin because he moved further away, rather than staying in New York like his siblings.
However, Ripa may be feeling slightly better about his college choice considering her surprising recent move.
Kelly Ripa and Mark Consuelos wanted to spend quality time with their son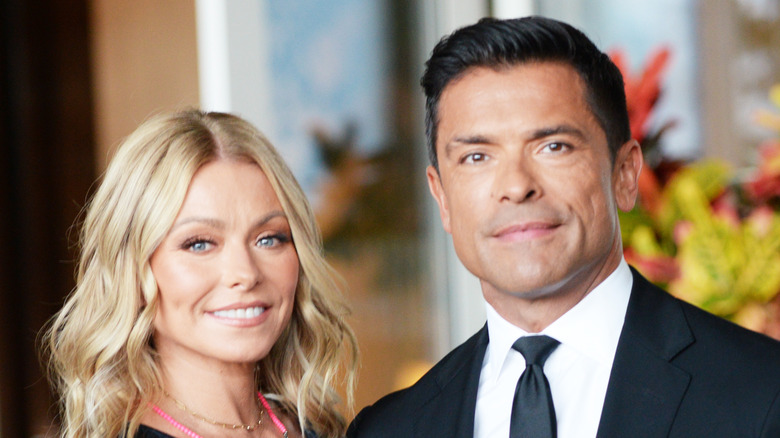 Vivien Killilea/Getty Images
Although Kelly Ripa and husband Mark Conseulos were eager to finally spend some alone time together after becoming empty-nesters late last year, it seems they've had enough since the couple has temporarily relocated to Ann Arbor, Michigan to be closer to youngest son Joaquin, who's attending the University of Michigan. According to Hello! magazine, Ripa recently shared a photo from their rental home to social media and asked followers for recommendations for local dog groomers. 
However, the reactions were more focused on the reasoning behind the move, with one commenter teasing, "I think it's adorable that you have 'moved' to be near your newborn baby boy." Another wrote, "Come on Mom, he is in a fun college town," while a third quipped, "So how is 'the baby' enjoying college life with his parents." Ripa, for her part, is fully aware their decision may be controversial, since she told one fan, "He's on the fence about it." 
Although plenty of people criticized Ripa for seemingly refusing to let go, there's no reason to believe she and Consuelos are planning to permanently stay in Michigan. It's more likely they're there to spend some quality time with Joaquin before heading back to L.A., where the couple can once again enjoy the peace and quiet of their child-less home.