Is This Really Why Prince Harry Renewed His Lease On Frogmore Cottage?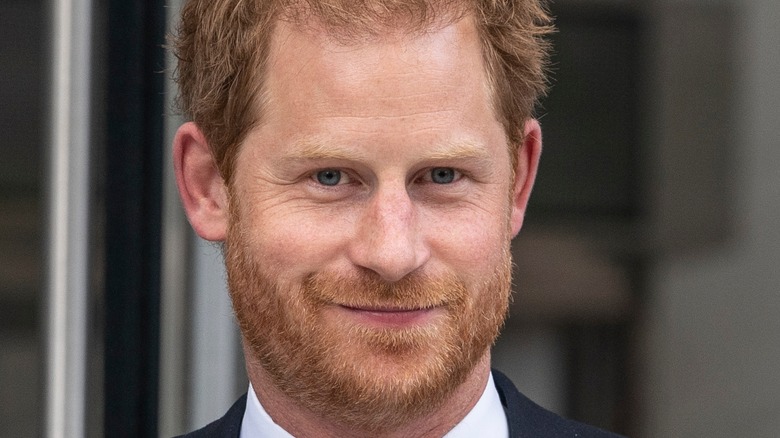 lev radin/Shutterstock
In early 2020, Prince Harry bid farewell both to his official duties and life in the UK, opting to raise his young family on a quiet estate in Southern California (via USA Today). It seems this was a good move for him. Harry has said that living in America is "fantastic," though he's a bit distressed that it's hard to find rugby gear for his young son Archie, per Inside Edition. He's also recently been seen enjoying one of the most iconic American events, the Super Bowl, with his cousin Princess Eugenie (via Harper's Bazaar). Some folks even think Harry's voice is starting to take on a "twangy" American tone, according to Marie Claire. 
Yet, Harry is still the Duke of Sussex and sixth in line to the British throne. While he may not be a working royal anymore, he still cherishes his homeland. In fact, he is currently in a legal wrangle with the British Home Secretary over getting government security for himself and his family when they visit the UK. "It goes without saying that he does want to come back to see family and friends and to continue to support the charities that are so close to his heart," said one of his lawyers (via BBC). "Most of all, this is and always will be his home."
Meanwhile, Prince Harry just made an even more significant move that shows his commitment both to England and to his family.
Leasing Frogmore Cottage allows Prince Harry to fulfil an important duty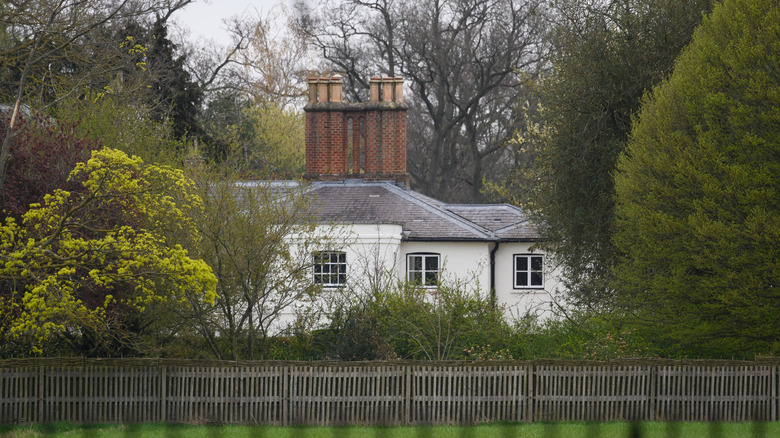 Leon Neal/Getty Images
Shortly before their son Archie was born, Prince Harry and Meghan Markle moved into Frogmore Cottage, a Windsor property owned by Queen Elizabeth (via Town & Country). While we tend to think of cottages as being small, Frogmore is an impressive 655-acre property. When the Sussexes moved to California, they paid to cover both the refurbishments on the house and the cost of renting it for two years. They also allowed Princess Eugenie and her husband to live there before the birth of their son, People reported. 
In February 2022, Harry renewed the lease on Frogmore, according to The Sunday Telegraph (per The Mirror). The move was important for two reasons — Firstly, it reaffirms that the prince is "domiciled" in the UK and still considers it his home. Secondly, by having a residence there, Harry retains his right to be a Counsellor of State to his grandmother, Queen Elizabeth.  
As the official Royal Family website explains, these counsellors are authorized to take on certain royal duties in the event the monarch becomes ill or otherwise unable to carry out their duties. These counsellors must be the monarch's spouse and/or the next four adults in the line of succession. In this case, the four are Prince Charles, Prince William, Prince Harry, and Prince Andrew.