The Chicago Med Episode You Forgot Anna Belknap Of CSI: NY Was In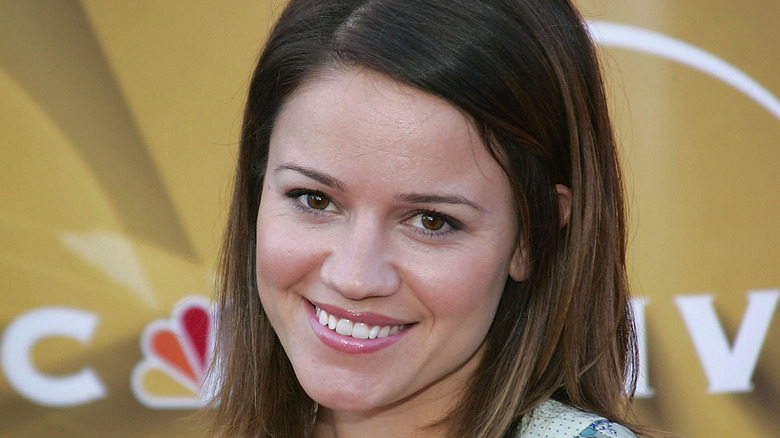 Carlo Allegri/Getty Images
Before landing the role of Lindsay Monroe on "CSI: NY," actor Anna Belknap appeared in a string of guest roles in various TV shows. She launched her career in 1996 on "Homicide: Life on the Street," and went on to appear on "Law & Order: Special Victims Unit," "The Handler," "Medical Investigation," and "Without a Trace," before getting her big break on "CSI: NY," per IMDb. CSI Files reported that she joined the show in its second season, and played Montana-born criminalist Lindsay Monroe, whom supervisor Mac Taylor (Gary Sinise) picked to join his team. "They made me feel really welcome right away," Belknap told CSI Files in a 2006 interview. "In fact by the time I was shooting [my second or third episode], I felt like I had to remind myself that Lindsay was new and that Lindsay probably wouldn't feel as at ease as I felt by that time. It's really a great group."
Prior to joining "CSI: NY," Belknap married fellow actor Eric Siegel. Per People, the show shot around her first pregnancy, but her second pregnancy was written into her character's storyline, which was a surreal experience for the actress. "I forget when we cut that I'm still pregnant when I walk away! It's very weird in my head because you're thinking in pretend when you're acting," she explained. Though "CSI:NY" ended its run in 2013, fans may have forgotten that Belknap kept busy with more guest roles, including a short-lived stint on "Chicago Med."
Anna Belknap appeared on the 100th episode of "Chicago Med"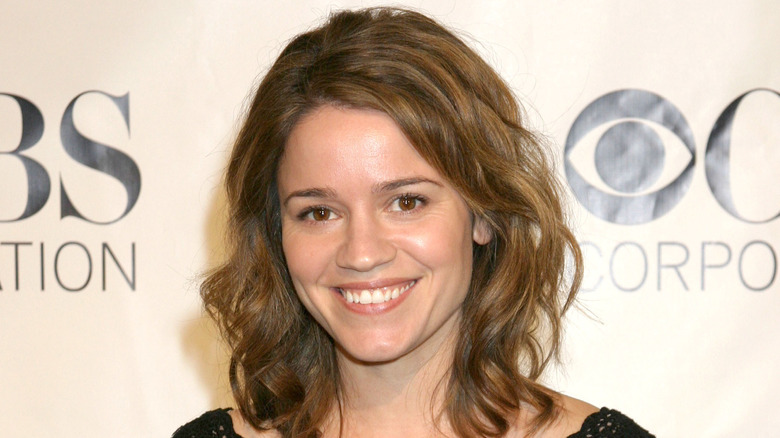 carrie-nelson/Shutterstock
Per Fansided, Anna Belknap appeared in a Season 5 installment of "Chicago Med" — which was also coincidentally the show's 100th episode — titled "The Ghosts of the Past." In the episode, Belknap played Dr. Linda Strauss, who consults on a case of what she suspects to be "medical child abuse."
Though fans know Belknap primarily for her acting, she has also performed with the Oregon Symphony Orchestra, according to the company's official website. When not performing, Belknap spends time with her husband, Eric Siegel, and their two children, daughter Olive and son George. According to People, the "CSI:NY" alum was pregnant with both of her kids during her time on the show, and spoke to the outlet about how she was nervous to break the news that she was expecting to her bosses. "[They] never gave any indication that it wouldn't be okay, but I was kind of nervous to tell them because you never know what their response is gonna be," Belknap told People in 2008. As for her husband, IMDb reports that Siegel is an actor and producer who has worked on "The Emoji Movie," "Traffic Light," and "Men at Work."