The Chicago Med Episode You Forgot Reed Birney From House Of Cards Was In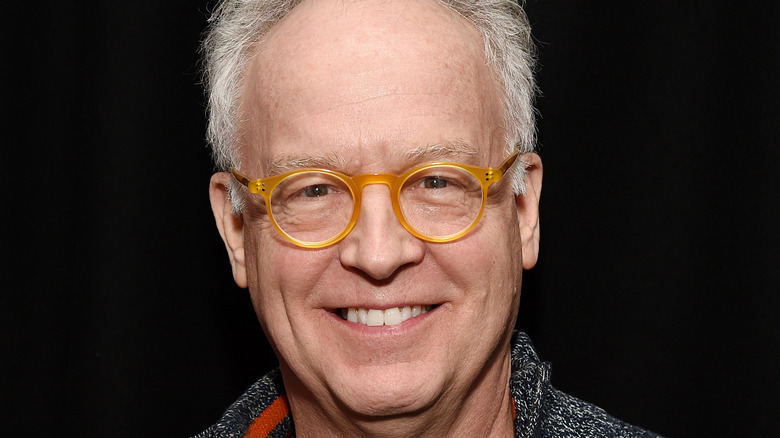 Michael Kovac/Getty Images
Reed Birney is one of those actors who's been in so many different productions — from Broadway, to TV, to movies — that you instinctually know him. This is unsurprising, as he's logged nearly a hundred credits since starting off in show business as a young man. Unlike other actors, Birney didn't dabble in other vocations before answering the siren call of the silver screen. Long before we knew him as Donald Blythe on the hit show "House of Cards," he began his studies as an actor at Boston University College of Fine Arts in the 1970's, according to the Boston University Alumni Magazine. The star is an accomplished stage performer, as evidenced by his 2016 Tony Award for Best Performance by an Actor in a Featured Role in a Play, which he won with his role as Erik Blane in "The Humans," per Broadway.com.
Fans may also remember him as Tom Connolly from "Blacklist" and Mr. Prescott in the original "Gossip Girl" series, according to IMDb. Indeed, with 97 credits listed to his name on the site at the time of this writing, even Birney's biggest fans can be forgiven for forgetting about his brief Season 3 appearance on "Chicago Med."
Reed Birney's "Chicago Med" character got a big surprise in the ER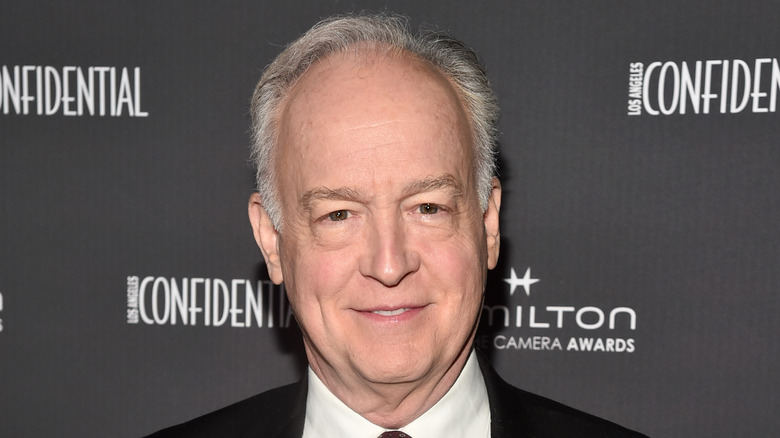 Alberto E. Rodriguez/Getty Images
"Chicago Med" quickly joined the ranks of hospital drama favorites when it premiered in 2015, according to IMDb. As with most medical dramas, there are overlapping storylines, which makes the dramatic TV show a treasure trove of guest appearances. For example, in Season 3, episode 13 (which is titled "Best Laid Plans"), Reed Birney assumes the role of Greg, according to Chicago Med Fandom. In the episode, Greg is a loving husband who is concerned about his wife, Tessa, as she's currently being treated in the emergency room due to tremendous back pain. Greg and Tessa are baffled by the mysterious pain — but cope with their fear by making lighthearted jokes about aging. 
As it turns out, Tessa's back pain is due to her unexpected pregnancy. The episode includes not just the birth of their beautiful, surprise daughter, but also a visit from the couple's adult son, who is noticeably shocked. Greg and his wife get busy figuring out how to set up a nursery on such short notice, and joke that they'll need to postpone their upcoming plans for the next eighteen years. Though his role on "Chicago Med" was short-lived, Birney was easily a fan favorite. According to a TV Fanatic writer, "both [Birney and his onscreen wife, Julie White] are superb actors that I wish could have been cast as regulars, even though I loved them in these roles."