Inside Michael Cohen And Rudy Giuliani's Awkward Dining Experience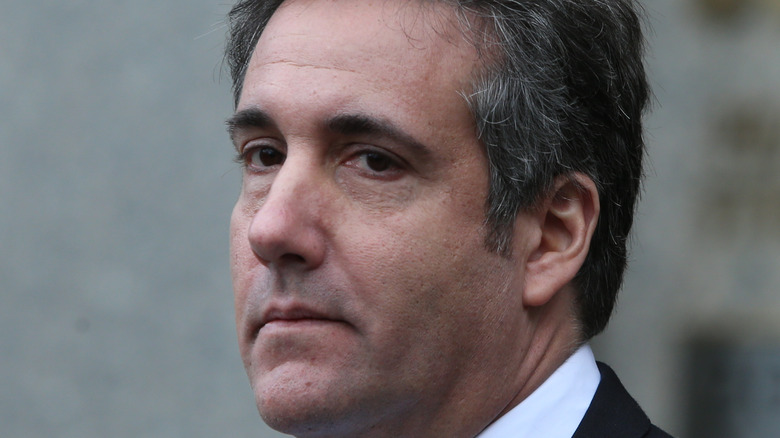 a katz/Shutterstock
In a scene that seems straight out of a New York-based movie, former president Donald Trump's two personal attorneys who have both gotten themselves in trouble with the law due to their connection with him — and who have put themselves in two enemy camps — ended up at tables right by one another in a New York City restaurant on February 19, according to Page Six.
At one table sat Michael Cohen, the former Trump personal attorney who went to prison for paying hush money to adult film star Stormy Daniels to keep her quiet about her affair with Trump, at his request (via The New York Times). At a nearby table sat Rudy Giuliani, the former New York City mayor who still insists the 2020 presidential election was rigged, yet had his law license suspended in both New York and Washington DC for making false statements on Trump's behalf (via Reuters). While the management at Fresco by Scotto had planned to seat the men on opposite sides of the dining room, the tables they had chosen were snagged before Cohen and Giuliani arrived, per Page Six, so they were forced to sit at neighboring tables, making the night quite awkward.
Michael Cohen and Rudy Giuliani give one another the cold shoulder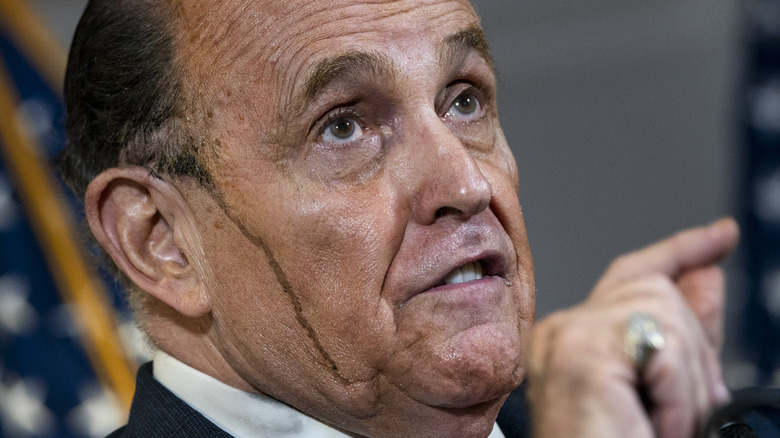 Drew Angerer/Getty Images
While Rudy Giuliani still has new gigs and appears to remain loyal to Donald Trump, Michael Cohen famously testified against him to Congress in February 2019 (via The New York Times), and also wrote a tell-all book titled "Disloyal," in which he describes his shady business dealings with the former president. He also has a podcast titled "Mea Culpa," and has publicly called Giuliani "Dopey Rudy." Not to be outdone on the name calling, Giuliani has called Cohen "pathetic," as well as a "serial liar," according to Page Six.
While both men were in the restaurant seated at tables in close proximity, Cohen got up and made the rounds, shaking hands with other New York City VIPs. However, he notably skipped over Giuliani. "Cohen then went around the restaurant, shaking hands with other diners, while giving Rudy a wide berth," a source told Page Six. "It was so icy between the pair, it seemed like hell had finally frozen over."
Another onlooker told the outlet, "Giuliani sat there stone-faced, at a table with friends, with what was left of his hair dye trickling down his brow." While this situation was cold at best, it's clear that not everyone that's been affiliated with Trump gets along — and that their relationships didn't survive his presidency.