What Is Doris Day's Real Name?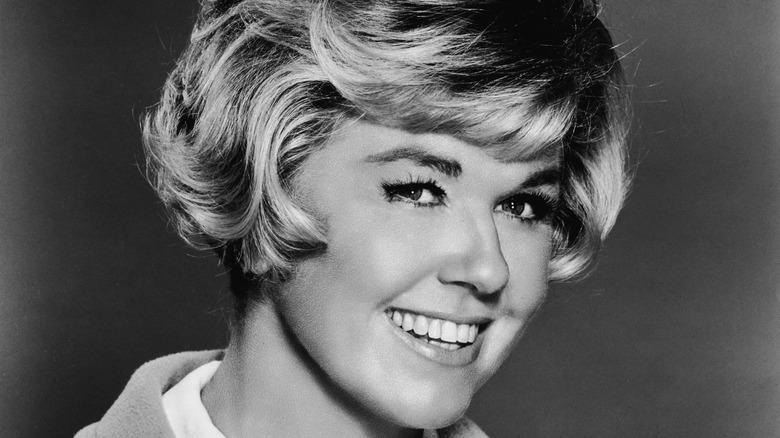 Hulton Archive/Getty Images
The name Doris Day is one of the most well-known names in Hollywood. Even after her death in 2019, her legacy lives on in her movies and her music. Classic flicks such as "Pajama Game," "Pillow Talk," and "Please Don't Eat the Daisies," allow fans to laugh, dance, and sing along with Day (via IMDb). Her signature song, "Que Sera, Sera," is still a classic hit with her soft, lilting voice there to soothe your soul and lift your spirits.
In the 1970s, Day was even a TV star with her very own sitcom aptly titled "The Doris Day Show." Even in 2011, Day was still singing, and she also recorded her first album in over 20 years. It was a U.K. release called "My Heart," and it turned Day into the oldest artist to ever make the Top 10 on the UK music charts (via Biography). The next year, she received a Grammy Hall of Fame Award, her third one in a little over a decade. Despite being recognized for these accolades under the name "Doris Day," this was not the name the legendary performer was born with in 1922.
Doris Day didn't always have that name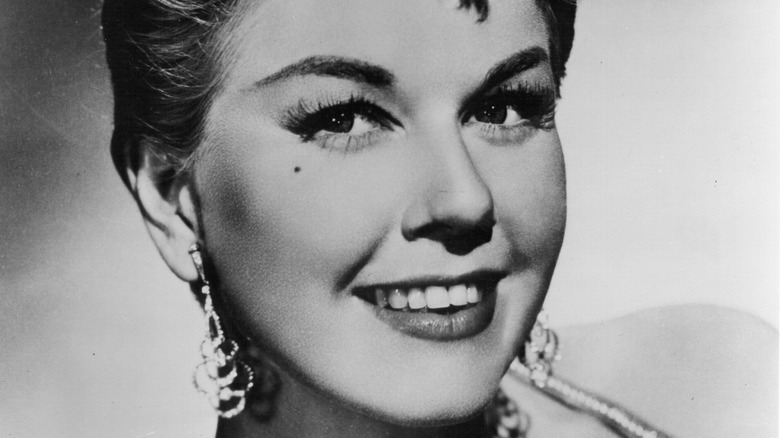 Michael Ochs Archives/Getty Images
The actress and singer the world would come to know as Doris Day was born Doris von Kappelhoff in Cincinnati, Ohio, in the early 1920s. Day always wanted to be a performer, just a different kind of performer than the one she ended up being. She began taking ballet lessons at a young age, and was ready to become a professional dancer in her teens.
However, a 1937 car accident shattered Day's dreams of a dancing career, both of her legs were broken during the incident. While recovering, the young teen turned to music to help her cope. Day's mother, a music teacher herself, let her start taking voice lessons around this time. Day later said that Ella Fitzgerald's singing style was her inspiration (via Biography).
In a few years' time, she was singing on local radio programs and was encouraged to change her name, so the artist formerly known as Doris von Kappelhoff became Doris Day. She reportedly chose that name thanks to the song "Day by Day," (per The Guardian).
As Doris Day, the singer and actress, she became one of Hollywood's most famous stars. Then-President George W. Bush presented her with the Presidential Medal of Freedom in 2004, saying, "Doris Day is one of the greats and America will always love its sweetheart" (via Twitter).