Egypt Sherrod From HGTV Has A Message For Body Shamers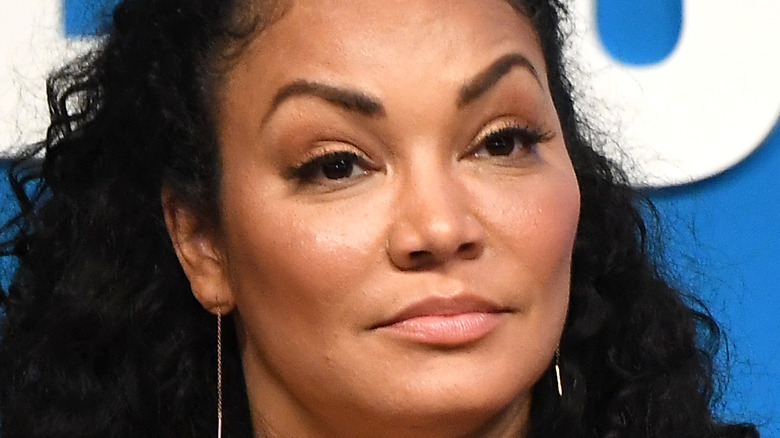 Paras Griffin/Getty Images
You definitely have some catching up to do if you missed the recent clap-back from Egypt Sherrod of HGTV to a social media body shamer. Wife to the home design guru, Mike Jackson, and mum to three adorable girls, Sherrod is a successful real estate broker and a popular home renovator. Ever since she and her husband fell in love during a home renovation project (via The List), the duo has risen to fame as hosts of popular home reno shows such as "Property Virgins" and "Flipping Virgins." Then, on January 13, 2022, Sherrod and Jackson also premiered "Married To Real Estate," another exciting HGTV show. On this program, Sherrod helps buyers find affordable homes while Jackson increases the value and resale worth of these properties with smart renovations.
After surviving life-threatening complications caused by the birth of her third child at the age of 42 in 2019 (via Essence), the changes in Sherrod's body attracted different opinions. That includes one Twitter user, who tweeted a body-shaming comment targeted at Sherrod. The HGTV star has taken to her Instagram page to respond to the tweet that read, "Why Egypt Sherrod get her booty done?" — and she's got the support of her husband and fans on this one.
Egypt Sherrod's clap-back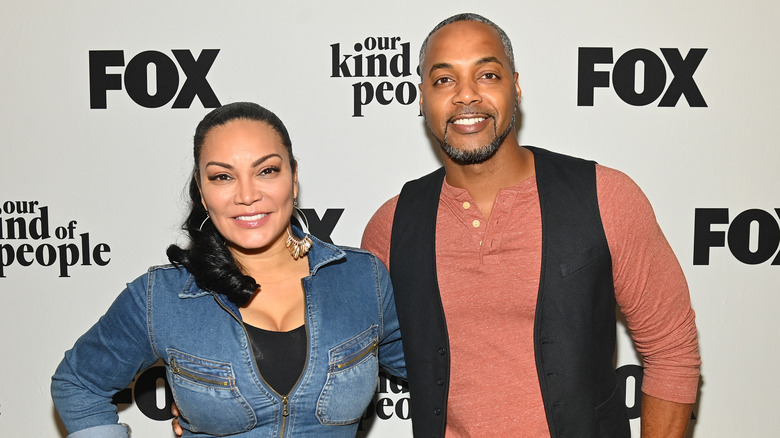 Paras Griffin/Getty Images
In her reply on Instagram captioned "I didn't ... I had a baby over 40," Egypt Sherrod shot down the rumor that she had a butt augmentation. She also went on to discourage body shaming. "I have absolutely NO SHAME about my body," she declared, while refuting the accusation that she had implants put in. Sherrod further explained that, "​​When you have a baby over 40 it hits different. You don't just snap back. Especially because I couldn't breastfeed since the docs had to dry me out due to fluid in my lungs."
Additionally, Mike Jackson showed his support of his wife in the comments of the post. "I'll never respond to folks again because I never pay attention to negative nonsense," he explained. "My wife has always had a healthy rear end ... No, she hasn't worked (it)." He added that the opinions of others are irrelevant. Jackson then expressed affection for his wife's physical appearance. "Yes, I love every inch, circumference, slope, etc. ... She's super sexy." Finally, Jackson concluded, "In my opinion, asking if someone with a natural body has had some work done is a compliment because you like what you see." We couldn't agree more.
In a subsequent Instagram post, Sherrod shared a snippet of the story published on People and captioned it, "And just like that .... My haters have propelled me forward again." We are here for this clap-back!