Emmy Rossum's Latest Role Is Causing A Stir Because Of Her Age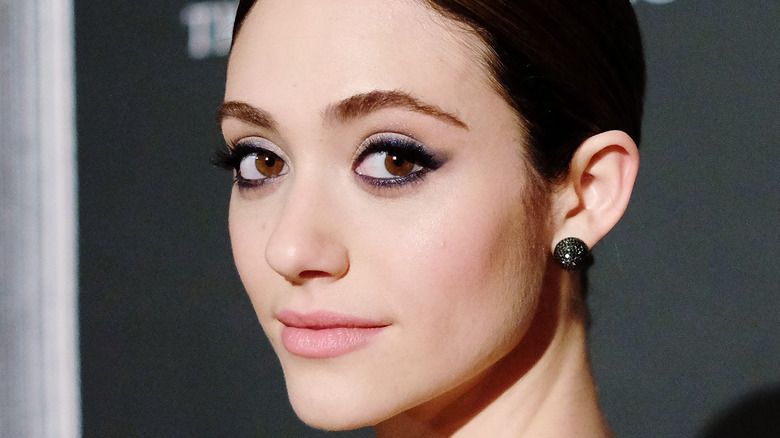 Nicholas Hunt/Getty Images
There have been plenty of bizarre casting choices in recent Hollywood history, from Chris Pratt being cast as Garfield and the beloved video-game character Mario in two upcoming movies, which, as Digital Spy notes, had online commentators crying foul, to Nicole KIdman being heavily criticized after she was cast as Lucille Ball, in "Being the Ricardos." The difference nowadays is that social media has given everybody a voice, and evidently we're all using that voice to complain about movies. 
Actor Emmy Rossum has been working consistently since her debut, in a 1997 episode of "Law & Order," with the star's recurring role as Fiona Gallagher on the American reboot of "Shameless" standing out as arguably her most high-profile gig to date. Rossum appeared on the hit show for the majority of its run, from 2011 until 2019. Rossum chose to leave when she did because, as the actor told Entertainment Weekly, "It was time for the character to spread her wings and... there was less need for her." 
Maybe the fact Rossum has been an onscreen mainstay for so long explains why she's been cast in a role that, by all accounts, makes little sense. 
Emmy Rossum is set to play Tom Holland's mother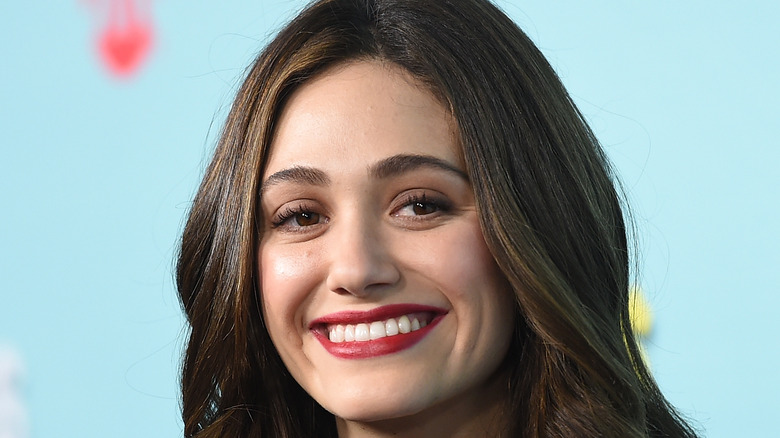 Jason Merritt/term/Getty Images
According to E! News, actor Emmy Rossum is slated to appear as Tom Holland's mother in an upcoming Apple TV+ series. "The Crowded Room," an anthology show debuting its first season in 2022, will feature Holland in the lead role of Danny, a man suffering with dissociative identity disorder. Rossum is his struggling mother, Candy, who "dreams of salvation in the form of someone else." Notably, though, Rossum is only 35 years old while Holland is 25, which has online commentators scratching their heads.
One Twitter user wrote, "Emmy Rossum is playing Tom Holland's..... mother? Okay." Elsewhere, another commenter pointed out the likes of "Michael B. Jordan, Robert Pattinson, Evan Peters, and Penn Badgley" are all the same age as Rossum, which puts the casting choice into increasingly stark perspective. However, one user suggested that judging by the source material, Rossum will only be playing Candy in flashback sequences. 
Per Entertainment Weekly, "The Crowded Room" is based on the real-life experiences of screenwriter Akiva Goldsman, alongside Daniel Keyes' biography, "The Minds of Billy Milligan," which chronicled the story of the first person ever acquitted of a crime due to DID (previously multiple personality disorder). It seeks to spotlight the stories of those dealing with mental illness. Holland is an executive producer on the project, which also stars Amanda Seyfriend as a clinical psychologist.