The Truth About Grown-Ish Star Luka Sabbat's Career In Fashion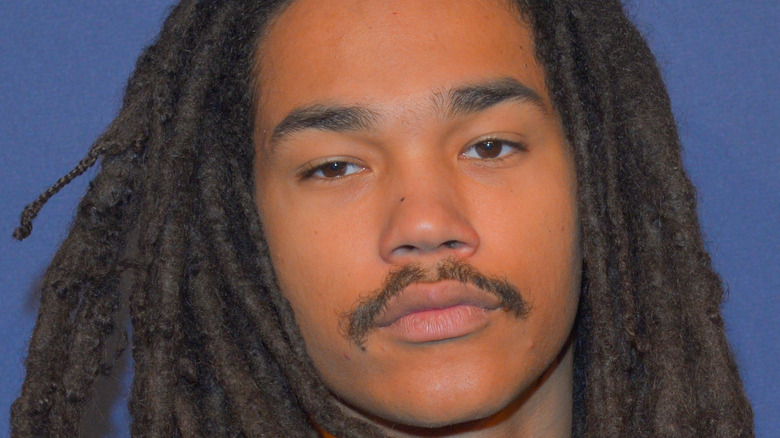 Shutterstock
Over the past few years, "Grown-ish" fans have grown to love the series' resident heartthrob, Luca Hall. Luca studies fashion at Cal U, where he becomes friends with the series' lead Zoey and eventually becomes her boyfriend. Luca is a free-spirited and mysterious character, who is known for his wisdom and penchant for kimonos. Though the magnetism can be widely attributed to the writers, the main person behind Luca's charm is an actor of the same name. New York-native Luka Sabbat portrays the young fashion student, who is quite similar to his real-life counterpart.
In an interview with Teen Vogue, the actor explained, "My character is basically me. His name is Luca with a 'C.' He's studying fashion, which is fun because it's a TV, college student version of me."
Aside from serving as inspiration for his character, Sabbat helps style Luca with pieces from his personal wardrobe. The actor has worked in fashion for many years and his expertise is seen as an asset. He explained, "I was born in New York and grew up in Paris. I was born into a fashion family and I went to fashion shows very young. I think being around models, designers, and creatives very early influenced me, even though I don't remember all of it."
Luka Sabbat is a 'Creative Entrepreneur'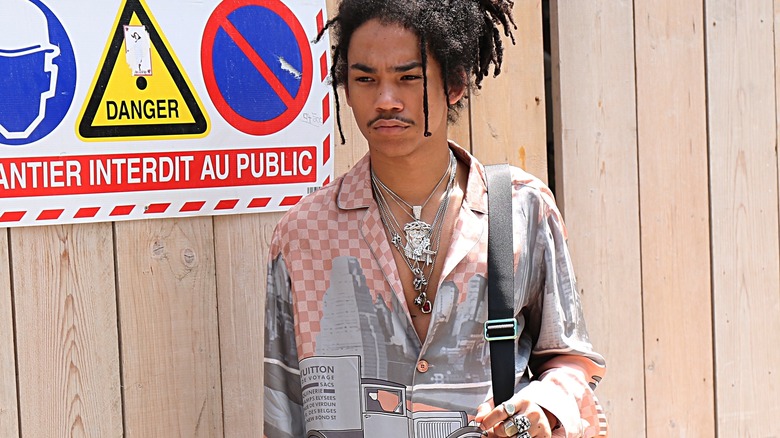 Shutterstock
Luka Sabbat explained to Into The Gloss that he began his career as a model. The actor was discovered in a restaurant at around 15 years old. Despite his initial hesitance to enter the fashion industry, he decided to take a meeting with the modeling scout. He explained, "She booked a job for me at American Eagle a week later. It was for the most money I'd ever made up to that point. And then I signed with her and didn't leave. I got editorials and other campaigns, but I got over modeling real quick." Though Sabat showed early promise as a model, he quickly discovered heart truly lies with more creative work.
At 17 years old, the artist launched his own creative company, with a close friend. Hot Mess works on installations, campaigns, video work, and whatever inspires Sabbat. The "Grown-ish" star doesn't like to limit himself with labels but is willing to brand himself a "creative entrepreneur." In an interview with Teen Vogue, Sabbat shared that he's already released two photography books and is currently working on a clothing line. Sabbat also explained that he has a flexible filming schedule for "Grown-ish" so he can keep up with his burgeoning fashion career. He revealed, "For fashion week, they wrote me out then wrote me back in. I have a whole separate career outside of acting, but they're open to working with my schedule."
This arrangement is perfect for not only Sabbat but also his loyal fans, who as a result can glimpse his talent both on the screen and on the runway.