The Important Piece Of Advice Queen Elizabeth Reportedly Received From Her Mother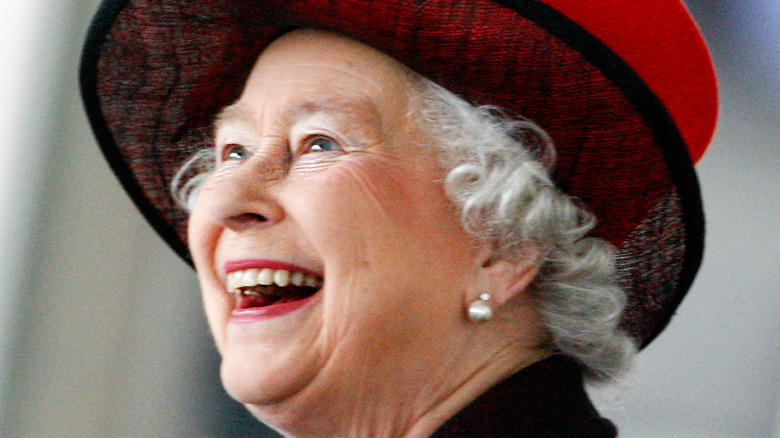 Alessia Pierdomenico/Shutterstock
It's been a long and difficult year for 95-year-old Queen Elizabeth II, with both high points and low points. One high point was celebrating 70 years on the throne on February 6, 2022, a day she took to announce she would like daughter-in-law Camilla Parker Bowles to be called queen consort when her eldest son, Charles, ascends to the throne. Perhaps her lowest point came last April when she lost her husband of more than 70 years, Prince Philip, at the age of 99.
In the fall of 2021 came a double whammy when her second son, Prince Andrew, was sued in a U.S. court by a woman named Virginia Giuffre accused him of sexual assault when she was a teenager and he was friends with alleged sex trafficker, Jeffrey Epstein (via The New York Times). Andrew settled out of court in early February.
Aside from a scandal that crossed two continents, the queen also saw her health beginning to fail. She was first seen using a walking stick in public before spending a night in the hospital for tests and canceling two international trips. February also brought a COVID diagnosis to Prince Charles and then to the queen herself. As of this writing, the queen is said to be experiencing mild cold symptoms and is being "closely monitored," according to the Daily Mail. 
Times are tough for the monarch, but hopefully she is able to take comfort in some advice her mother is said to have given her years ago.
Queen Elizabeth seems to be determined to think positive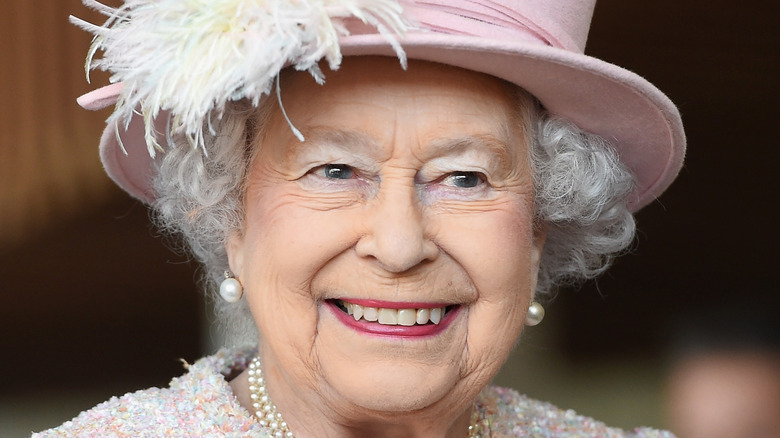 Stuart C. Wilson/Getty Images
Queen Elizabeth II was only 25 years old when she became the British monarch after the passing of her father, King George VI. Her mother, also Queen Elizabeth and later known as the queen mother after her husband died, reportedly gave her daughter some very practical life advice. "One of the lessons that she learned very early from her own mother was to focus on the positive," royal biographer Sally Bedell Smith told People. "'You see something bad, you see something good.' And the Queen has always been very good at that."
That positivity may have been helping her get through recent hard times and even shows in videos, as the queen cheerfully joked about her hard time getting around to two dignitaries she met on February 16 at Windsor Castle.
"Her sense of humor was there, and we had a good chat," Yvonne Browne, the vice president and chair of the Sandringham Women's Institute told People about her outlook on the day of her Platinum Jubilee. "It is a bittersweet weekend for her, but she certainly wasn't down. She was in sparkling form.
Perhaps biographer Bedell summed it up best when she said, "She's very, very good at dealing with what life throws at her. She understands that she needs to project that positive image more than ever and go about her business."