You've Probably Been Mispronouncing Lindsay Lohan's Name For Years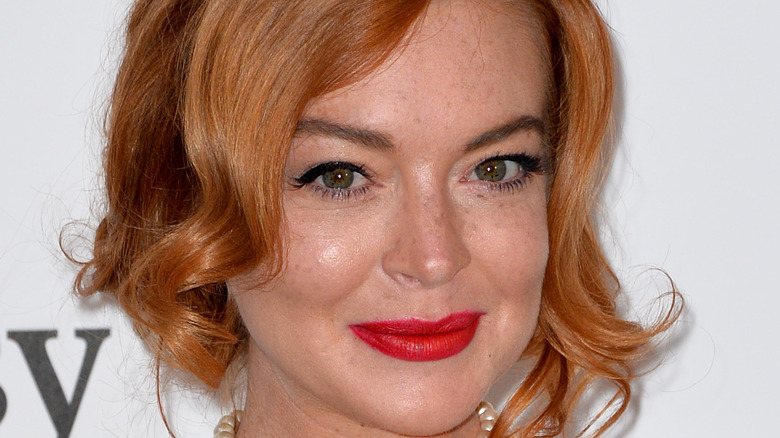 Featureflash Photo Agency/Shutterstock
Lindsay Lohan has been a household name since childhood. The New York native started acting when she was just 3 years old, appearing in more than 60 television spots and 100 print ads before landing the lead role in Disney's 1998 remake of "The Parent Trap." 
From there, she went on to star in such hits as "Freaky Friday," "Mean Girls," and "Confessions of a Teenage Drama Queen." 
Growing up in the spotlight isn't easy, and Lohan got into her fair share of legal trouble through the years. She eventually took a hiatus from acting, but, now, she's back, starring in an untitled Netflix holiday rom-com (via Entertainment Weekly), hosting a podcast, and starring in a Super Bowl commercial for Planet Fitness. 
Her personal life is looking up as well, with Lohan announcing her engagement to Bader Shammas after three years of dating. 
"I'm looking at destinations," Lohan told Extra about wedding planning. "I've already started talking to a friend of mine about the dress. But I want to do things right and I want to pace everything. But it's an exciting time."
With so many positive things happening, it's no surprise that Lohan wants to share it all with her fans on social media. In fact, she revealed that she has joined the TikTok craze, while also giving everyone a lesson on how to correctly pronounce her last name.
Lindsay Lohan pronounces her last name differently than most fans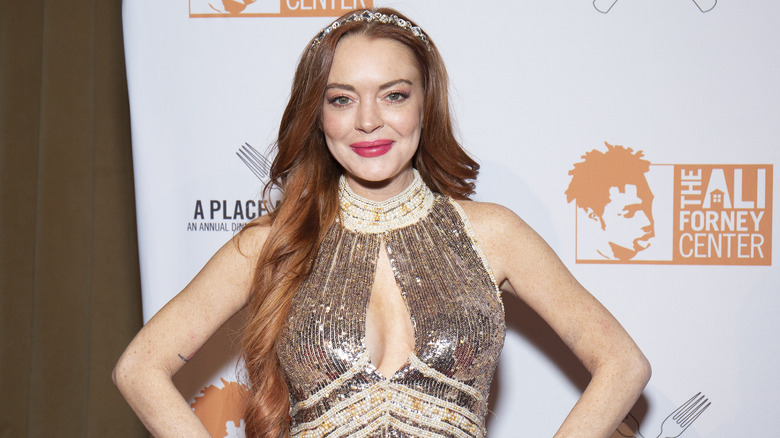 Santiago Felipe/Getty Images
Lindsay Lohan's debut on TikTok left many fans scratching their heads — but not because of anything scandalous. 
Instead, they were shocked to discover that they'd been mispronouncing the star's last name all these years. According to People, while most people emphasize the "a" in "Lohan," she stresses the "o" in her last name instead. The responses to this ranged from surprise to apologetic.
"Have I been pronouncing your name wrong my entire life? I thought it was LoHAAAN," one user responded on Lohan's post (via Metro), while someone else posted, "Wait. Lindsey 'LOWEN'?!? I'VE BEEN SAYING IT WRONG MY WHOLE LIFE?!?"  
But a few expressed their frustration with celebrities changing the pronunciations of their names (via Metro). "I can't with this anymore... first Ariana Grande, then Taylor Lautner, now you. Have I said any words right in my life??????" A second person noted, "Lowen? Loutner? Grandee? Okey they gotta be messing with us at this point." 
In addition to sharing the lesson about her last name on TikTok, Lohan also posted her Super Bowl commercial and lip-synched a famous line from "The Parent Trap."