Tom Brady Makes A Jaw-Dropping Career Move After Leaving The NFL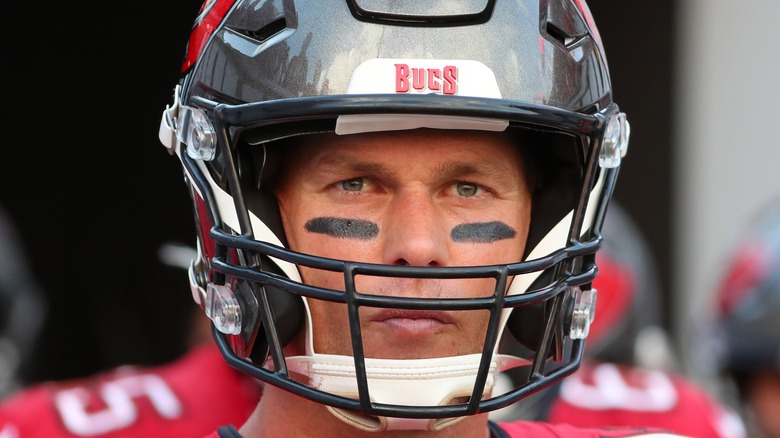 Steve Jacobson/Shutterstock
There is no denying Tom Brady's talent as a professional football player. Whether or not you found yourself rooting for the New England Patriots or the Tampa Bay Buccaneers, Brady wound up with the title "Greatest Of All-Time" for a reason. Even famed NFL quarterback Joe Montana cited Brady as the best athlete to ever play the position in the National Football League (via CBS Sports).
"I think Tom has taken his place on the top up there a long time ago," Montana shared on an episode of the ESPN show "First Take" (via Twitter). "He's had a tremendous career, he's fun to watch. Everybody always contests over that, but I think if you look at what Tom has been able to accomplish in his time that he's played, I think it puts him definitely up there at the top of the list."
Fans were shocked after Brady retired from football following the 2021-22 season (via ESPN). He went from a 199th pick in the NFL draft to winning several Super Bowl titles. Now, fans are equally surprised to hear what career move he's making after retiring.
Brady is working on a movie with Jane Fonda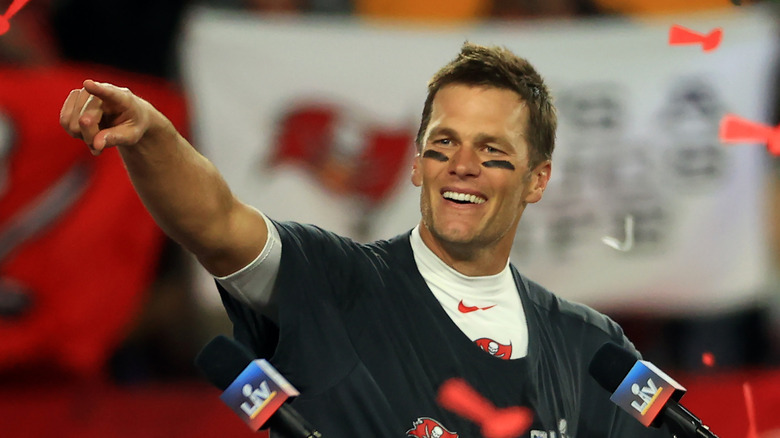 Mike Ehrmann/Getty Images
Tom Brady is taking on his first career challenge since retiring from football. He will be producing his own road trip-themed comedy for Paramount Pictures (via The Hollywood Reporter). Don't worry; the film, titled "80 For Brady," will have a football storyline. It is based on the true story of four best friends traveling to see the New England Patriots (and Brady) play in the Super Bowl, and the events that go down on the road trip are reportedly almost as interesting as the big game.
If you're wondering who the four best friends will be played by, you're in for a treat. Hollywood icons Jane Fonda, Lily Tomlin, Rita Moreno, and Sally Field will be playing the besties. Of course, Brady won't just be working behind the camera. The legendary football player will play himself in the movie (per ESPN). Brady launched his production company 199 Productions back in March 2020. The company joined forces with Paramount and Endeavor Content to bring "80 For Brady" to life.