Priyanka Chopra Jonas Has Something To Say About Rosie O'Donnell's Public Apology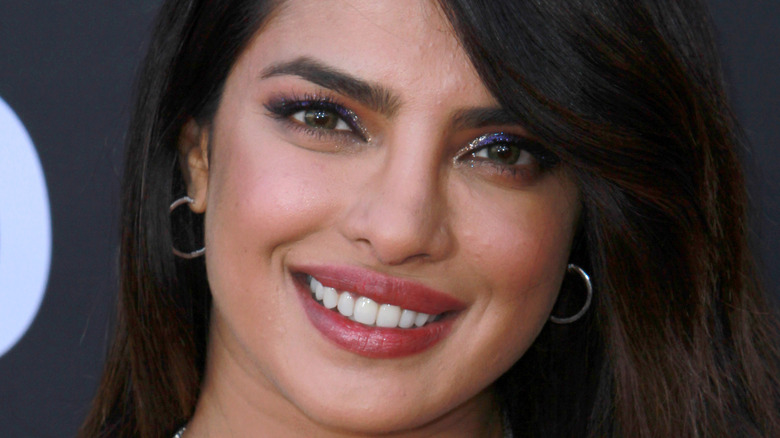 Kathy Hutchins/Shutterstock
In 2020, Priyanka Chopra Jonas' sister-in-law Sophie Turner told Elle that she was amazed at the level of fame that Chopra Jonas has in India: "You have to remind yourself that she's basically had a 20-year career in Bollywood already. ... When we went there for her and Nick's wedding, we were treated like royalty." And Chopra Jonas has worked hard in recent years to find her place in Hollywood as well, telling Vanity Fair, "It's taken a lot of pavement pounding to be able to get people's attention, and to be able to get an acceptance of the fact that someone like me can be the lead of a Hollywood feature."
All of that is to say that Chopra Jonas has made a name for herself worldwide. However, as famous as Chopra Jonas might be, that didn't stop Rosie O'Donnell from managing to put her foot in her mouth in a recent interaction she had with Chopra Jonas and husband Nick Jonas. On TikTok, O'Donnell revealed that she told Chopra Jonas she knew her dad — thinking that her dad was Deepak Chopra. Chopra Jonas's father, Ashok Chopra, died in 2013 (per Indian Express). In the video, O'Donnell also only apologized directly to Nick Jonas and referred to Chopra Jonas as "the Chopra wife" as well as "someone Chopra."
After some serious backlash, O'Donnell apologized again via TikTok, saying she had finally googled Chopra Jonas and knew her first name. That kind of sounds like the least of what Chopra Jonas wanted after the mix-up.
Priyanka Chopra Jonas wants people to respect each other's individuality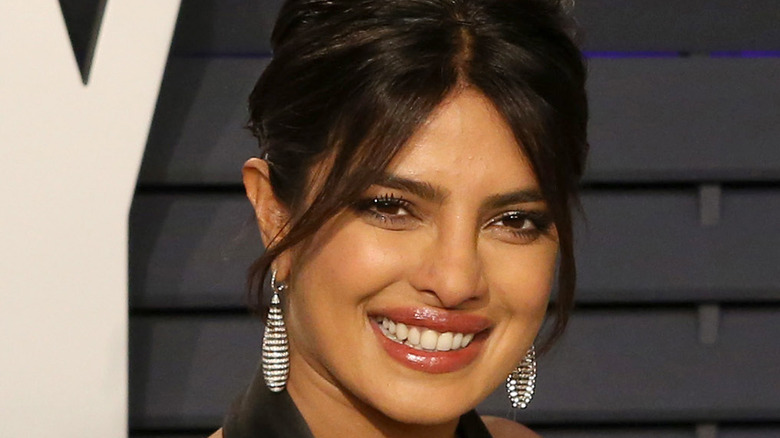 Kathy Hutchins/Shutterstock
On her Instagram Stories, Priyanka Chopra Jonas responded to the Rosie O'Donnell situation without ever saying O'Donnell's name. Chopra Jonas started her note with, "Hi everyone. Some thoughts. From there, Chopra Jonas went on to say that while she didn't assume everyone should know who she is, she did point out that she thought before making a public apology for "a very awkward, private encounter" that it would "probably [be] best to take the time to google my name before doing it or even try to reach out directly" (via Los Angeles Times). It sounds like a private apology would have been preferable for her.
Chopra Jonas also shared how she felt about being referred to as "wife" in the O'Donnell apology: "We ALL deserve to be respected for our unique individuality and not be referred to as 'someone' or 'wife' especially in a sincere apology. She finished up the post by pointing out that Chopra is a common last name, and that you wouldn't assume everyone with the last name Smith is related to Will Smith, so don't do the same for the name Chopra.
We will see if O'Donnell has anything else to say.