Cat Cora On What It Was Really Like Working With Corbin Bleu On The Real Dirty Dancing - Exclusive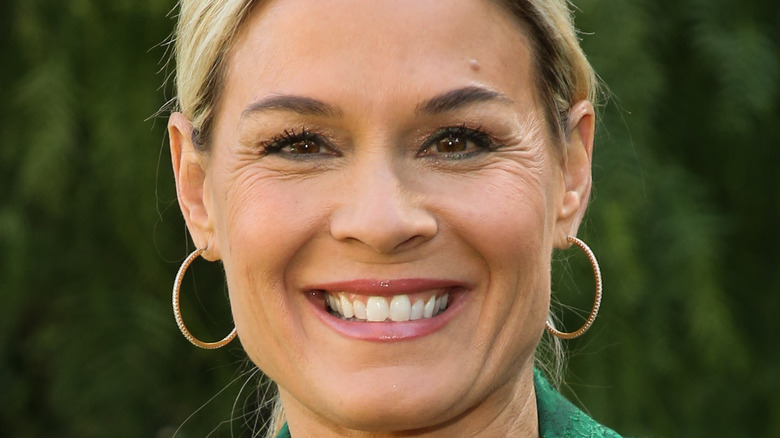 Paul Archuleta/Getty Images
One of the things that makes dance competitions tough is the challenge of working closely — both physically and emotionally — with a partner you may not know well. 
Being touched (albeit for purely artistic purposes) by a near stranger can be awkward, and working past that awkwardness to build the trust needed for lifts and other challenging moves requires serious commitment. Even harder is building — or, at least, effectively faking — the chemistry needed to make a pair move as a single, emotionally connected unit.
For Cat Cora, (spoiler alert!) who was the victor of the Fox dance competition "The Real Dirty Dancing," the challenge was especially steep. As an out lesbian, sultry dances with guys aren't part of her regular social routine — nor is pretending to long for the guy in front of her. 
As if the hurdle of portraying a lovestruck straight woman weren't enough, Cora had no dance training going into the competition.
"I've always loved to dance, but it was just my dance, whatever came out of me, but I'd never had any formal training in dancing, and so this was the first time," she told The List. 
But, as fans of "The Real Dirty Dancing" can attest, she and her partner, actor Corbin Bleu, became a powerful team with real chemistry. In an exclusive interview with The List, Cora shares what it was really like working with the "High School Musical" star.
Cat Cora immediately felt safe with Corbin Bleu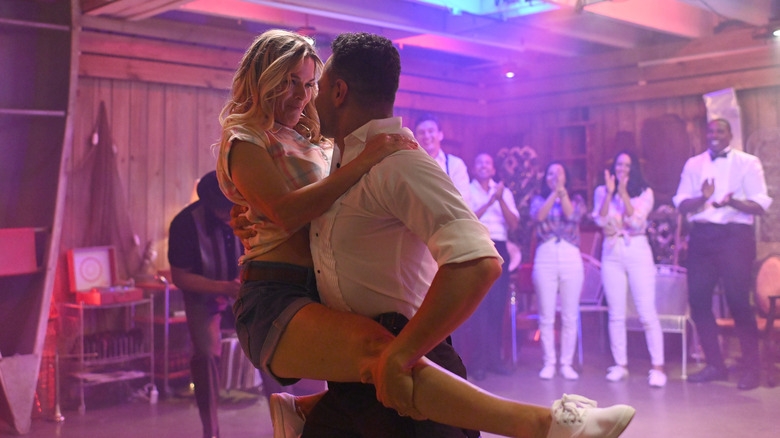 Antony Platt/FOX
Cat Cora said the chemistry that made her and Corbin Bleu such an arresting pair on "The Real Dirty Dancing" didn't come immediately. Like most working relationships, it took some time to mature. 
"I really think it was an evolution throughout the whole competition where we just became more in sync," she said. "Our chemistry just kept building and getting better and better every day."
But one thing she sensed immediately was that she felt comfortable working closely with him, even with the demanding training schedule and intensely intimate dances they were striving to master. 
"I felt safe immediately with Corbin, not being intimate with a man, much less anyone else except someone I was married to for a very, very long time," she said. "So I think that he made me feel so safe from the very beginning. I felt like I was in great hands. I was so lucky to get him as my partner from day one."
Their shared values and goals made them a great pair — and great friends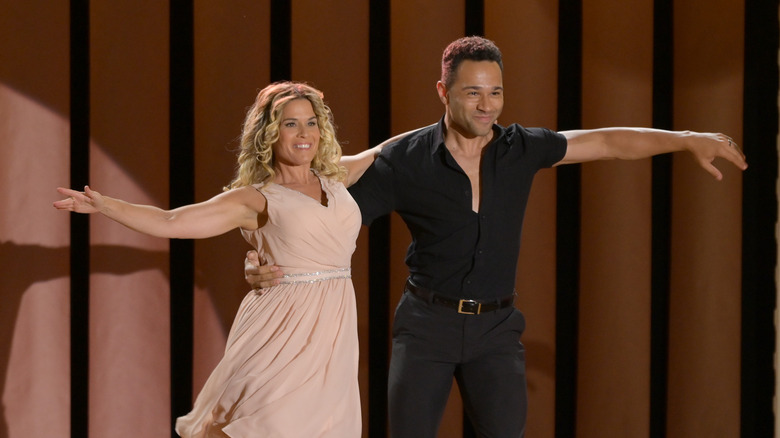 Antony Platt/FOX
Cat Cora and Corbin Bleu were such a success on "The Real Dirty Dancing" because they have so many things in common, she said. "Our personalities, our work ethic, our focus, our intensity, and our perfectionism worked well together."
In addition, she said that his professional acting and dancing experience challenged her to up her game. 
"Corbin is such an incredible dancer. He's an incredible actor. He brought out the absolute best of me," she said. "I couldn't have asked for a better partner on the show, even though all the guys were great."
Over time, Cora said, she and Bleu became not only cordial colleagues but good friends. 
"We built an amazing friendship that lasts today," she said. "Now I know his wife as well, and they know our family. We all have gotten to know each other and each other's families as well. So I think that it extended out to families as well, and I think we've just all become close."
All four episodes of "The Real Dirty Dancing" are now available to stream on FOX's website and the FOX NOW app. You can follow Cat Cora's adventures in and out of the kitchen on her Instagram.