AnnaLynne McCord's Cringeworthy Message To Vladimir Putin Has Twitter Reeling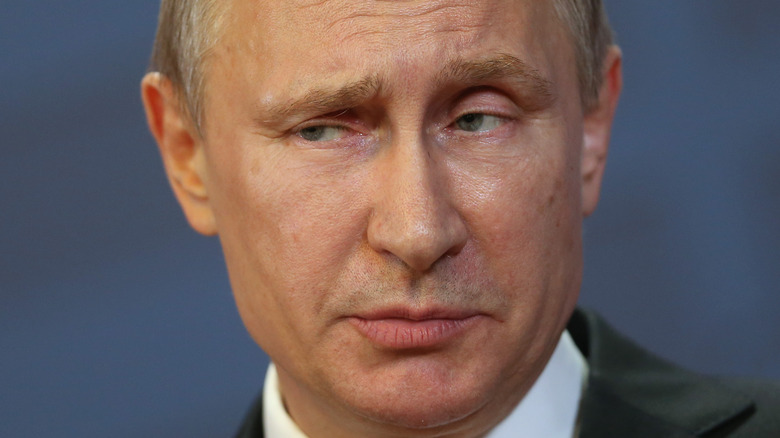 Sean Gallup/Getty Images
The whole world is reeling following the shocking invasion of Ukraine by neighboring Russia. As BBC News reports, for months President Vladimir Putin promised he wouldn't attack Ukraine, a European democracy with a population of 44 million, before going back on his word entirely and sending troops across the borders and towards the capital of Kyiv.
Speaking to the nation early on February 24, Putin claimed Russia simply couldn't feel "safe, develop and exist" with the constant threat from their neighboring country hanging over its citizens' heads. However, Putin's claims about the impending threat from Ukraine were roundly dismissed as either outlandish or simply grossly inaccurate.
For instance, the controversial Russian premier claims Ukrainians are in the midst of a genocide, but there's no evidence to support this whatsoever. Elsewhere, Putin claimed he wanted to stop the "demilitarization and de-Nazification" of Ukraine, despite the fact their president is Jewish. Leader Volodymr Zelenskyy himself shot back, comparing the invasion to that of Nazi Germany.
Putin has long been vocally unhappy with Ukraine's move closer to the more liberal European Union and especially NATO. He even accused the West's defensive military alliance of threatening "our historic future as a nation." As everybody follows the unfolding crisis online, several celebrities have spoken out, including Meghan Markle and Prince Harry. AnnaLynne McCord, however, responded with a poem. 
AnnaLynne McCord's poem has received backlash on social media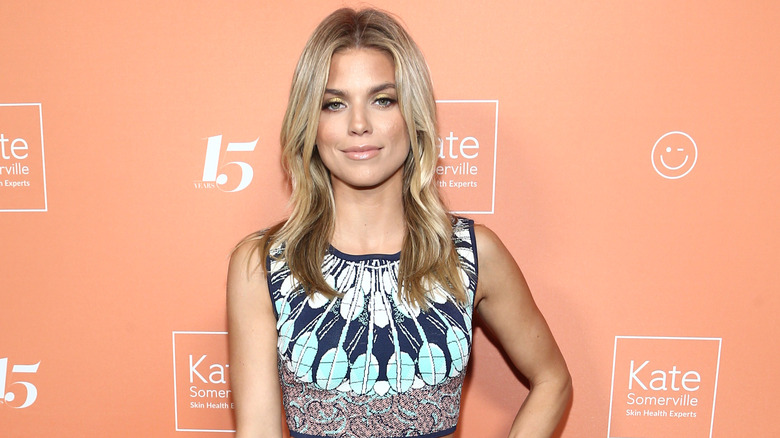 Tommaso Boddi/Getty Images
AnnaLynne McCord, star of the "90210" reboot, weighed in on the ongoing crisis in Ukraine by posting a truly bizarre video to Twitter. In the short clip, which comprises a spoken-word poem addressed to Vladimir Putin, McCord begins by earnestly saying, "I'm so sorry that I was not your mother." The actress continues, "If I was your mother, you would have been so loved, held in the arms of joyous light."
McCord later gravely intones, "I'd have died to give you life," before decrying being born "too late" to actually be the Russian president's mother which, she claims, "would be a start toward the awareness of what a powerful being of light you could be." Suffice to say, the strange move did not have the desired effect, with Twitter immediately rounding on McCord.
"AnnaLynne McCord is sobbing on my front step, scream-apologizing for not being my mother," quipped one user, while another sharply described the poem as, "A true white woman masterpiece." McCord's poem was also pointedly compared to Gal Gadot's infamous "Imagine" video, which was widely mocked for being tone deaf to the extreme. 
"This is like 200 times worse than that Gal Gadot Imagine thing," asserted one commenter, while another wondered, "Did y'all learn NOTHING from Gal Gadot's 'Imagine' disaster?!?!?" The "90210" star has yet to respond to the backlash, but with any luck she'll reconsider her actions in a couple years' time, just as Gadot did.