Inside Tobey Maguire's Tragic Childhood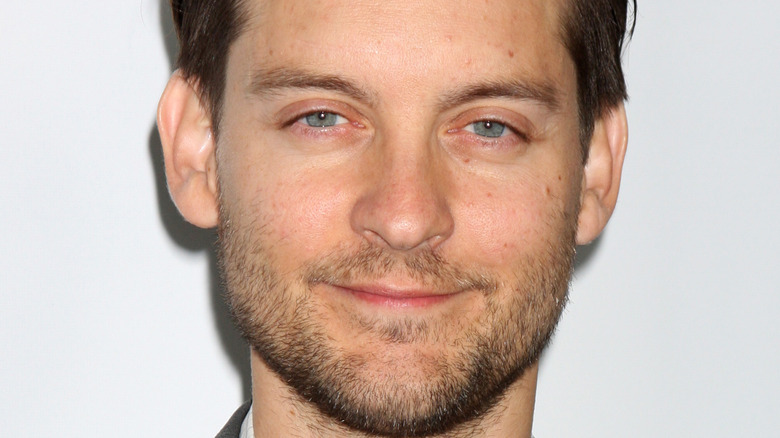 Kathy Hutchins/Shutterstock
Tobey Maguire has portrayed a mix of interesting roles in critically-acclaimed blockbusters throughout his lengthy career. From his initial gig as Peter Parker in the first "Spider-Man" trilogy, to his recent reprisal of the role in the fan-favorite movie "Spiderman: No Way Home," Maguire has definitely made a mark on the industry and made a name for himself in the process (via Collider).
Despite his fame and professional success, life unfortunately hasn't always been easy for Maguire. The actor somehow earned a reputation for being difficult to work with, which complicated his ability to take new roles. Additionally, Maguire was almost replaced in the second movie in his "Spider-Man" Trilogy due to a significant back injury and the possibility of paralysis. Fortunately, this didn't stop him from getting back on track both personally and professionally.
Looking farther back into the actor's life, though, it becomes clear that his childhood was more tragic than people know. Even though Maguire has been working on his acting career since he was a teenager, his developmental years aren't what you might have imagined.
Tobey Maguire's childhood pushed him to be successful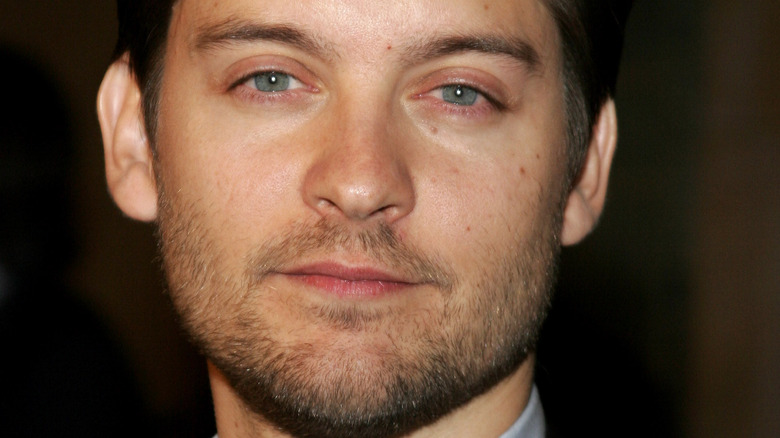 Tinseltown/Shutterstock
Tobey Maguire was born in California in 1975 while his parents were still quite young. The pair married soon after Maguire's birth, though their union didn't last (via Biography). Maguire found himself spending a lot of time moving between the homes of different relatives, which created some instability in his life. His mother was working in advertising and was trying to be an actor, and his father was a construction worker and a cook (per CheatSheet).
"As a kid, I was very poor. I mean, it's all relative, but we would get groceries from neighbors ... My family had food stamps and government medical insurance," Maguire told The Guardian.
The "Brothers" actor has opened up about how his family's financial situation only fueled his ambition to make money. "I wanted to get out of that, so my ambition was initially to make money; I was pretty driven," he said.
His childhood situation didn't just spur him on to attaining his $75 million net worth, it also helped him focus on being careful with money and cultivating healthy spending habits. "I just never wanted to put myself in the situation where my spending was so huge that I had to keep making movie after movie," he told The Guardian.