Keith Urban Prepares For A Tour By Outsourcing This Job To His Fans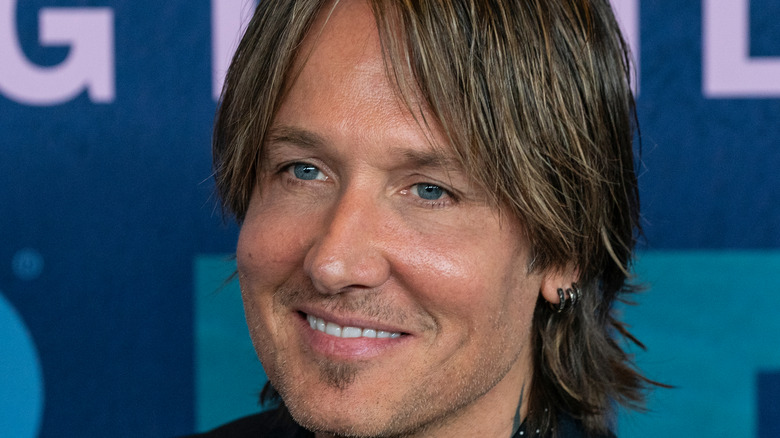 lev radin/Shutterstock
Keith Urban is known as one of the most famous country singers of all time. After living a relatively simple life in Australia, performing on Australian TV and at local venues, Urban moved to Nashville and became an award-winning musician, breaking records and getting to #1 on the charts (via Celebrity Net Worth). And while the star has been performing for decades, he is showing no signs of slowing down.
Recently, the country swooner announced he is heading back on tour. While fans have been able to see him the past few years at his residency in Las Vegas, those who are hoping to see Urban in their own cities are in luck. The Speed of Now World Tour starts this summer in Tampa, Florida, with Urban touring across the U.S., Canada, Germany, Australia, and more. Keith Urban is worth a lot, and this sprawling tour, which will run until November 5, only showcases that (via Billboard).
The tour doesn't begin until June, but the singer is already preparing for his performances. In fact, he is enlisting the help of his biggest fans to help with possibly the most important part of the tour.
Keith Urban fans are helping pick the setlist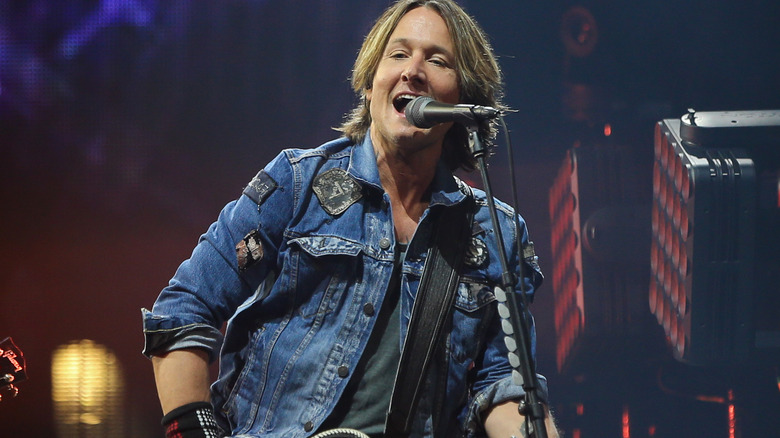 Debby Wong/Shutterstock
Keith Urban took to his Instagram recently to ask his fans for a big favor: choosing the songs for his upcoming world tour. According to CMT, Urban called a few of his fans, asking them to suggest songs they want to hear during the concerts. He then posted a video of those calls on his Instagram, asking fans to continue suggesting songs by commenting on his post. In the video's caption, Urban wrote, "Working on the setlist for tour and decided to call a few friends for suggestions. There's no one better out there to help than all of YOU! Drop a song (or ten) that you want to hear in the comments," adding an emoji of a finger pointing down to the comment section.
Fans took the big ask to heart, and definitely delivered. Comments came piling in, and after a few phone calls asked for "John Cougar, John Deere, John 3:16" and "You'll Think of Me," Urban wrote them all down on paper, ensuring they would be added to his setlist. Other Instagram comments asked for "Stupid Boy" and "Habit of You," and CMT TV/Radio host Cody Allen even suggested the song "Fuse."
Ultimately, fans will have to grab tickets to see which of the songs Urban decides to perform.