Maks Chmerkovskiy Has Harsh Words For Kirstie Alley Over Her Ukraine Comment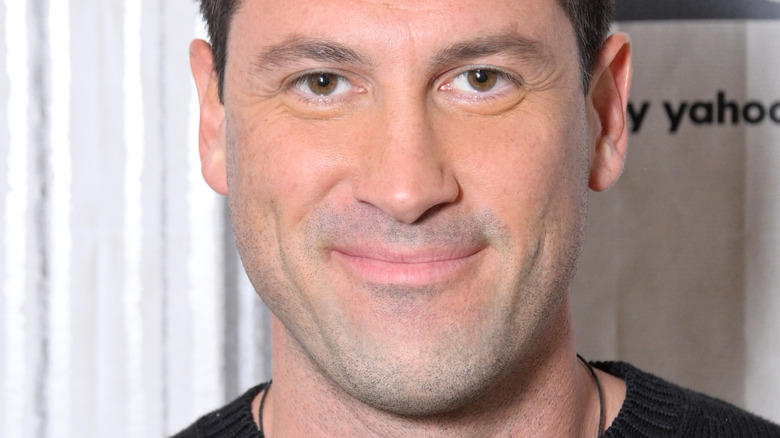 Michael Loccisano/Getty Images
People have been riveted by "Dancing With the Stars" pro Maks Chmerkovskiy's accounts of the war in Ukraine. The star has been updating followers via his Instagram of the dangerous conflict, sharing graphic videos and photos from the country.
Meanwhile, remember back in 2011 when Chmerkovskiy partnered up with actress Kirstie Alley on "DWTS?" Well, the choreographer is upset about Alley's tweets about Ukraine and he isn't afraid to say so. According to People, Chmerkovskiy reposted this tweet that Alley shared to his Instagram Story: "I don't know what's real or what is fake in this war. So I won't be commenting. I'll pray instead."
"Dear Kirstie," the dancer wrote in his Story. "We haven't spoken in a while, but I clearly remember being right next to you while you were organizing trucks of aid during Hurricane Sandy and I remember all that you were saying to me about situations where innocent are suffering." He added, "That same energy is needed right now. No one needs your prayer if you don't know what's real or fake."
Kirstie Alley deletes her tweet — but doesn't back down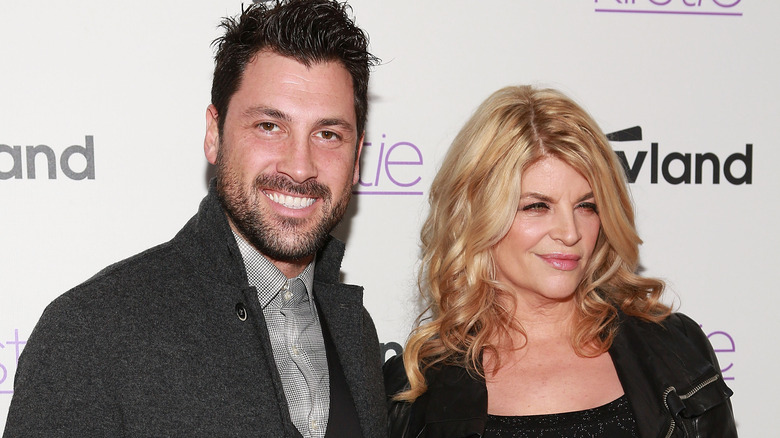 Robin Marchant/Getty Images
Despite being called out by her former "DWTS" partner, Alley doubled down on Twitter in subsequent posts — although she deleted her original tweet (via Page Six). "I believe in the power of prayer. I will continue to pray for the people of Ukraine," she wrote in one tweet.
Alley further tweeted, "I'm sorry that I'm not an expert on APPARENTLY EVERYTHING.. like some of you jack wagons. It's ok to admit you don't know things." She also bemoaned all the "hatred" she was receiving over her comment. The actress later shared a link with her followers directing them how to support Ukraine, saying the information was from actress Milla Jovovich, who is also from the country.
Meanwhile, Chmerkovskiy continues to chronicle the war, sharing heartbreaking posts from the ground. In one Instagram post, the dancer shared an image of a civilian who was shot while trying to flee. He also shared a video along with this caption: "WAR. Mostly unarmed Ukrainian civilians [stopped] and turned away Russian tanks."