The Real Reason Queen Elizabeth Just Postponed Another Huge Event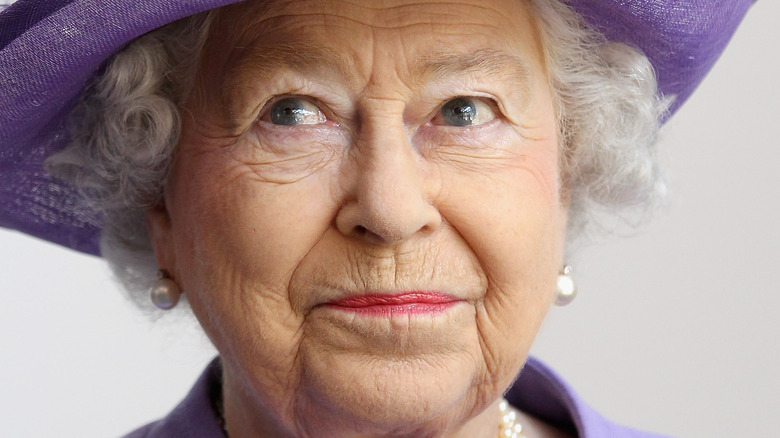 Chris Jackson/Getty Images
Queen Elizabeth II has been canceling events, trips, and meetings for months, mainly because of her health. The cancellations started in the fall after the queen spent one night in the hospital for tests, which canceled her trips to Northern Ireland and then Glasgow, Scotland for the COP26 global climate summit. When she was diagnosed with COVID-19 on February 10, she also canceled all live engagements as well as some virtual meetings because her voice sounded "croaky," according to the Daily Mail.
It seems she is well enough for in-person meetings and events this coming week, but she was forced to cancel one anyway for reasons other than her health. She was scheduled to hold a Diplomatic Reception at Windsor Castle on Tuesday, March 2, 2022, in which other royal family members plus more than 500 members of the diplomatic corp were to attend. Now, that March 2 event has been canceled, according to People.
Queen cancels diplomatic meeting amidst Ukraine crisis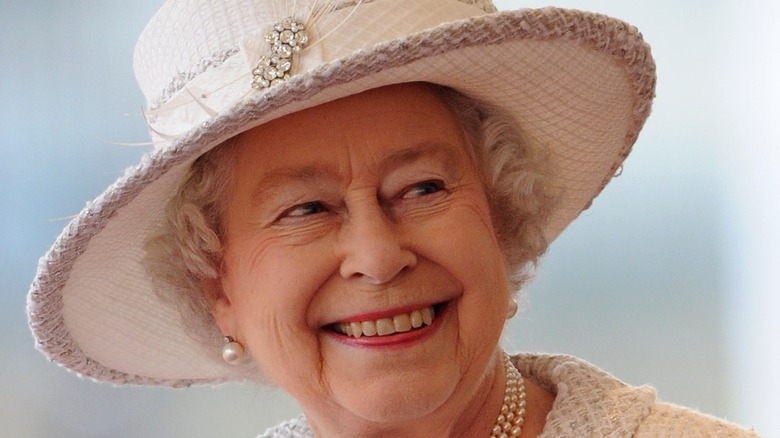 Wpa Pool/Getty Images
An official statement from Buckingham Palace explained that the meeting had been canceled but did not specify why. "The Queen has accepted the Foreign Secretary's advice that the Diplomatic Reception at Windsor on Wednesday 2nd March should be postponed," the statement read (via People).
Speculation from several outlets, including People and News24, has many believing the cancellation is due to the Russian invasion of Ukraine. Other members of the royal family have spoken out against Vladimir Putin's Russian military invading a sovereign and democratic nation unprovoked, including Prince William and Kate Middleton.
The Duke and Duchess of Cambridge released a statement on Twitter, saying, "In October 2020 we had the privilege to meet President Zelenskyy and the First Lady to learn of their hope and optimism for Ukraine's future. Today we stand with the President and all of Ukraine's people as they bravely fight for that future 🇺🇦 W & C"
Prince Harry and Meghan Markle also released their own statement in support of Ukraine on their Archewell website, saying, "Prince Harry and Meghan, The Duke and Duchess of Sussex and all of us at Archewell stand with the people of Ukraine against this breach of international and humanitarian law and encourage the global community and its leaders to do the same."
There is no word on whether the queen's diplomatic reception is canceled for good and will just be postponed and rescheduled for a later date.