The NCIS Episode You Forgot Starred Abigail Breslin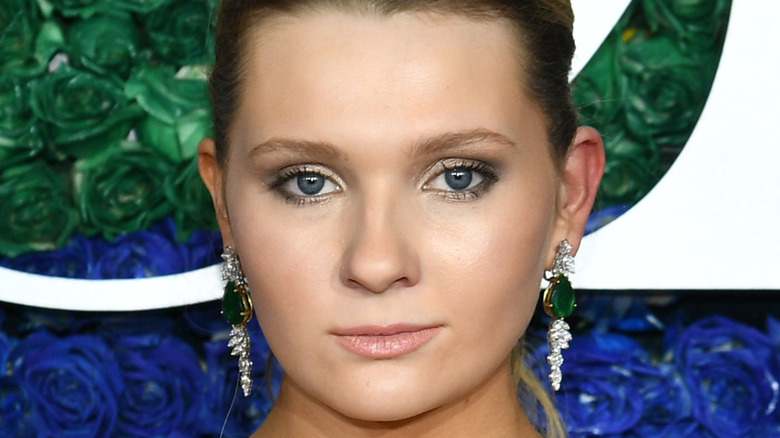 Dimitrios Kambouris/Getty Images
Abigail Breslin kicked off her acting career at the age of just three, and in the intervening time she's been Oscar nominated, launched a pop music career (via HuffPost), and even moved behind the camera, writing and directing a handful of episodes of "The Cannibals" and "Hitbaby." Acting has always been her first love, though, and as Breslin has matured she's found her footing in horror, appearing on TV in "Scream Queens" and in movies including "Final Girl," "Haunter" and "Maggie." 
Plenty of child stars struggle with the transition to more grown-up work, particularly if they retain their cherubic features, but Breslin has managed to do so with little fuss — at least, not in the public sphere anyway. Even being nominated for an Academy Award at the age of 10 didn't really faze her. As she told Parade, "It's not pressure. I mean, people talk about it, but I try not to think too much about it. I choose movies based on whether I connect to the character. That's what it's always been." 
Breslin added, "I want to have fun with it ... and not everyone's going to like everything. But I'm not trying to please everybody." It makes sense the actor is so comfortable with her choices, as Breslin has been playing meaty, challenging roles since she first started out. In fact, back in 2004, she memorably portrayed a kidnapped kid who happened to be blind. 
Abigail Breslin played a kidnapped blind child in NCIS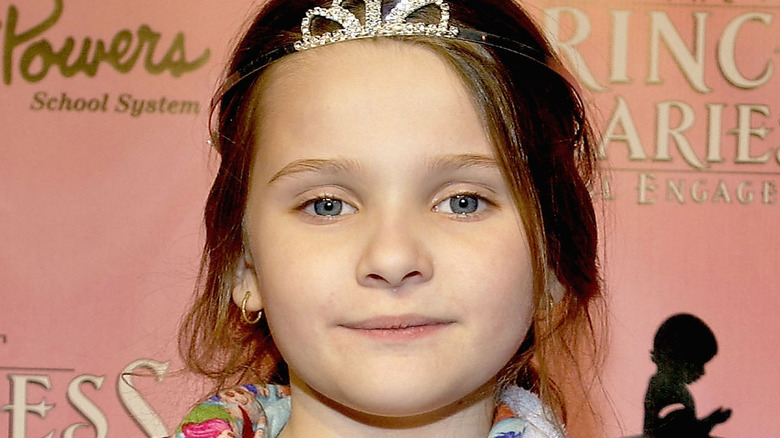 Amanda Edwards/Getty Images
According to Insider, a pre-fame Abigail Breslin played a kidnapped little girl in a Season 2 episode of "NCIS" entitled "See No Evil." Breslin was Sandy, a blind child who gets abducted alongside her mother. However, it later transpires that the whole thing was a scheme concocted by Sandy's father, for nefarious reasons. Per IMDb, the actor would've only been around eight years old when the episode aired. Moreover, it was shortly before her star-making performance in "Little Miss Sunshine." 
These days, Breslin is a household name, even if her role as wannabe beauty queen Olive continues to be beloved. Looking back on the formative experience, in a 2021 interview with Yahoo! Entertainment, the "Scream Queens" star shared, "It was such an incredible film to be a part of." Breslin, who appeared in the movie opposite the big-name likes of Steve Carell and Toni Collette, also acknowledged, "I don't think anyone expected it to become as successful as it was." 
Overall, the actor has "amazing memories from that whole experience" and, due to her young age, Breslin also "didn't have any insecurities yet or anything." No wonder, since she was making waves across the board. Around the same time Breslin appeared on "NCIS," she also made her mark on "Law & Order: SVU," signaling a star was about to be born.