What We Know About Avril Lavigne's Sk8r Boi Movie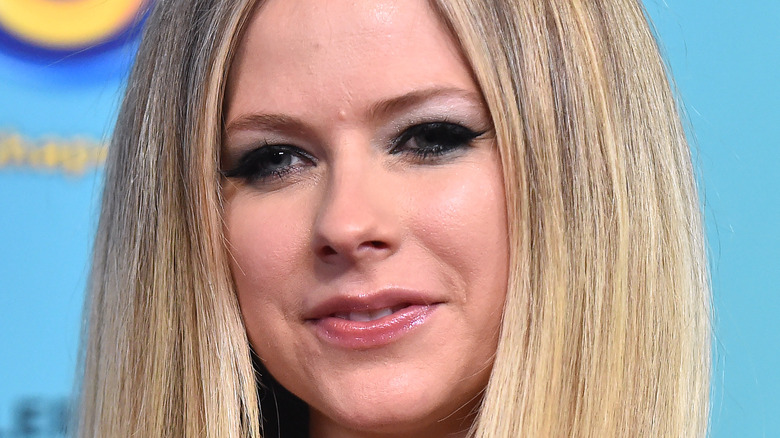 DFree/Shutterstock
In 2002, Lavigne released the popular song "Sk8er Boi." Now, 20 years later, it just might be made into a film. 
The Canadian pop star wrote it when she was 17, saying it was inspired by "all the different groups and cliques" in high school, and it went on to be nominated for a Grammy Award for Best Female Rock Vocal Performance.
Recently, per People, the 37-year-old singer discussed the single on the "She Is the Voice" podcast, as "Sk8er Boi" turns 20 this year. 
"With it being almost the 20th anniversary, a lot of people have been asking me to play this song on some TV shows, so it keeps getting brought back up and people will always reference it to me," she said.
Lavigne also shared, as reported by Distractify, that "Sk8er Boi" is one of her favorite songs to perform and that fans could soon enjoy the story of the skater boy and the preppy girl in a whole new way.
Avril Lavigne wants to take Sk8r Boi 'to the next level' by turning it into a film, she says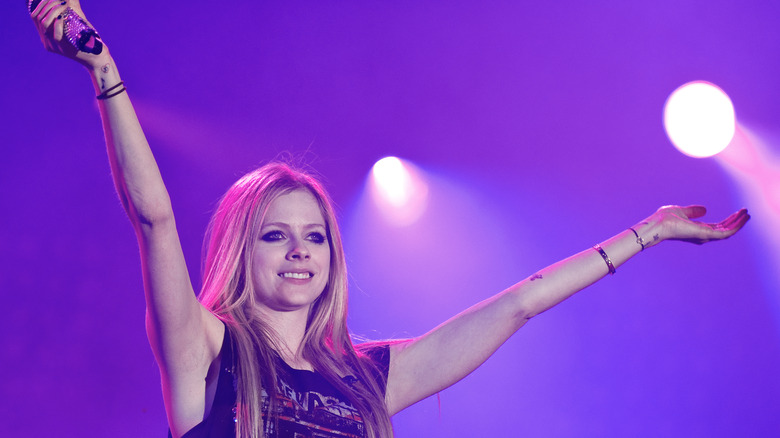 Frederic Legrand - COMEO/Shutterstock
While on the "She Is the Voice" podcast, discussing the 20th anniversary of "Sk8er Boi," Avril Lavigne said, "I'm actually going to turn this song into a film ... and take it to the next level,"  per Distractify.
To be honest, it does sound like an entertaining love story, with the singer breaking down the lyrics while on the podcast. 
"The skater boy is in love with the preppy girl, but, like, she's too cool for him," she explained. "But then five years from now, she's feeding the baby, and she's all alone, and she wishes she would have followed her heart and not tried to live up to society's expectations."
Unfortunately, no solid details have been shared regarding this potential film. But, in addition to this exciting news, Lavigne has released new music. Her new album, "Love Sux," came out on Feb. 25, 2022. The album's name is an interesting choice since the singer just told Fault Magazine that "love is hard, and relationships are not easy." 
Recently, Lavigne was in a relationship with musician Mod Sun. Previously, she was married to Chad Kroeger of Nickleback from 2013 to 2015 and to Deryck Whibley of Sum 41 from 2006 to 2010, per the Daily Mail.