Why We Can't Wait To Ditch Sweater Vests In 2022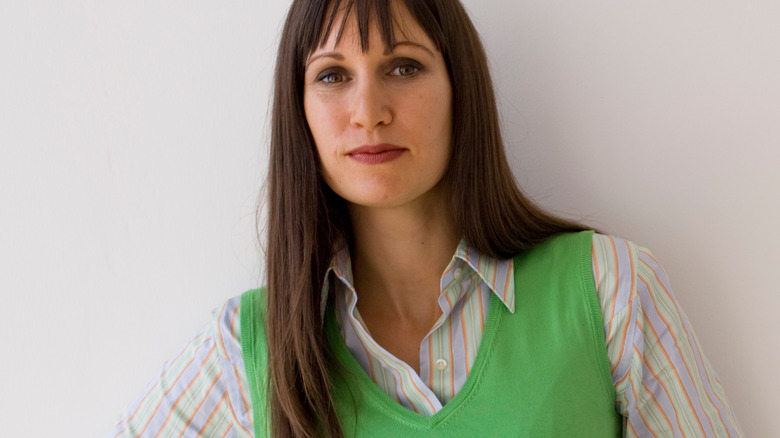 Juice Dash/Shutterstock
Whether you love them or hate them, sweater vests found their way back to the fashion world over the past couple of winters. For those unfamiliar with this preppy piece, it's a form of a sweater with no sleeves, and is supposed to be layered. According to Elle India, these sleeveless sweaters were originally meant for men who had active lifestyles. While they weren't popular at first, people changed their minds and started liking them in the 1930s after presidents were seen wearing them. In the '90s, women started adopting this look more frequently and made it their own as well, and they eventually became a well-known fashion staple for all genders.
With the resurgence of popular '90s trends in recent years, sweater vests were a significant fashion trend during the winter 2021. Many people layered these quirky vests over their outfits, pairing them with jeans, slacks, and skirts. Although successful styling can make them look cute, we are unfortunately looking forward to the decline of this trend.
Why it's time to say goodbye to sweater vests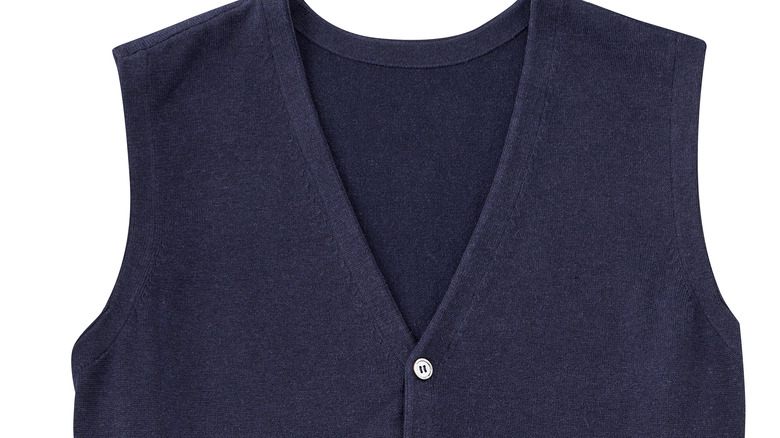 Posteriori/Shutterstock
Of course, sweater vests have some appealing qualities, such as their cozy textures and fun colors. However, they are not very functional. For example, they don't seem fitting for different types of weather. They are sleeveless, and people usually associate sleeveless items with summertime, but their sweater material makes them inappropriate to wear on warm spring or summer days. Furthermore, while sweaters are traditionally for chilly fall and winter days, the lack of sleeves makes them impossible to wear by themselves in the cold weather, so they are only appropriate for layering, and not every long-sleeve top matches sweater vests. In fact, one Quora user explained how wearing sweater vests in warm weather makes your body temperature rise faster, making you considerably hotter. 
Additionally, Harper's Bazaar pointed out that they are not particularly flattering on any body type. Since they typically have a straight, boxy structure, they do nothing to accentuate curves, shoulders, or muscles, simply hanging over the body.
While we are excited to leave sweater vests in the dust, we still love other types of sweaters. We adore oversized, baggy sweaters for an effortless streetwear look, sweater dresses for dressing up, and cropped or shrug sweaters for a sexier vibe. If you're looking for a layered look, cardigans are an excellent option, whether you want to look professional or boho-chic.