The Surprising Way Iron Chef America Prepared Cat Cora For The Real Dirty Dancing - Exclusive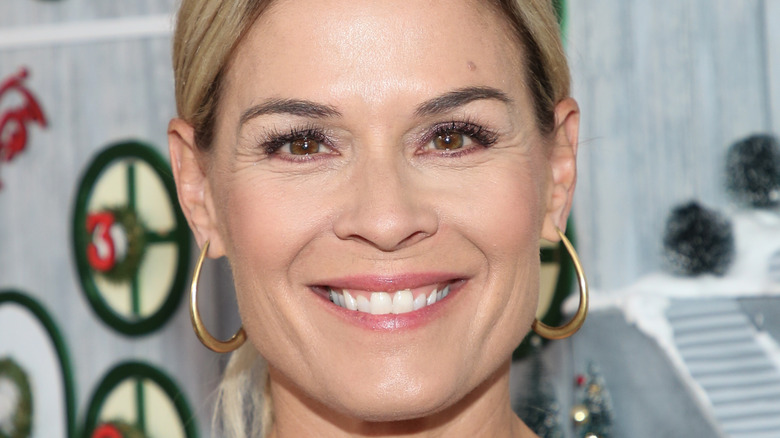 Paul Archuleta/Getty Images
Cat Cora first wowed TV audiences as the first woman Iron Chef on the long-running hit series "Iron Chef America." 
If you're not familiar with the show, it was based on the breakout Japanese series "Iron Chef" and shared the same format as the original: a competition among three top chefs (the Iron Chefs), along with a guest chef, to create the best multi-course meal from a surprise ingredient revealed at the beginning of the show. 
The catch? They only had an hour to put together their feasts. And, though each chef had a team of cooks helping him or her out, the challenge required a refined palate, technical finesse, and killer organizational skills — as well as the self-discipline not to lose it on camera if things start to go downhill.
Having starred on "Iron Chef America" for 12 years, Cora isn't afraid of the camera or a high-pressure challenge. Her latest adventure was her turn in the FOX special "The Real Dirty Dancing," in which celebrities — from athletes to actors — competed to see who could best master the complex, sultry dances from the classic 1987 film "Dirty Dancing."
Part of the fun of the show was watching celebrities perform completely out of their element. But Cora surprised her fans (and herself) by not only mastering the dances but (spoiler alert!) winning the competition. 
And she credits her time on "Iron Chef America" for giving her the mental edge she needed to win. In an exclusive interview with The List, she dished about the surprising way the cooking show helped her prepare for "The Real Dirty Dancing."
Cat Cora had no previous dance training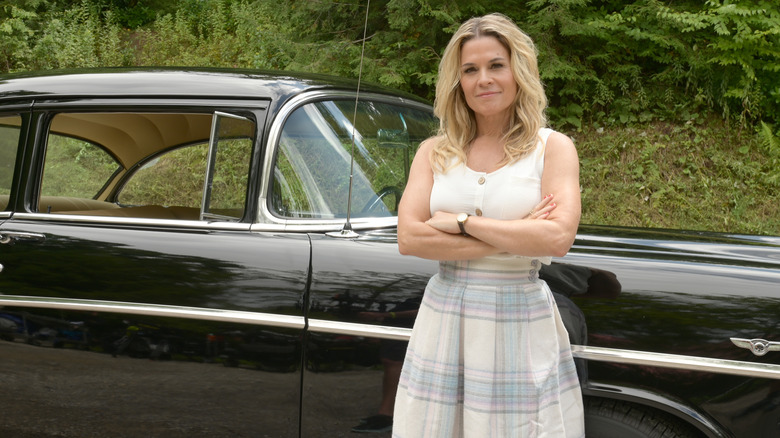 Antony Platt/FOX
The first challenge Cat Cora faced on "The Real Dirty Dancing" was her complete lack of formal dance experience. 
"I had never taken a dance lesson in my life," she said. "When I was younger, I'd go to the clubs and dance, and I loved it. I've always loved to dance, but it was just my dance, whatever came out of me, but I'd never had any formal training in dancing, and so this was the first time."
Still, learning to dance had long been on her bucket list, and Cora, who partnered with actor Corbin Bleu of "High School Musical" for the competition, recognized that she had a once-in-a-lifetime opportunity to learn from some of the best in the business. 
"That was something that really excited me, too, when the opportunity came along. I knew that I was going to be able to get some formal training from amazing choreographers," she said. "So to really work with some professionals and get some training was really a wonderful experience as well because I'd always wanted to do that. I just never had the time, never had the opportunity." 
When she got the chance, she took full advantage of it.
Iron Chef taught her to find her zone — and stay in it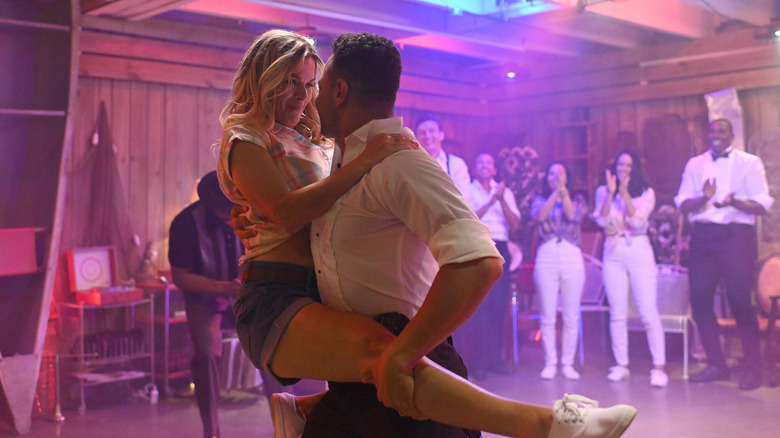 Antony Platt/FOX
While "Iron Chef America" required a completely different skillset than "The Real Dirty Dancing," both competitions demanded intense concentration and the ability to work well under pressure. Cat Cora credits her long tenure on the Food Network series for helping her develop the mental focus needed to thrive in a high-pressure situation while on camera. 
"I've trained myself to go into a zone and this zen place, and that's after years and years and years of competition," she said. "That really helps me tremendously when I needed to get into the zone. I knew what that was, and I knew how to do it very quickly, and I knew how to work really, really hard to win a competition. So, I think all of those things worked in my favor."
The lesson for the rest of us? Whether you're baking a souffle or trying to learn the tango, stay focused and stay in the moment — because you won't get that moment back.
All four episodes of "The Real Dirty Dancing" are now available to stream on FOX's website and the FOX NOW app. You can follow Cat Cora's adventures in and out of the kitchen on her Instagram.