How Josh Duhamel Met Audra Mari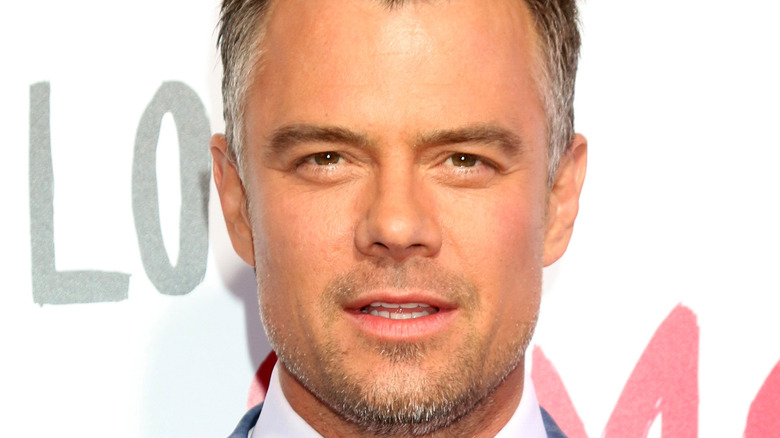 Kathy Hutchins/Shutterstock
Hollywood divorces are far from a rarity. In fact, they're so common (and messy) that high-powered divorce attorneys have become celebrities in their own right. But no matter how much money you have, divorce can still be a difficult, painful process. According to USA Today, such was the case for Black Eyed Peas alum Fergie, and her ex-husband Josh Duhamel. In 2017, after eight years of marriage, the pair announced that they'd be going their separate ways. "With absolute love and respect we decided to separate as a couple earlier this year," their joint statement read, per USA Today. "To give our family the best opportunity to adjust, we wanted to keep this a private matter before sharing it with the public. We are and will always be united in our support of each other and our family."
Fergie later opened up on "The Wendy Williams Show" (via People) about how difficult the divorce process had been. "It wasn't my plan...I wanted to stay married forever," the actress said. "I love Josh. He's the father of my child ...We forever have that project together, and we're doing the best we can." Despite the heartache and pain, both parties eventually moved on. In January 2022, Duhamel announced his engagement to girlfriend Audra Mari, according to USA Today.
Josh Duhamel and Audra Mari met in a surprisingly low-key way
Although Josh Duhamel is a famous actor and Audra Mari is a former Miss World America, Entertainment Tonight reported that the pair met in a surprisingly low-key way: through mutual friends. "Josh and Audra met through mutual friends and get along really well. The two have a great time together and are on the same page about what they want their future to be," a source told the outlet. Duhamel and Mari were first spotted together in May 2019. Six months earlier, Duhamel opened up to "Armchair Expert" podcast host Dax Shepard about his desire to have more children in the future. "I'm not 30 years old anymore," Duhamel shared. "I want to have more kids in the next few years. So it's more about finding someone young enough to have kids. It's not as if I'm out there trying to just f*** anything. That's really not who I am. I'm trying to find a girl that I can be with, and have a family with."
Now that Duhamel and Mari are engaged, children are likely not far off, especially since Mari is only 28 years old. As for Fergie, she seems supportive of her ex's new fiancee. When Duhamel and Mari shared the happy news to Instagram, the singer commented "Congrats!!!" and added six green heart emojis, according to USA Today. That's pretty much the ultimate seal of approval.