This Days Of Our Lives Ship Name Caused A Twitter War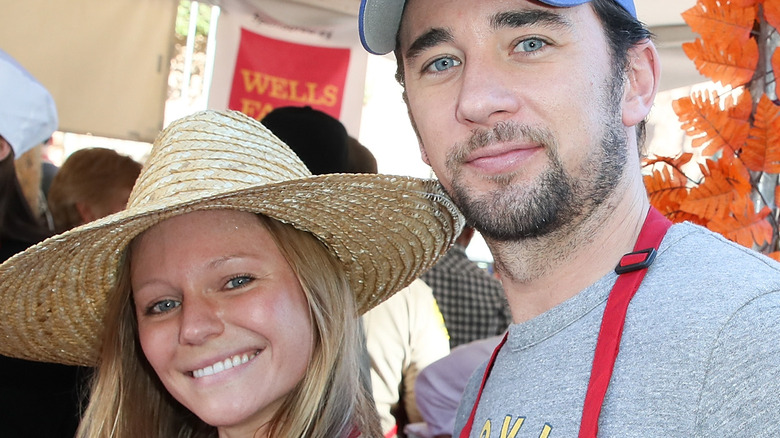 David Livingston/Getty Images
Some "Days of Our Lives" couples are so memorable that fans are forced not only to ship them, but also create a specific couple name just for the duo. Some of the great couples on "DOOL" have their own ship names, including longtime loves John Black (Drake Hogestyn) and Marlena Evans (Deidre Hall), whom fans lovingly refer to as "Jarlena" (via Fame 10). Marlena's daughter, Sami Brady, and her on-again, off-again love, EJ DiMera, also go by "EJami." However, they're not the only ones. When Bo and Hope Brady were in the spotlight on the NBC soap, fans often referred to the couple as "Bope."
Now, Bo and Hope's daughter, Ciara Brady, is one half of the sudser's newest obsession-worthy duo with her husband Ben West, and fans love to refer to the pair as "Cin." Evan the show's first-ever same-sex couple, Will Horton and Sonny Kiriakis, have their own name — as fans love to call the beloved pair "WilSon."
However, recently "Days of Our Lives" fans were forced to defend one of their couple's names when another soap opera tried to steal the moniker for one of their own pairings, and things got a bit heated on social media.
DOOL fans got defensive on social media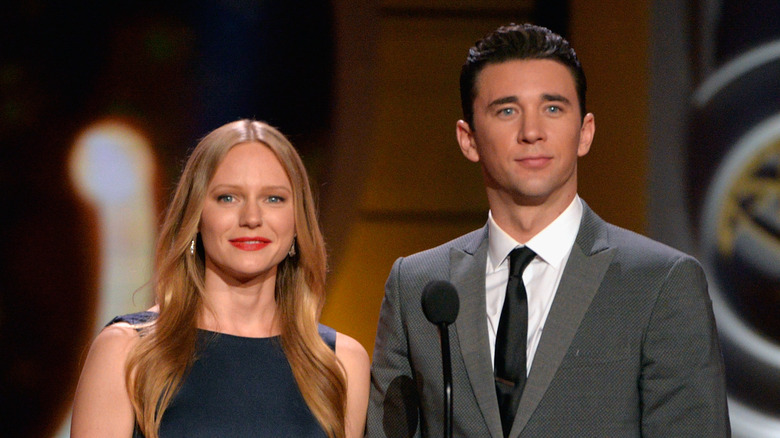 Michael Tullberg/Getty Images
As "Days of Our Lives" fans already know, the pairing of Chad DiMera and Abigail Deveraux has been referred to as "Chabby" for years. The couple have been through so many ups and downs and fans continue to root for the duo to have their happy ending. However, fans of "The Young and the Restless" have now created their own version of "Chabby" with the characters of Chance and Abby, but "DOOL" fans weren't about to let that slide, per Showbiz Cheat Sheet.
According to She Knows Soaps, viewers began to speak out via Twitter about "Y&R" stealing their couple's name, revealing that Chad and Abby are the original "Chabby" and that they've been an item for ten years, while Chance and Abby are a relatively new pairing. Actor Billy Flynn, who plays Chad DiMera on "DOOL" even got in on the fun, sharing a meme that reads, "There can be only one."
Some social media users suggested that "The Young and the Restless" use a different name such as "Chanby" or "Chabbs," but it seems that "Days" fans don't have a preference as long as the soap stays away from "Chabby" going forward.