Kylie Jenner's Recent Instagram Posts Amid The Ukraine-Russia Conflict Have Fans Seeing Red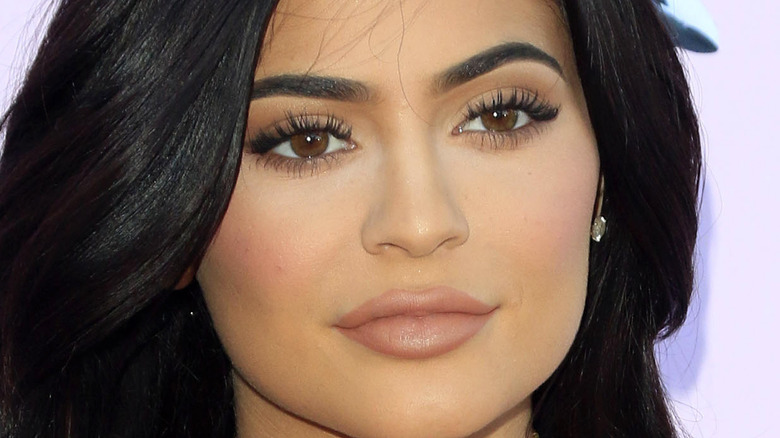 Kathy Hutchins/Shutterstock
It's no secret that the Jenner family has been at the center of controversy when it comes to their actions during major cultural events. Back in 2017, Kendall Jenner was the star of a Pepsi commercial that many felt trivialized the Black Lives Matter movement (via The New York Times). In that commercial, Jenner is seen handing a can of Pepsi to an officer working at a protest, which seems to miraculously fix the issues between protestors and police. Pepsi released a statement after pulling the commercial that read, "Pepsi was trying to project a global message of unity, peace and understanding. Clearly, we missed the mark and apologize," adding, "We did not intend to make light of any serious issue. We are pulling the content and halting any further rollout."
Many hoped that the Jenner family would have learned their lesson from this incident and approached sensitive issues with more care. However, after the AstroWorld tragedy, where several concertgoers died at Kylie Jenner's boyfriend, Travis Scott's, festival, the insincere apology from Jenner put the family back in the spotlight for negative reasons (via BuzzFeed News).
Now, Jenner is back in the news for something she posted on Instagram.
Fans were not happy about Jenner's Instagram Story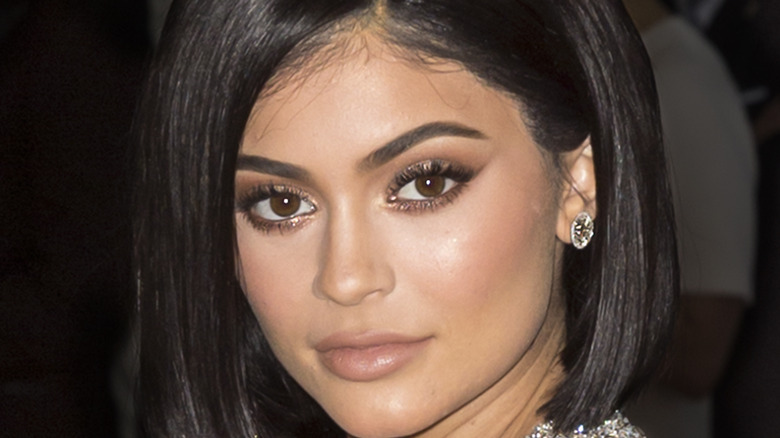 Ovidiu Hrubaru/Shutterstock
While the world gathers together in support of Ukraine during the Russian invasion, many celebrities have stepped up to provide financial support (via USA Today). Blake Lively, Ryan Reynolds, and Elton John are just a few big names to provide substantial contributions during this heartbreaking time.
Kylie Jenner joined in on the conversation, taking to her Instagram Story to post, "God protect the people of Ukraine," with a white heart emoji. "My thoughts and prayers are with you" (via BuzzFeed News). However, fans were not happy with her posts that followed this sentiment towards Ukraine. Following the comment in support of Ukraine was a post promoting her new products. The next slide on her Instagram Story read, "My new @KylieCosmetics lip shine lacquers are here!" Many fans found the attempt to promote her business after a post on a humanitarian crisis to be tasteless.
Fans naturally voiced their concerns. One wrote, "Literally could have waited 24 hours," while another added, "She cannot read the room." Fans were ultimately not happy with her business-as-usual attitude following a post about a tragic event.