The NCIS Episode You Forgot Starred Millie Bobby Brown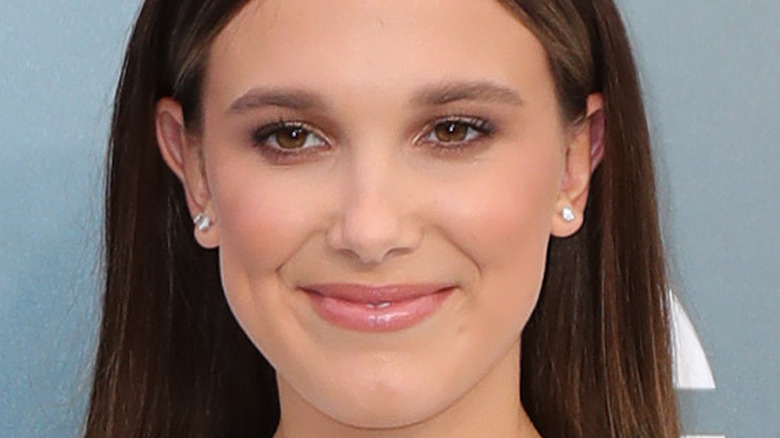 Leon Bennett/Getty Images
"Stranger Things" fans are anxiously awaiting the release of the show's fourth season so they can see what happens to all of their favorite characters, including Millie Bobby Brown's Eleven. It's a role that Brown considers herself lucky to play. "I have learned a lot from Eleven," she told Orlando Bloom during an interview for Glamour. "Yes, she's powerful, but she is also a loyal friend and protector. Even though she's still learning how to use her voice, her resilience, loyalty and strength inspires me."
Brown knew she wanted to be an actor when she eight years old. "It was like a bug," Brown told Variety. "I know this sounds crazy, but once I find something I want to do, nobody's stopping me," she continued. One year later, she made her acting debut as Young Alice on "Once Upon a Time in Wonderland," a spinoff of the hit series "Once Upon a Time." She then went on to land some small roles on shows, including "Modern Family" and "Grey's Anatomy," as well as a recurring role on BBC America's "Intruders."
"NCIS" fans might remember her from her guest spot on a Season 12 episode that involved a case that left Special Agent Gibbs (Mark Harmon) and his team reeling.
Millie Bobby Brown played a troubled girl on 'NCIS'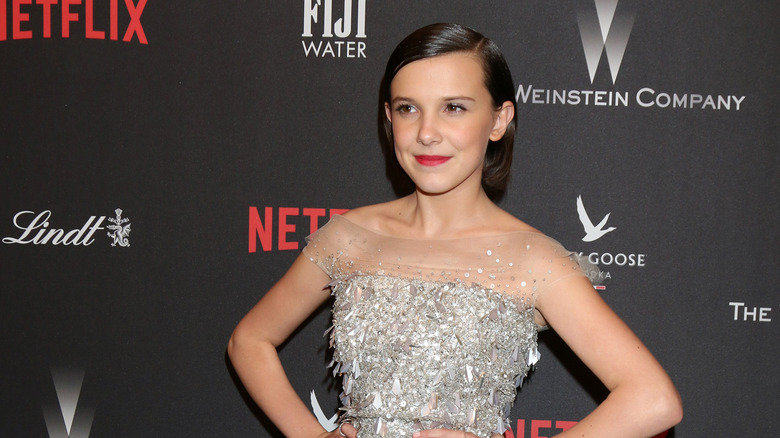 Kathy Hutchins/Shutterstock
Millie Bobby Brown appeared in the "NCIS" episode titled "Parental Guidance Suggested," where she played Rachel Barnes, a little girl who discovers her mother's dead body after coming home from a friend's house. Rachel tells the NCIS team that someone wanted to kill her father, a U.S. Marine stationed overseas, but it is later discovered that Rachel killed her mother so that her father would have to come home permanently to be with her (via Spoiler TV).
Two years after her guest spot on "NCIS," Brown was cast as Eleven on "Stranger Things." As the show gets ready to premiere its fourth season, Brown has some high hopes for her character. "Oh my god, she's been through so much, I just hope she's happy," Brown told Seventeen. "I always say to [Matt and Ross Duffer], 'Can she just not smile like in one take?' I would love her story to be rounded off by like a good ending. I trust the Duffer brothers so much that it's going to be beautiful and I'm going to love it no matter what it is. But I'd love for her to get her powers back because she is a hero, she is like a super woman in a way.