Vanna White Was Mortified By This Wheel Of Fortune Mistake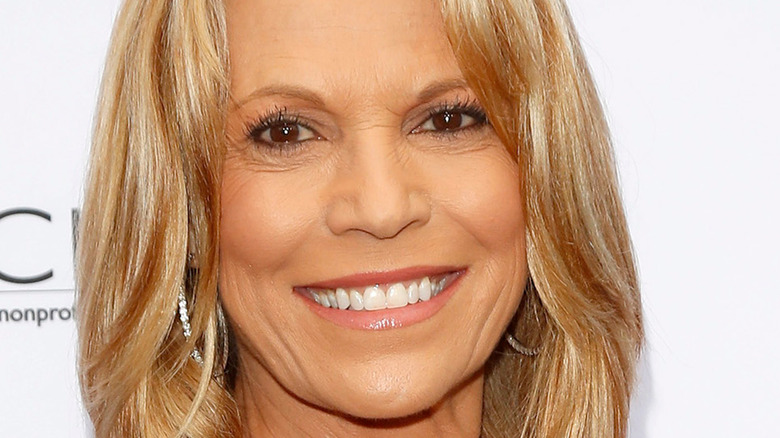 Kathy Hutchins/Shutterstock
Serving as TV's most famous game show hostess on "Wheel of Fortune" since 1982, Vanna White has made her way onto televisions across America. Game show enthusiasts tune in daily to watch her flip those letters to help solve the day's word puzzles. Throughout her long career, White has become a staple of American TV. Part of her appeal is her flawless turning of thousands of letters over the decades. Another point of fascination comes from her wide array of gowns worn. Over a span of 40 years, it's estimated that White has worn more than 7,000 dresses, according to Parade.
Though she has maintained her status as gameshow hostess, White was called on to take over and host several shows in 2019 when host Pat Sajak was hospitalized with an intestinal blockage, per CNN. With decades of experience behind her in how the show works, she eagerly took on the lead role.
Five years before that, in 2014, White made a mistake that she describes as "traumatizing."
Vanna's big blunder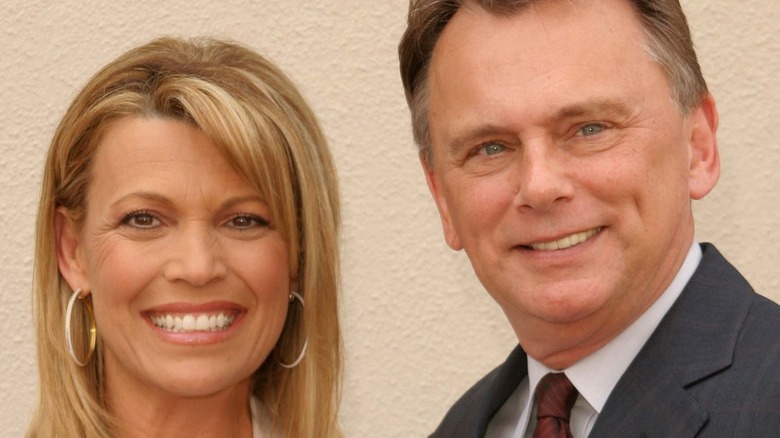 s_bukley/Shutterstock
We've all made embarrassing mistakes at work and Vanna White is no different. Luckily for us, our mistakes aren't on public view like White's was. White shared with Time what happened when she mistakenly turned the wrong letter and ruined a puzzle, recalling, "I was so traumatized, I don't remember if it was a D or an M that I turned. The puzzle was either Doctor Spock or Mister Spock. Whenever they called it, I just turned the — we'll say D — I turned it and it was an M. I was mortified. They had to throw the puzzle out."
The whole game had to be discontinued and a new game had to be reset, which took several hours. What made White's error more embarrassing was that it occurred before the game show board was computerized, according to Cheat Sheet. Back then, White had to manually turn the letters. Now the board is easily changed via touch screen monitors. White simply needs to touch a letter and the computer-generated letter appears.