Blake Shelton Gets Candid About His Relationship With Gwen Stefani's Sons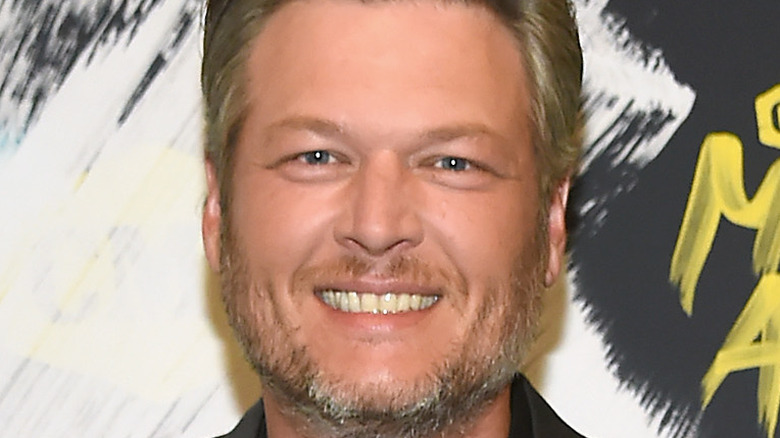 Rick Diamond/Getty Images
Blake Shelton and Gwen Stefani continue to be one of Hollywood's cutest couples. The pop singer and the country music crooner started dating after meeting on the set of "The Voice" in 2015, where they both served as coaches (per Page Six). At the time, both Shelton and Stefani were coming off of painful divorces. 
After years of dating, Shelton finally popped the question to Stefani in 2020, and the pair made it official with an intimate wedding ceremony at a chapel that Shelton built on his Oklahoma property in July 2021. People reports that the happy couple said their vows in front of 40 friends and family members. "They're a very family-oriented couple, and that's exactly what the wedding was about. Family was at the center of everything," a source told the outlet. "Blake wanted the day to be perfect for Gwen. His love for her is so deep."
After the wedding, Stefani revealed that the special day was one of the "greatest moments" of her life, saying that Shelton is simply a "good guy" and that's why people love him so much (via Today). Of course, Shelton didn't just marry Stefani. The No Doubt lead singer also came with three sons, making Shelton a stepfather.
Blake Shelton loves life as a stepfather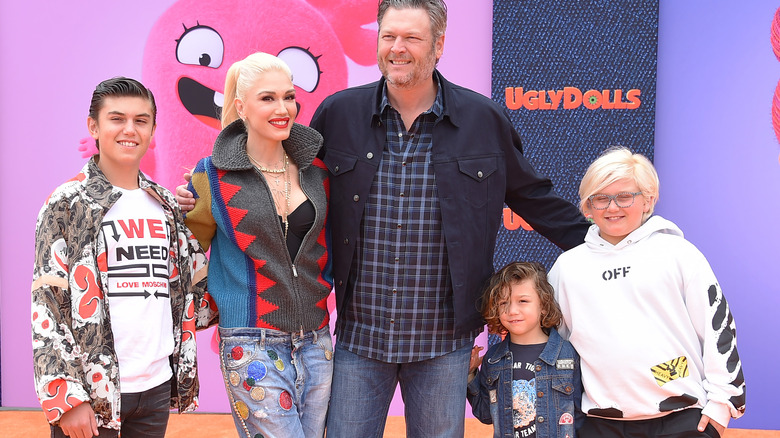 DFree/Shutterstock
Blake Shelton recently revealed that he feels like his career may be winding down, as he has more important priorities in his life at the moment. This includes his wife, Gwen Stefani, and her three sons, Kingston, Zuma, and Apollo, whom she shares with ex-husband Gavin Rossdale. "You gotta get some life in there, and marrying Gwen, I've married into a family. She's got three boys ... and all of a sudden you go, there's other stuff," Sheldon admitted during a recent interview (per People). The singer says that he didn't hesitate to accept Stefani's sons into his life. His own father did the same when he married Shelton's mother, who already had a son, Shelton's brother, Richie.
"He took Richie on and raised him from the time he was one year old, and my brother never thought of my dad as anything other than his dad," Shelton said. "The example that my dad set for me was that [child] was not even a consideration [in a romantic partnership]. You got three boys? Awesome! My dad did it. My dad raised me. I could do this. I didn't know what I was signing up for, but I was all about signing up for it. And every day I've fallen in love with the boys as much as I do with Gwen," he added.
In addition, Shelton admits that he's had fun teaching the boys how to fish, and he loves being able to watch them enjoy other aspects of rural life.