The Most Expensive Look Sasha Velour Wore On RuPaul's Drag Race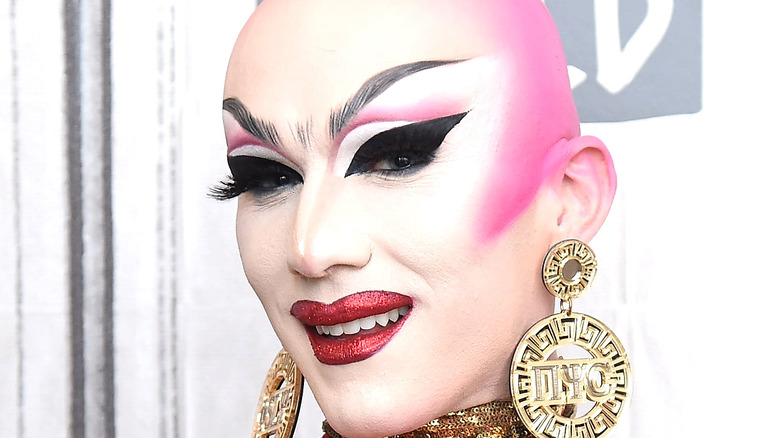 Gary Gershoff/Getty Images
When it comes to winners of the hit competition reality series "RuPaul's Drag Race," few have done it better than Sasha Velour. Screen Rant ranked Velour fifth in their best winners list, citing the queen's incredible reveal of red roses from her wig during the final lip sync of the Season 9 finale.
Velour is one of the most popular queens, touring the world years after her win with her production, "Smoke & Mirrors" (via Forbes). "I wanted to give people an introduction to me on my own terms, which meant a lot of lip syncing, my favorite thing in the world," she told the outlet, adding, "I wanted to talk about the kinds of struggles that I've had internally at times and externally with difficult forces that sometimes get in the way, and try to tell that story in a very draggy way too."
Her one-queen, two-hour production has been a wildly successful hit, something she did not expect. However, during her time on "Drag Race," she made an expensive purchase she didn't think she could pay off. Now, she is one of the most famous queens in "Drag Race" herstory.
Velour struggled to afford the looks she brought to the show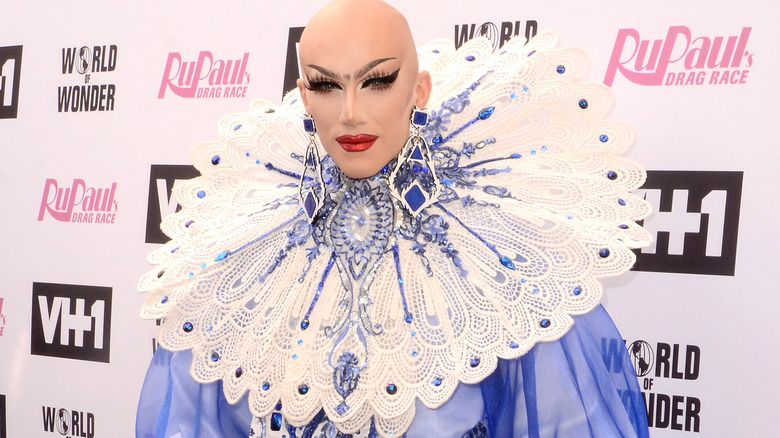 Kathy Hutchins/Shutterstock
It's no secret that competing on "RuPaul's Drag Race" can be a huge financial burden for the queens. According to The Richest, as the show grew in popularity, the pressure was put on the queens to bring the best and most unique looks to the competition.
Velour was on the show during its 9th season, when the expectations of what was brought to the main stage were growing. According to Vice, the most expensive outfit she brought to the competition was a unicorn look for one episode's unicorn-themed runway. "I rented from a costume shop in Queens, and it cost $500," she told Vice. "And I remember being like, 'Is this worth it?' I was like, 'If they eliminate me early, maybe I can return it,' and I won't have rented it for so many days. But if I make it all the way, it's going to be this expensive rental. I had never spent $500 on a costume."
Of course, she would go on to win the competition and eventually be able to afford more custom outfits. She told InStyle, "I think I spent about $4,000 on the costumes, out of pocket," adding, "That's why on TV, I'm not wearing anything custom, whereas that's a huge part of what I do now because I have money from the gigs I can invest back in it."