The Best Lip Syncs In RuPaul's Drag Race History
Chelsea Guglielmino/Getty Images
"RuPaul's Drag Race" has its secrets, its dramatic eliminations, and its fights. It also has a massive cache of lip sync performances. Each episode has at least one lip sync, and with over 13 seasons — not counting its spinoff titles and "All Stars" seasons — there have been plenty of lip syncs that weren't up to par. However, there have also been plenty of breathtaking performances.
Before we dive into prior seasons, we must take a look at Season 13's best lip syncs. This season only recently concluded, but it delivered several memorable performances. The first to come to mind is Kandy Muse and Symone's "Bo$$" lip sync. Both queens' passion surfaced like never before, and we fully believe the double shantay was earned. Other notable lip syncs from Season 13 include Denali and Rosé's "If You Seek Amy" and Kandy Muse and Joey Jay's "Call Me Maybe," though there are many more that we could have chosen.
Curious to know which lip syncs from prior seasons have been the series' best? We've got you covered with a full guide so you don't miss a single split or twirl.
These queens had to fight against someone they had history with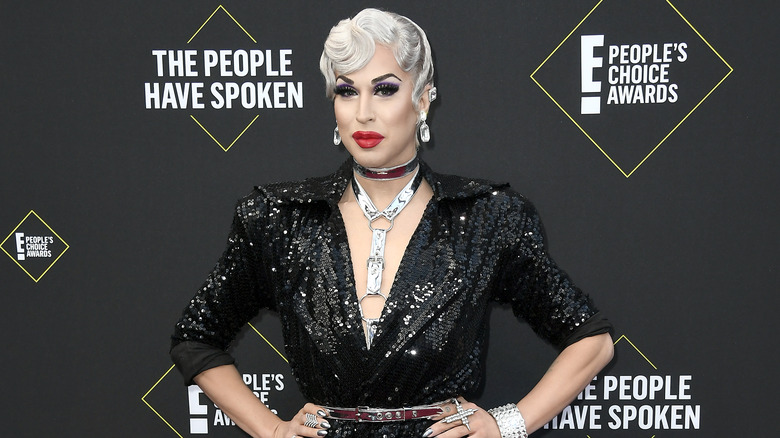 Frazer Harrison/Getty Images
Sometimes the best lip syncs come when the bottom two queens have a rivalry — or any other kind of history — with each other. We've seen enemies pitted against each other, nonetheless top contenders and even queens have formed a romantic connection while on the show. These lip syncs always prove to be entertaining, especially because they have higher stakes than usual.
In this category we have such lip syncs as Season 4's Phi Phi O'Hara versus Sharon Needles and Season 5's Alyssa Edwards versus Coco Montrese. The former duo didn't get along from the beginning of the competition. Their styles immediately clashed, with O'Hara being a pageant queen and Needles pushing the boundaries of drag toward the creepy and unorthodox. Meanwhile, the latter duo had an existing history before the show, which created tension during their entire runs on the season (via Screen Rant).
This category also encapsulates lip syncs like Season 11's Brooke Lynn Hytes versus Vanessa Vanjie Mateo and Brooke Lynn Hytes versus Yvie Oddly (the first one). The former lip sync pitted the two love birds against each other to see who would progress to the season's finale, while the latter put the season's top two contenders against each other. We're just thankful both Hytes and Oddly were saved to slay another day.
These queens pulled out all the stops for their grand finales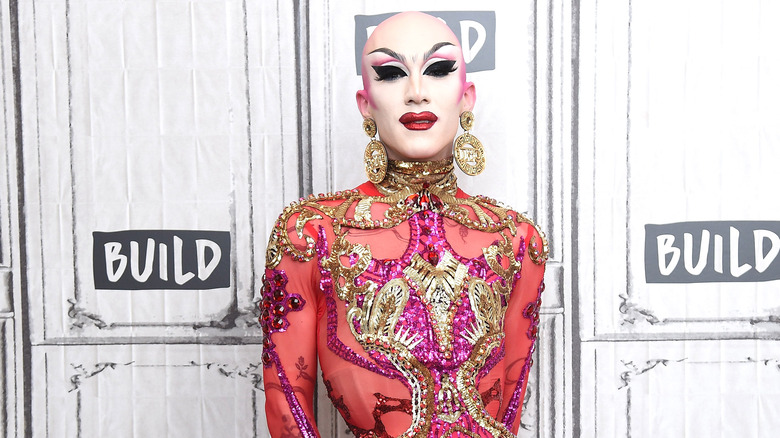 Gary Gershoff/Getty Images
Some of the series' best lip syncs also occur at each season's grand finale, especially once the finale format changed and queens had to lip sync for the crown and title of America's Next Drag Superstar. With this change, queens began pulling out all the stops for their performances, including more impressive looks, fiercer performances than ever, and surprises that kept the audience — and Ru — gagging.
We can't talk about this category of lip syncs without first mentioning Season 9's Sasha Velour versus Shea Coulee. These queens proved that they can be "So Emotional" while reinventing what a lip sync on "Drag Race" can look like. Sasha Velour's rose petal reveal is one of the most iconic reveals in the series' history; its timing and Velour's emotion and performance while revealing them makes other performances from the series pale in comparison (via Gay Times).
This category also includes such lip syncs as Season 4's Detox versus Jinx Monsoon and Season 11's final two lip sync between Brooke Lynn Hytes and Yvie Oddly. While Season 4 had a different finale format than later seasons, Detox and Jinx Monsoon fought hard to progress to the finale in this final lip sync of the season. Likewise, Hytes and Oddly both fought fiercely for the crown, and Oddly's face reveal never stops being fun to watch (via Newsweek).
These 'All Stars' gave everything they had on the main stage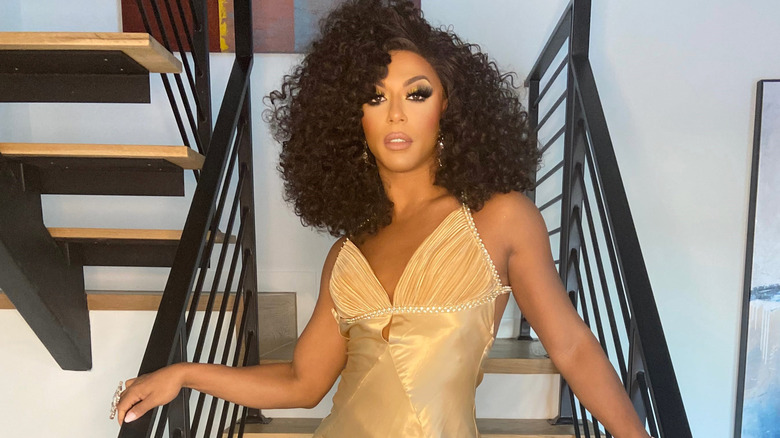 Dj Pierce/Getty Images
"Drag Race" has produced five "All Stars" seasons at present, and each of them has delivered memorable lip syncs that we still can't quite shake. Seasons 2 and 3 of "All Stars" in particular delivered some of the best, though each season has its own treasured performances.
Season 2 gave us Alyssa Edwards versus Tatianna — a performance we will never shut up (and drive) about. These queens gave a free lesson to viewers on how to embody a song, and it was so good that both of these eliminated queens got to reenter the competition.
Similarly, Seasons 3 and 4 gave us performances we still rave about. These include BenDeLaCreme and Shangela's "I Kissed A Girl" and Manila Luzon and Trinity the Tuck's "How Will I Know." DeLe and Shangela both simultaneously brought fierceness and comedy to the stage, while Luzon and Trinity the Tuck both proved with each stamp of their heels why they were brought back to "All Stars 4" in the first place. The lip syncs in "All Stars" are perhaps the best part because we see how much the queens have grown as performers since their first bout on the show.
These queens never stopped baring their hearts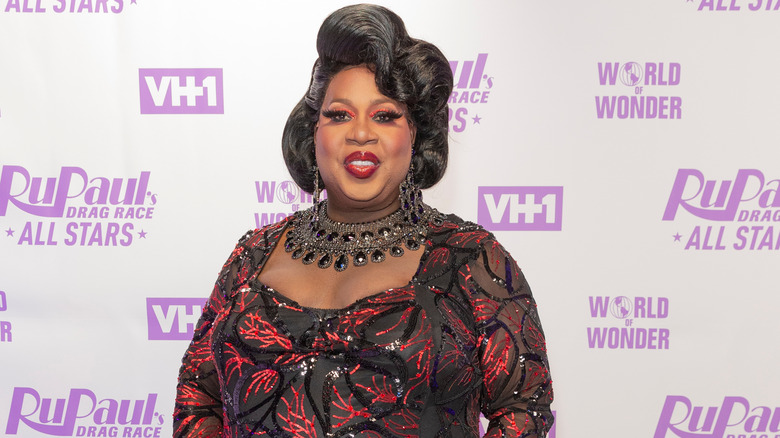 Shutterstock
"Drag Race" has plenty of memorable lip syncs that aren't included in special circumstances like being on an "All Stars" season or being between enemies. Sometimes the queens simply have something to prove and they let the judges — and the world — know it.
In this category of lip syncs we have Season 9's Trinity the Tuck versus Peppermint, Season 7's Katya versus Kennedy Davenport, Season 4's Latrice Royale versus Kenya Michaels, and Season 3's Manila Luzon versus Delta Work (via Gay Times). What this assortment of lip sync performances has in common is the heart that these queens showed in these fights to save their lives in the competition. Latrice Royale, for example, showed just how well one can win a lip sync through emotion without having to bend over backwards with fancy stunts. And then there is Peppermint who combines dancing with emotion so effortlessly.
What is your favorite lip sync from "Drag Race"? It's so hard to choose, but everyone's got a favorite, right?