Why Playing Euphoria's Cassie Is Therapeutic For Sydney Sweeney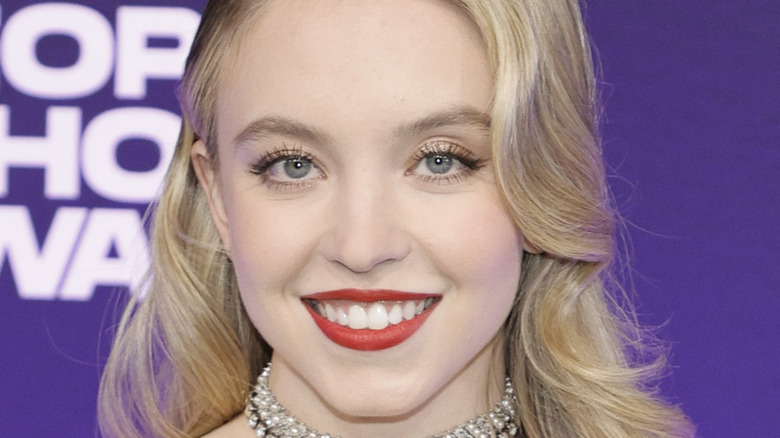 Amy Sussman/Getty Images
"Euphoria" star Sydney Sweeney is ready to take over your screens. She was eerily convincing in her role as child-bride Eden in "Handmaid's Tale", and blew audiences away in HBO's satirical drama "The White Lotus," per IMDb. Digital Spy raved about her performance in the latter mini series, praising her take on cunning college student Olivia Mossbacher as "magnetic" and "hypnotic." However, it's her role as cheerleader Cassie Howard in "Euphoria" that's making the most noise.
Sweeney's fans have been campaigning for her to nab an Emmy award for her portrayal of Cassie in the hit show, per Uproxx, and it's easy to see why after watching a few minutes of any episode that features her. Though Stylecaster reported that Sweeney almost didn't audition for the hit show over fears of what her conservative family would think, the showrunners convinced her to give things a chance. Not only has this allowed her to flourish on our screens as Cassie, but it's allowed her to put things into perspective in a new way. Though the role comes with a lot of eyes on Sweeney, it's empowered the actress to come to terms with her self-confidence and self-worth.
Playing Cassie has helped Sydney Sweeney with her body confidence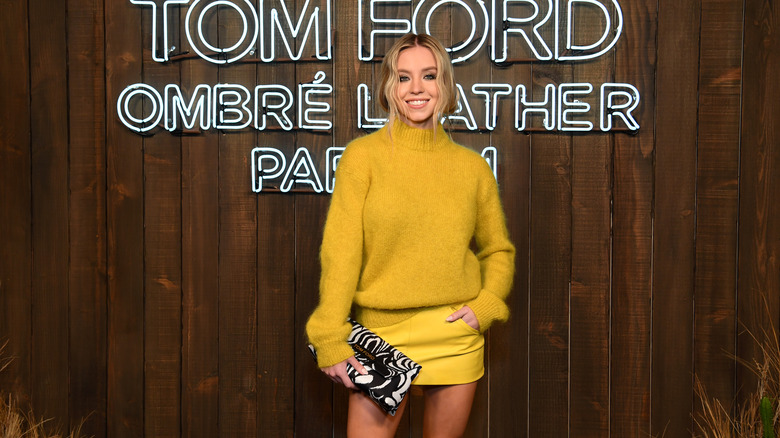 Jon Kopaloff/Getty Images
In a July 2021 interview with Good Morning America, Sydney Sweeney revealed that her time as Cassie Howard has helped her to become more comfortable in her body. The "Once Upon a Time ... In Hollywood" star explained that Cassie's intense and emotional scenes pushed her to explore her identity. "The entire process has kind of forced me to go outside of my comfort zone because Cassie, and especially this season, is such a challenge," she explained. "I definitely have become more free and confident with my body."
According to Cheat Sheet, Sweeney has been open about being bullied in the past, and she further explained her struggles with body dysmorphia and its lasting impact on her self-esteem. "I have definitely struggled with a lot of body dysmorphia and been self-conscious," she continued, via Good Morning America. "And judging myself in a very sick, hard way. But with Cassie, I mean, everything's out there, in the public, and I can't really control that. So it's helped me in a therapeutic, weird way, accept my body in a different way." Conversely, "Euphoria" fans have regularly pointed to Sweeney's nude scenes in the show, and wondered whether or not they're exploitative, per the Washington Post. Instead, the actress has argued back that she finds playing Cassie to  be "empowering." "I actually feel more powerful with my body. I feel more confident. I feel more free," she added.