The Truth About Kandi Burruss' Restaurant Old Lady Gang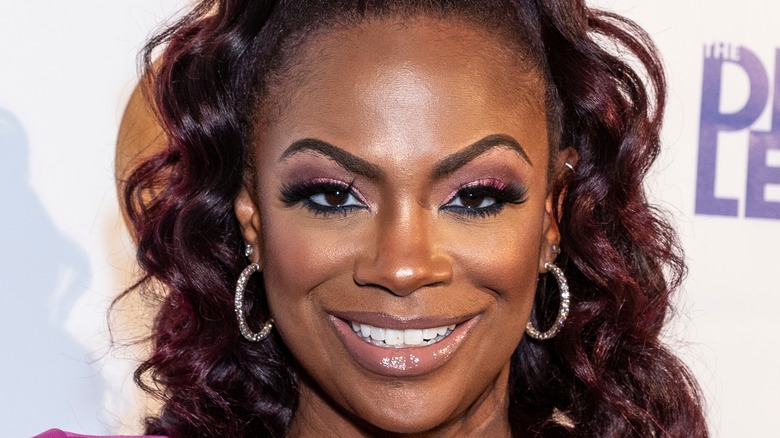 lev radin/Shutterstock
When it comes to "The Real Housewives," the "Housewife" label has definitely chipped away over the past few years. The franchise began as a show about ladies that married prestigious men, but in this day and age the majority of the cast are either single or the breadwinners of their families. We love to see it. Of course, there are a few rare exceptions of Housewives that entered their respective show with a career already built. Kandi Burruss definitely leads that pack. 
While some of the Housewives' claim to fame is their time on the show, Burruss' fame dates back to when she was still in high school. Not only was Burruss a member of the successful band Xscape, but she was also the pen behind insanely iconic songs like TLC's "No Scrubs"  and Destiny's Child's "Bills, Bills, Bills," according to Entertainment Weekly. Her income doesn't only come in the form of royalty checks; Burruss is known on "The Real Housewives of Atlanta" for her constant hustle. She pursues a new business venture every season. 
Burruss has dipped her business toe in everything from baby clothing to sex toys, per Essence. But her biggest venture to date was her decision to open up her very own family business in the form of the Old Lady Gang restaurant.
Old Lady Gang might not be all that soulful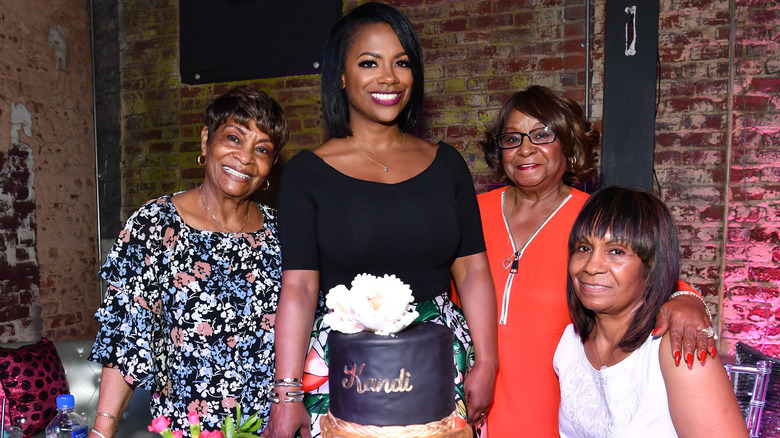 Paras Griffin/Getty Images
In 2017, Kandi Burruss and her husband Todd Tucker opened Old Lady Gang in Atlanta, per Bravo TV. The restaurant was inspired by Burruss' mother Mama Joyce and her Aunt Bertha and Aunt Nora's soulful home cooking. Fans watched the stressful buildup to opening on "The Real Housewives of Atlanta," and it looks like they're about to get even more of an inside scoop. 
Burruss and Tucker secured a spin-off show called "Kandi & The Gang" that will focus on the restaurant, according to The Wrap. The trailer seems to emphasize staff drama in a way that is not dissimilar from Bravo's "Vanderpump Rules." However, Burruss vehemently denies any similarity. "The similarity is that she [Lisa Vanderpump] has restaurants, I have restaurants, and we're both Housewives. OK, great. I think that's where the similarities stop," she told Entertainment Tonight. 
The truth is that Old Lady Gang's drama seems to extend beyond the waitstaff. The restaurant has generally appeared successful with a constant revolving door of celebrities dropping in. However, in recent years things haven't looked too peachy. In 2020, three people were shot at inside the restaurant, per CNN. As if that weren't bad enough, in 2021 OLG received another C rating by a health inspector, per Reality Tea. 
Fans are definitely getting suspicious about just how soulful and wholesome the spot actually is, and hopefully they'll get an inside look when "Kandi & The Gang" airs this month.