You'll Never Guess The Famous Godmother Elton John Chose For His Kids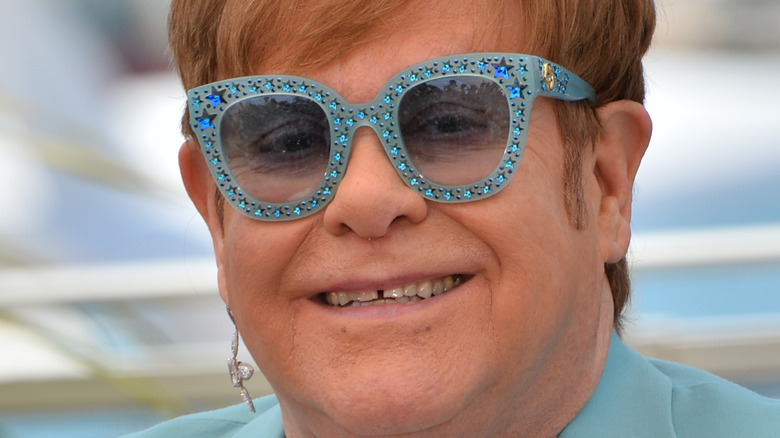 Featureflash Photo Agency/Shutterstock
Elton John and husband David Furnish are the proud parents of two boys, Zachary, born in 2010, and Elijah, born in 2013. After some tumultuous early years, waiting until later in life to become a dad has been rewarding for Elton. He admits that his children don't have the typical life that other kids do, but he tries to keep them as centered as he can.
Elton discussed how he raises his boys, noting that he tries to maintain a sense of balance, "We don't live a normal lifestyle per se. We try not to spoil them, they have a pound each a week pocket money. They have to do chores around the house. They help tidy their rooms and it helps give them a sense of responsibility because God knows, they don't lead a normal life, there's no pretending about that" (via Mirror).
When it came to choosing a godmother for their sons, Elton and David made a very unique choice.
Elton John chose the very best celebrity Ga-mother for his children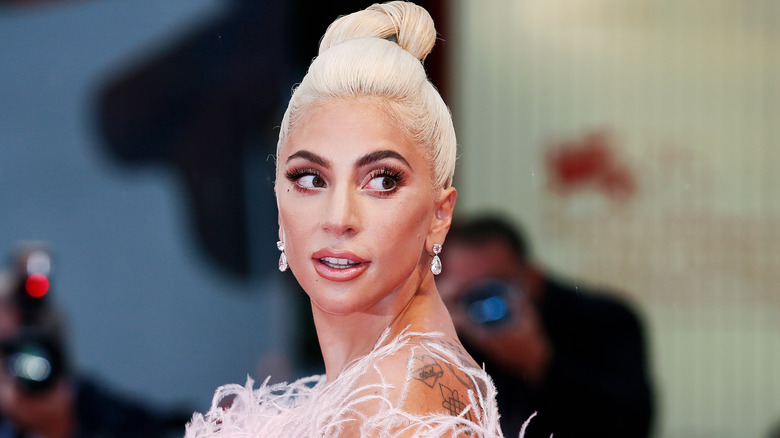 Andrea Raffin/Shutterstock
According to Rolling Stone, Elton and David named Lady Gaga as the godmother of both firstborn Zachary and then younger son, Elijah, citing that she'd been a wonderful godmother to Zachary and will surely do the same for Elijah. 
When commenting on how Lady Gaga might impact Zachary, Furnish stressed how her musical prowess will come in handy years from now. He told Us Weekly, "Zachary's going to inherit an incredible musical legacy from his father one day, and she will be a good person to guide him through the ins and outs of the music business, 'cause she sure knows everything about the business now." Gaga is not only a Hollywood boundary breaker, but has an ambitious and generous spirit, another helpful trait in a godmother.
Despite what many may think, having Lady Gaga as a godmother goes well beyond extreme fashion, a killer voice, and an acting career. In an interview on "Good Morning America", Us Weekly reports that John summed up his view of Gaga in an endearing way, "When you get to the real person under there, there's a real simple person under there who loves her parents."