Dax Shepard Opens Up About Dating One Of The Olsen Twins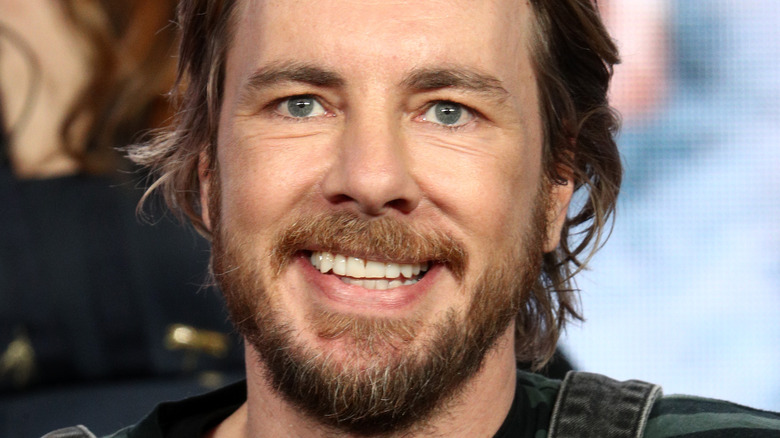 Frederick M. Brown/Getty Images
Celebrities don't always play nice once they've broken up. While some get breakup songs written about them, others wind up with their names plastered all over social media. Believe it or not, there are a handful of amicable breakups in the celebrity world. For instance, Dax Shepard revealed on his podcast "Armchair Expert" that he dated one of the Olsen twins. The best part was that he hyped her up the entire time. 
"I dated Ashley Olsen," Dax Shepard says on an episode of his podcast Armchair Expert. "And she's just the most wonderful person. She's fantastic." Uhm, yes please. It is incredibly refreshing to hear a celebrity spread some love for an ex.
This wasn't the only sweet thing he has to say about his ex-girlfriend, either. Apparently, he and Olsen must've ended on good terms, because he had some kind things to say about her. Or, you know, maybe they're just both actual grown ups. Oh, and he wouldn't mind a reunion for one particular reason that we're willing to bet even his wife would approve of. 
The Olsen Twins were building The Row when they dated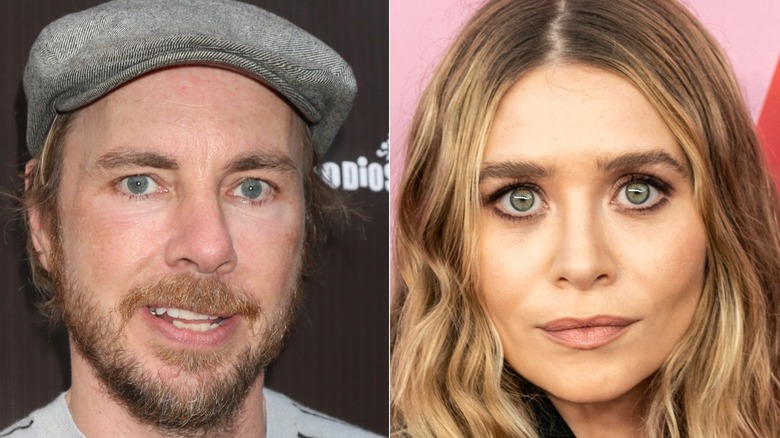 Kathy Hutchins & Ovidiu Hrubaru/Shutterstock
Let's just get this out of the way; yes, Dax Shepard is married to Kristen Bell. But back in 2006 or 2007, he dated Ashley Olsen. The two didn't work out, which could've been because of their 12-year age gap (Olsen is currently 35, and Shepard recently turned 47). Or, you know, because the Olsen Twins were busy building their fashion empire, something that Shepard says was incredible to watch.
"When we were dating, it was when she was putting all her energy and focus into launching that in a big way," Shepard says on the podcast (via Armchair Expert). "So, I was able to see her meet with design teams and, like, run her s*** and she handled her B, and it's very impressive." He also mentions that he had never seen "Full House," which he deems a good thing. "I luckily never saw that show," he says. "Because I probably would have not been able to be attracted to Ashley if I knew her as a baby. ... I just saw her at a party and I was kind of thunderstruck with the beauty."
We're sorry; thunderstruck by her beauty!? That could be a love song. Go ahead and copyright it, Taylor Swift. It's the next "Enchanted."
Dax Shepard says he wouldn't mind a reunion with Ashley Olsen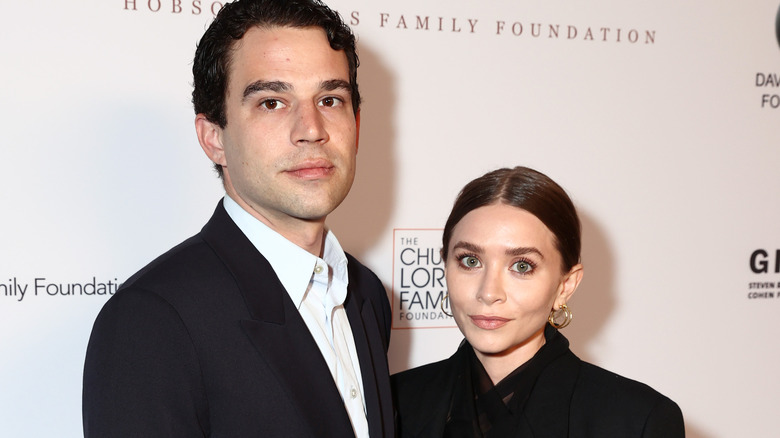 Matt Winkelmeyer/Getty Images
Ashley Olsen is famously private with most things in her life, especially when it comes to boyfriends. So it only makes sense that the world didn't know about her and Dax Shepard dating until now. Heck, she didn't publicly step out on the red carpet with long-term boyfriend Louis Eisner until four years into their relationship, according to InTouch.
It turns out that Shepard wouldn't mind a reunion with her, though — even just as friends. According to the podcast, Olsen had a Cadillac DeVille DTS, one of his favorite cars, at the time that they dated. "I wouldn't mind reconnecting with her to find out if she has that DTS," he says on the podcast. Shepard didn't just like her cars though. He refers to her as "super funny, and sarcastic, and intelligent," which honestly makes us want to hang out with her too.
All in all, it's refreshing to hear someone talk nicely about their ex for a change.