How Much Does A Drag Queen Wig For RuPaul's Drag Race Actually Cost?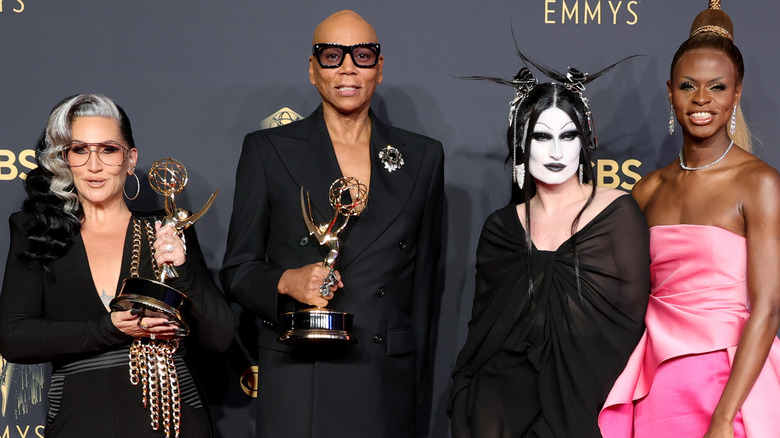 Rich Fury/Getty Images
"RuPaul's Drag Race" went from being a niche reality show, quietly playing on short-lived LGBTQ+ cable network Logo TV, to a worldwide phenomenon with a whole host of successful spinoffs and a bunch of Emmy Awards to its name. As Deadline reported in early 2022, the Season 14 premiere was the most watched since Season 10, back in 2018, with a massive 73% increase in the key 18-34 demographic. A total of 738,000 viewers tuned in to watch a new slew of queens enter the workroom, up from the previous season's 562,000. 
Likewise, "Drag Race" generated at least 413,000 social media engagements, making it the most talked about show on social media. As BBC News points out, it's huge business for all involved, not least host RuPaul Charles and production company World of Wonder. Although queens compete for a massive $100,000 grand prize, even losing "Drag Race" carries a certain amount of caché, as infamously disqualified contestant Willam attested.
Outside of "Drag Race," associated annual fan gathering DragCon generates millions of dollars of revenue each year, with queens from all corners of the franchise invited to attend, meet fans, and flog their wares. However, it's worth noting there's a considerable cost associated with taking part on the life-changing show that's only recently come to the fore, a big part of which sits right on top of participants' heads. 
Wigs are a key part of competing on RuPaul's Drag Race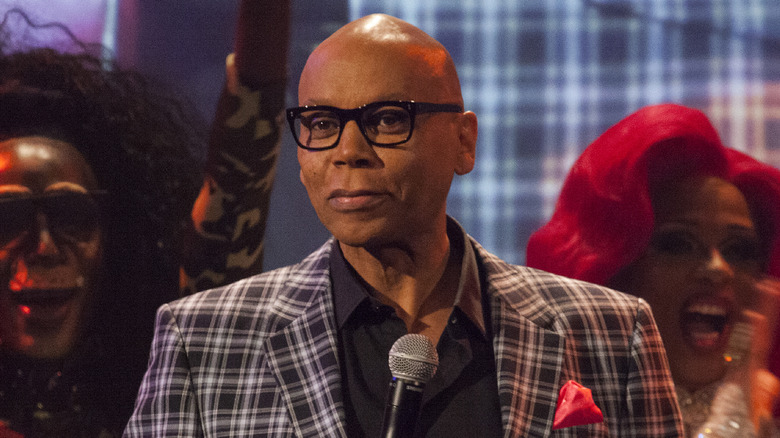 Santiago Felipe/Getty Images
As part of a wide-ranging Vice investigation, various "RuPaul's Drag Race" alumni opened up about what it really takes to compete. Although becoming a so-called "Ru girl" could make a performer's career, as the show has increased in popularity, so too have the costs associated with taking part. Competing isn't purely about showing up and proving your worth as a performer anymore; as the artform of drag evolves, queens are tasked with having the best of everything too. 
As wig master Bobbie Zlotnik, aka BobbiePinz, who has made several hairpieces for "Drag Race" queens, revealed "The high point for a synthetic would be up to about $1000. Human hair generally will start around $1000 or $1500, and go up from there, depending upon what they want." Basic wigs retail for around $95, while the pre-styled or stage ready variety begin at $275, and custom jobs at $325. It's worth noting Zlotnik calls many fan favorite queens his clients, including "All Stars 2" winner Alaska, who was actually wearing one of his products for her crowning. 
Despite the high cost associated with going on "Drag Race," however, for plenty of queens there's no question it's all worth it in the end. As Season 8 victor Bob the Drag Queen succinctly put it, "The process of going on 'Drag Race' is, in my opinion, more than a fiscal investment. It's cultural. It's the 'Game of Thrones' of reality TV."