The Real Reason Sherry Pie Was Disqualified From RuPaul's Drag Race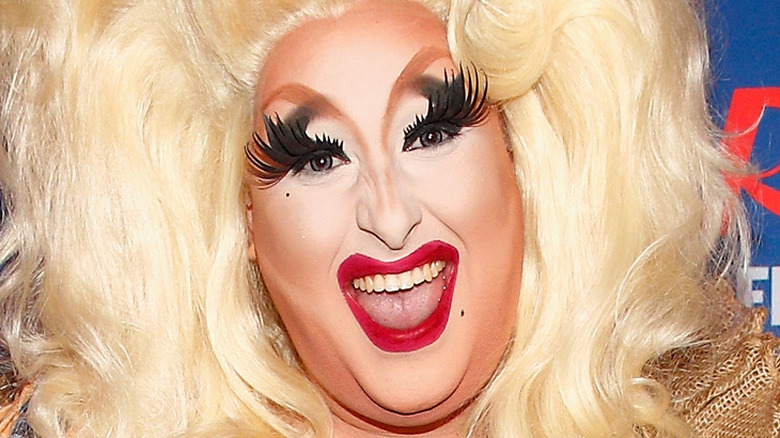 Astrid Stawiarz/Getty Images
There have only been two disqualifications in "RuPaul's Drag Race" herstory to date. 
The first, of course, was Willam, who was disqualified in Season 4 after consistent and hilariously blatant rule-breaking. It would be several seasons before another queen got the boot right in the middle of the competition, but, in the case of Season 12's Sherry Pie, the situation was a lot more complicated. 
As Screen Rant notes, although her cast boasted the likes of Heidi N Closet, Crystal Methyd, and eventual winner Jaida Essence Hall, all of whom are now bonafide fan favorites, Season 12 started off on the back foot. Aside from the finale understandably being shot over Zoom, due to COVID-19 restrictions, editors were forced to cut Sherry out of the captured footage as much as possible. 
The New York queen was disqualified prior to the finale (which she technically made it into) and before the season aired. But, because most of the episodes were already in the can, editors had no choice but to either air the season with conspicuous edits or nix it entirely. 
Naturally, with a considerable amount of money on the line and 12 other competitors to consider, they did their best with what they had. 
As the AV Club argued, the solution, which included a disclaimer at the beginning of each episode acknowledging Sherry's disqualification, made for a disjointed season overall. 
But, what did Sherry Pie do to necessitate such drastic action? 
Sherry Pie was accused of rampant sexual harassment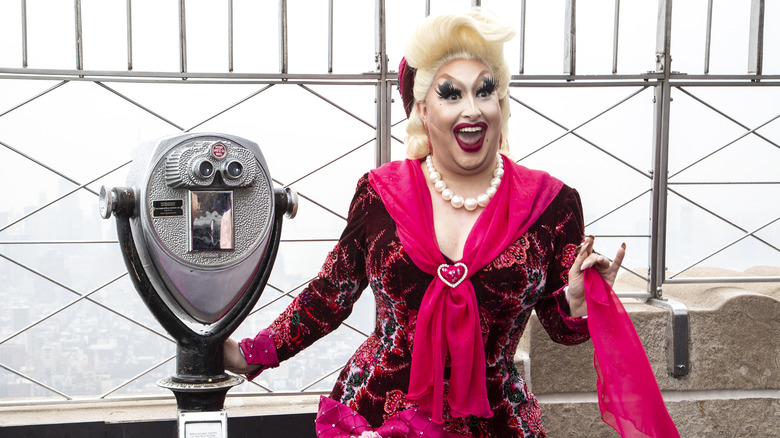 Santiago Felipe/Getty Images
Vox confirms that Sherry Pie was disqualified from "RuPaul's Drag Race" after damning allegations of sexual misconduct emerged. 
"In light of recent developments and Sherry Pie's statement, Sherry Pie has been disqualified from 'RuPaul's Drag Race,'" the reality show acknowledged on Twitter, noting that the season would still air out of respect to the other competitors. 
At least five different men alleged Sherry, whose real name is Joey Gugliemelli, had catfished them by pretending to be a casting director named Allison Mossey in online correspondence.
She approached each of them with job opportunities, which inevitably required the men to record videos of them acting out various sexualized and demeaning scenarios, under the guise of auditioning for roles in productions that, it transpired, didn't exist. 
Some of the victims were actors Gugliemelli had met through the New York theater scene. Upon contacting the company Mossey allegedly worked for, they discovered she wasn't affiliated with it, nor had anyone even heard of her. BuzzFeed News spoke to four actors who all shared similar experiences with exploitative "auditions." 
Gugliemelli posted a lengthy apology on Facebook but didn't go into detail about what he was taking responsibility for or what he was doing to get help for his "mental health" issues. As Screen Rant notes, since the scandal came to light, the disgraced star has retreated from view. 
"Drag Race," meanwhile, continues to go from strength to strength with Season 14 debuting in early 2022 to record numbers, per Deadline.