Could The Canceled Lizzie McGuire Reboot Get A Second Chance?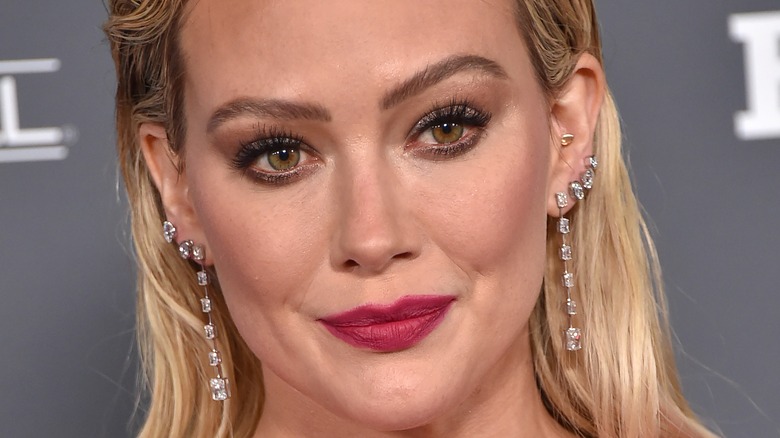 DFree/Shutterstock
In this day and age of reboots, reunions, and revivals, many are wondering if it's possible that Lizzie McGuire's story could continue and get shared with the world.
The Disney Channel series ran from 2001 to 2004, starring Hilary Duff in the title role. In 2019, it was announced that Disney+ would be bringing the show back, but, of course, that did not happen, and the project was shut down. Apparently, Duff and Terri Minsky, who created "Lizzie McGuire" and was set to serve as the revival's showrunner, wanted the adult character doing adult things, while Disney was looking for a more kid- and family friendly version, per Variety.
Duff turned to Instagram on December 16, 2020, writing, "Sadly and despite everyone's best efforts, it isn't going to happen. I want any reboot of Lizzie to be honest and authentic to who Lizzie would be today. It's what the character deserves."
'It's always going to be somewhat interesting to people to see where she ended up,' Hilary Duff says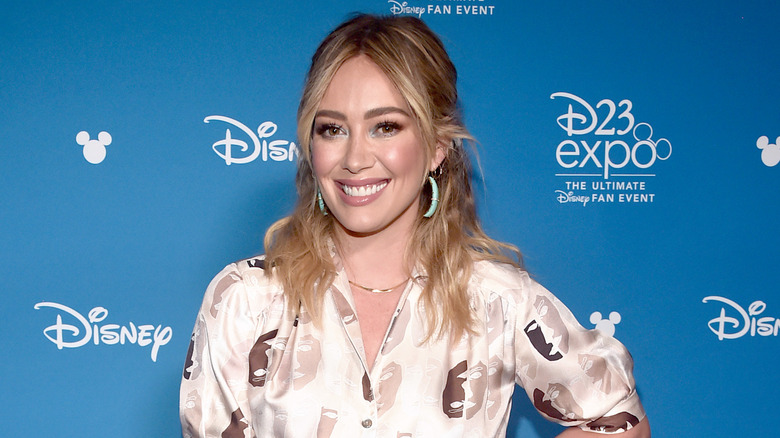 Alberto E. Rodriguez/Getty Images
Recently, Hilary Duff was on The Cut's podcast, In Her Shoes. She said she was asked "for years and years and years" about a reboot and that it was "always a non-conversation" for her. "When I finally was ready to do it, I was like, 'The only way we do this is an honest interpretation of what her life would look like right now,'" she shared, since the original featured a teenage girl dealing with real-life, teenage issues.
Duff continued, "And then we started to not completely be on the same page when it came to topics and things that she would be faced with in her life. And I worked so hard in my career, and I have such a busy life at home with my kids ... Unless I'm being fulfilled, I don't want to be locked into something that isn't making me happy." But then, the actress said something that gave a glimmer of hope: "I think there's always a possibility there. And even if she's 40, I don't think people care. It's always going to be somewhat interesting to people to see where she ended up."
When the new "Lizzie McGuire" show was in motion at Disney+, stars from the original were on board, such as Jake Thomas, Hallie Todd, Robert Carradine, and Adam Lamberg (via Variety). Will they still want to be involved? Will the story actually continue? Only time will tell, but there is, apparently, "always a possibility!"