Royal Experts Claim Finding Freedom Gets Kate And Meghan's Relationship All Wrong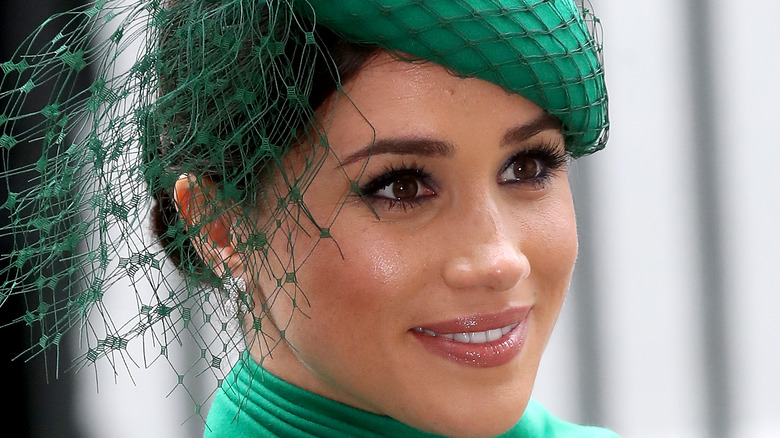 Chris Jackson/Getty Images
It's no secret that things got pretty complicated for Meghan Markle the second she joined the royal family, or perhaps even from the time she went on her first date with Prince Harry back in July 2016 (via Us Weekly).
"We're a couple. We're in love," Markle revealed to Vanity Fair one year later. "I'm sure there will be a time when we will have to come forward and present ourselves and have stories to tell, but I hope what people will understand is that this is our time...But we're happy. Personally, I love a great love story." However, unfortunately for Markle and Prince Harry, they did, in fact, have to share their relationship with the rest of the world. This was not made particularly easy when the British press treated Markle like a villain of sorts, often pitting her against her sister-in-law, Kate Middleton.
For example, it was reported that Meghan made Kate cry prior to Meghan's wedding, when it was, in fact, the other way around: Kate made Meghan cry, yet no one from the palace contested this version of events (via The Observer).
Over time, the relationship between Kate and Meghan has become one of great interest, as has all areas of Markle's life. Royal writers have done their best to turn over all corners of Meghan's life, and this includes the recent book "Finding Freedom: Harry and Meghan and the Making of A Modern Royal Family."
The murky truth about Meghan and Kate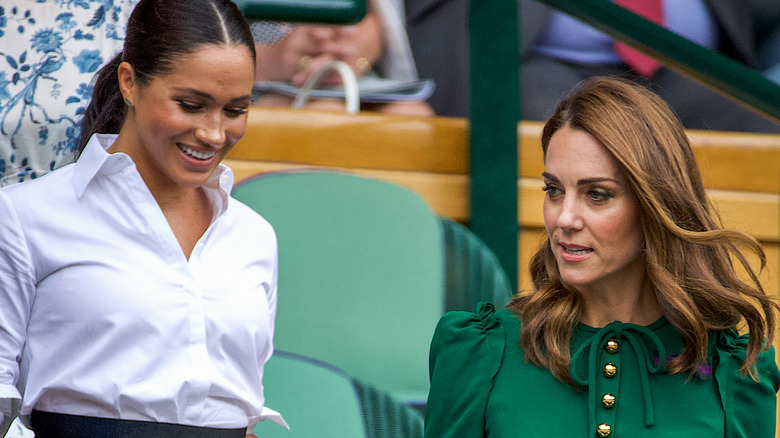 David Gray/Getty Images
"Finding Freedom," written by Omid Scobie and Carolyn Durand, doesn't paint the best picture of the relationship between the two royal women (via Cheat Sheet). "Meghan envisioned Kate would reach out and help her understand everything an outsider to the Firm needed to know. That didn't happen," the book notes. However, royal experts are now contesting the book's account. Per royal correspondent Emily Andrews, Kate did offer Meghan an olive branch.
"Kate did try as much as possible to help Meghan as she entered the royal fray," Andrews shared during the documentary, "Kate: Our Queen in Waiting." Bidisha, a British broadcaster, agreed. "By all accounts, during those early months, she did reach out to Meghan." While Meghan has not directly contested Andrews' and Bidisha's version of the story, she did, in the past, tell Oprah Winfrey that the pictures of her smiling next to Kate weren't an accurate representation of what was going on behind-the-scenes (via Cheat Sheet).
"My understanding and my experience for the past four years is that it's nothing like what it looks like," Markle said. Is this more evidence that the book's account is an accurate one? Despite her claims that she didn't participate in the writing of "Finding Freedom," Markle did supply the authors with information about her and her father via a third party. 
While we might not ever know the full truth of Markle's experience, one thing we can be certain of is that there will be more books and documentaries about her and her royal affairs.