The Surprising Reason Meghan Markle's Sister Is Suing Her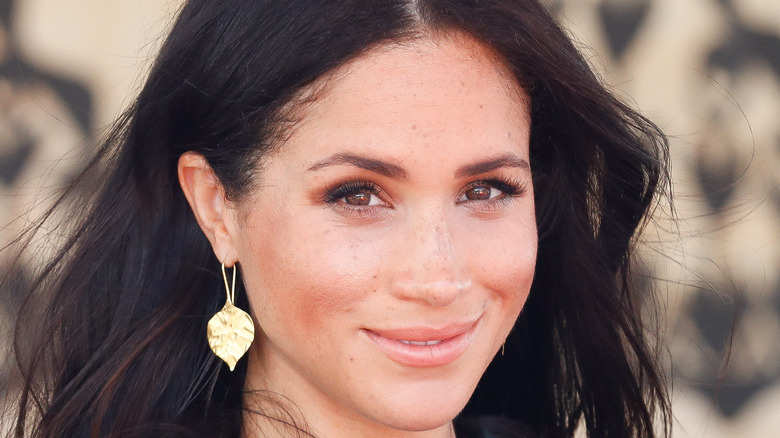 Chris Jackson/Getty Images
When Meghan Markle and Prince Harry sat down with Oprah Winfrey, all bets were off. However, despite the many shocking claims the couple made about the royal family, Meghan's half-sister and father were more concerned about what she said about them. 
As the Los Angeles Times reported at the time, Samantha and Thomas Markle were furious when Meghan claimed she'd lost her dad and "nearly lost [her] name" during her time with the monarchy, which put the former "Suits" star under the microscope of the notoriously ruthless British tabloid press.
Meghan has two half-siblings, but she claimed during the explosive chat that she "grew up as an only child, which everyone who grew up around me knows, and I wished I had siblings. I would have loved to have had siblings."
Thomas fired back, claiming that the duchess had "ghosted" all of them in an interview with "Good Morning Britain." Meghan's dad notably sold photos of her and repeatedly shared personal info with the press. But, despite acknowledging that he could've behaved better, Thomas also reasoned that Meghan or Harry should've reached out to him.
Samantha, meanwhile, claimed that Meghan was flat-out lying about their strained relationship, producing photos of them together during an appearance on "Inside Edition." She also claimed that her half-sister was using mental illness as an excuse to "dispose" of people. 
Although things settled down in the intervening months, Samantha has reignited the feud with a shocking lawsuit against Meghan.
Samantha Markle claims Meghan lied about her upbringing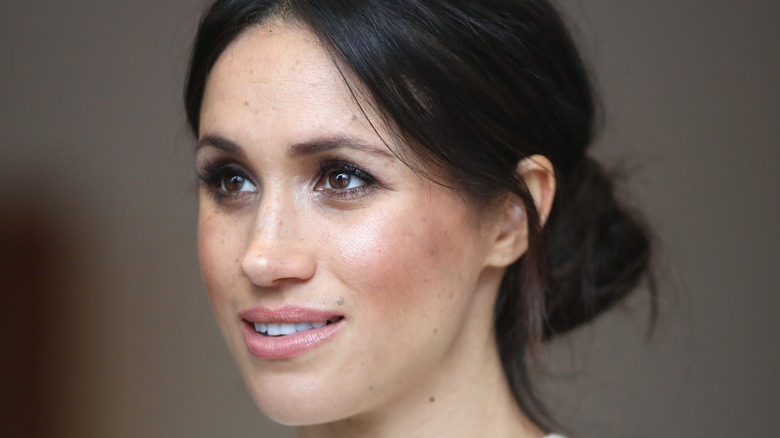 Chris Jackson/Getty Images
Meghan Markle's half-sister, Samantha Markle, is intent on letting the world know who the duchess (allegedly) really is. She is the author of "The Diary of Princess Pushy's Sister Part 1," which, per Us Weekly, sought to lift the veil on one of the most famous women in the world by clarifying that she's actually a cruel, social-climbing harpy. 
Now, Samatha is suing the former "Suits" star over the claims she made during her infamous Oprah Winfrey interview. In legal documents obtained by TMZ, Samantha argues that Meghan has been pushing an inaccurate "rags to royalty" story about her upbringing, which naturally involves trashing the entire Markle family. 
Samantha takes particular issue with her claims about growing up in abject "poverty," positing that Thomas actually funded Meghan's education in "elite and expensive private schools," alongside dancing and acting classes, to bolster her career. Moreover, although Meghan has always maintained that she paid her way through college, Samantha declares that Thomas footed the bill there, too.
According to Samantha, Meghan is pushing a "false narrative and fairytale life story" for her own benefit. In doing so, Samantha claims, sales of her book have been negatively affected, alongside other work opportunities. She also alleges that she has suffered mental and emotional anguish as a result. 
"This baseless and absurd lawsuit is just a continuation of a pattern of disturbing behavior," said Meghan's attorney, Michael Kump, in response. "We will give it the minimum attention necessary, which is all it deserves."