Melania Trump Sets The Record Straight About Her Rescheduled Fundraising Event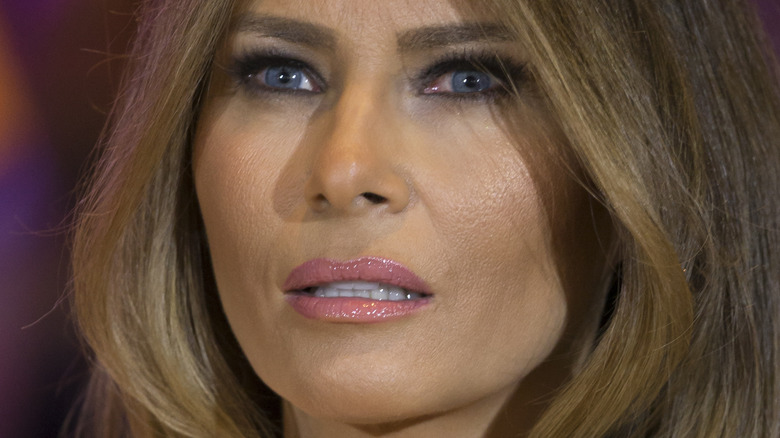 lev radin/Shutterstock
Melania Trump will be participating in the High Tea fundraising event despite reports to the contrary — just not as originally scheduled. Per a tweet sent out by the former first lady's office Thursday, the fundraiser is set to take place on December 4, 2022. Why the clarification? As the Daily Mail reports, The New York Times originally wrote a piece published March 3, 2022 that claimed the event had been "called off" due a company working with the event not registering properly in the state of Florida.
In the story, Erin Moffet, from the Florida Department of Agriculture and Consumer Services, in charge of overseeing charitable organizations in the Sunshine State, was quoted as saying about Whip Fundraising, "They were not registered as a professional solicitor or a fund-raising consultant." She added, "they are working to rectify that."
The "Tulips and Topiaries" event, which will benefit the educational needs of children coming out of foster care, was originally scheduled to take place in April.
Melania Trump blasts The New York Times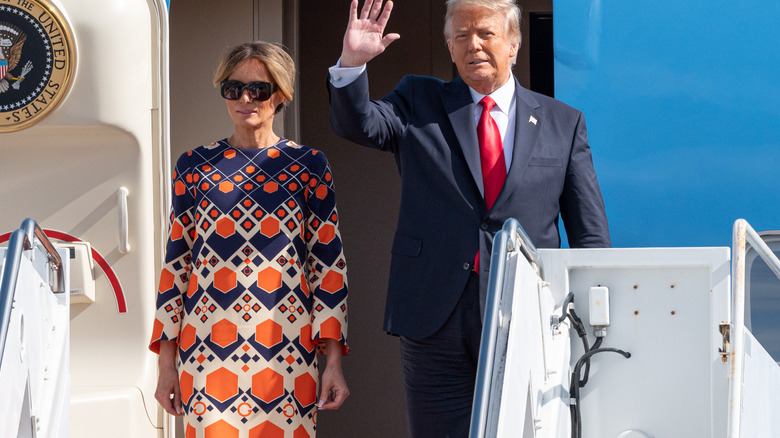 Noam Galai/Getty Images
According to Trump, the event was postponed not because of the organization failing to properly register, but for another reason. The former first lady's office also tweeted Thursday, "As a result of the New York Times' inaccurate reporting, we captured the attention of way more people than expected and required a larger venue. Thank you to all of the incredible supporters of foster care children."
Trump also issued the following statement to The New York Times: "​​The event organizer is rescheduling to a future date due to the overwhelming support from individuals and charitable organizations." And on the event's website, in large letters are the words, "We didn't cancel!"
Meanwhile, Brad Keltner from Whip Fundraising also clarified that the event had not been canceled due to an error on the organization's part. "Florida state did not shut us down," he told The New York Times. "This was an internal decision made due to overwhelming response that we were not prepared to handle."