The Surprising Job Eva Mendes Wanted Before She Became An Actress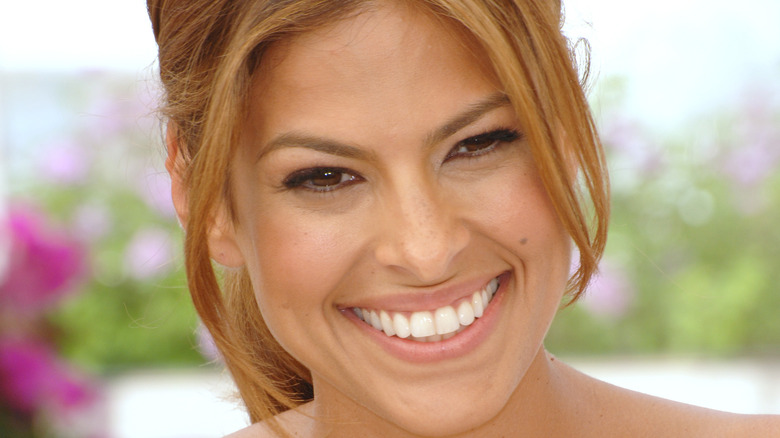 Featureflash Photo Agency/Shutterstock
Eva Mendes doesn't seem to age and neither does her charm and star power. The "Training Day" alum has been in everything from action-heavy blockbusters like "Fast and Furious," to comedies like "The Other Guys" — talk about an actress that can't be tied to one genre!
But to the surprise of many, Mendez took a step back from the intense world of acting to focus on her children with beau, Ryan Gosling.
Despite her absence from the big screen, however, Mendes hasn't completely gone off the radar. She still works on her clothing line with New York And Company and her hands are still full with her charity work. She could even be making a return to acting soon. "I've been so happy to be able to incubate with my babies, but now they are four and six, I'm starting to feel like my ambition is coming back," she told Australian outlet, The Sydney Morning Herald.
Even with the break, it still feels impossible to separate the 45-year-old from her acting career. But, did you know that sometime in the distant past, Mendes almost took a completely different career path?
The job Eva Mendes originally wanted has nothing to do with entertainment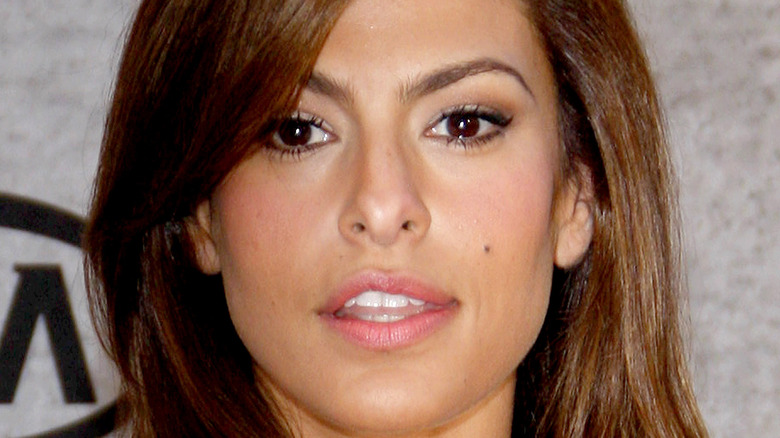 Tinseltown/Shutterstock
Although there are celebrities who always knew that they wanted to act or sing, for some, it wasn't a first choice. As Ebaums World noted, Queen Latifah wanted to be a journalist, and Will Ferrell wanted to be a sports broadcaster.
As for Eva Mendes, becoming a nun was the first and most preferred choice. For her, acting was just something she kind of wandered into, according to the Daily Mail. "My first ambition was to be a nun," she told the publication in 2011. But after her sister informed her about the pro-bono nature of Nuns' work, her interest died off completely. "... So I soon went off that idea. Then I wanted to be an opera singer and an astronaut. Acting is just something I drifted into," she revealed.
Mendes isn't the only actress who had dreams of donning the nun's habit though. Anne Hathaway also wanted to be a nun when she was younger, Vogue noted. Hard to imagine these two actresses as nuns, isn't it?