This Is Who John Lennon Originally Wrote Come Together For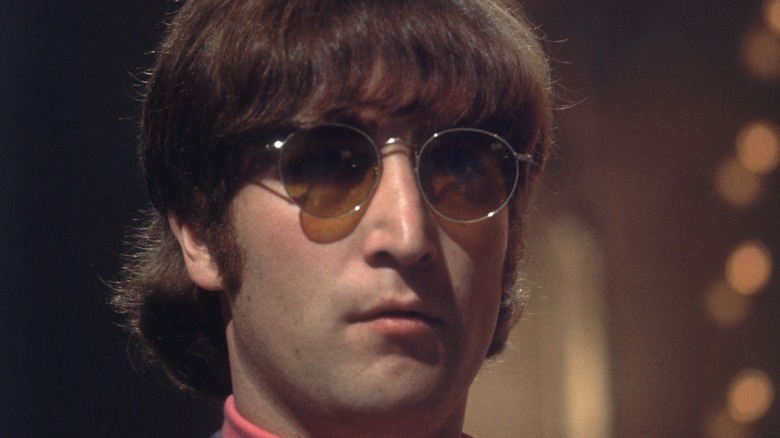 Hulton Archive/Getty Images
In 1969, The Beatles released one of their final studio albums, "Abbey Road," an album that is instantly recognizable for its cover photo featuring the band walking across London's original Abbey Road.
While it's widely regarded as one of the best albums of all time, with Rolling Stone currently ranking it at number five, "Abbey Road" wasn't always seen that way. It initially received mixed reviews from critics who couldn't decide if the album was even worth listening to (via The New York Times).
Per Showbiz Cheat Sheet, Beatles' leader and songwriter John Lennon also wasn't a fan of many of the songs on "Abbey Road." In the book "Lennon Remembers," he deemed the album "lifeless," though he singled out the song "Come Together" as one of his favorites, humbly calling it "alright."
Given the countercultures and social movements gaining steam in the late 1960s, a thumping rock song encouraging people to "come together" may have seemed to be just a product of the times. However, "Come Together" wasn't only inspired by the current state of affairs. It was actually written with one specific person in mind.
John Lennon wrote 'Come Together' for Timothy Leary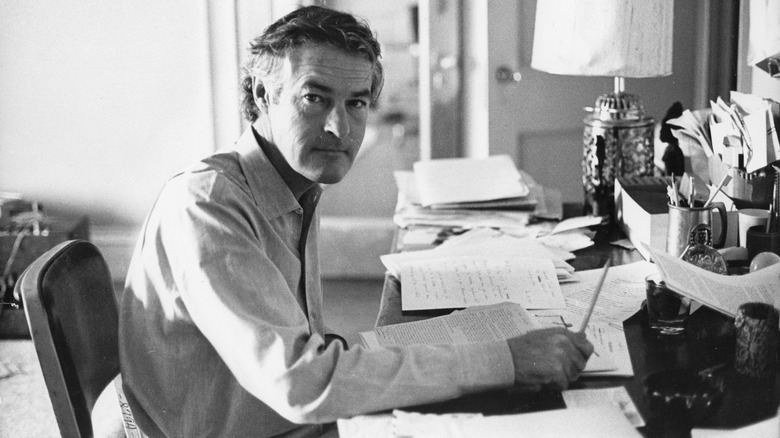 Hulton Archive/Getty Images
When "Abbey Road" was still in the works, John Lennon was spending time with Timothy Leary, an LSD advocate and radical leader (via Time). At the time, Leary was running for the position of governor of California and he wanted Lennon's help with his campaign. Lennon was quoted as saying, "'Come Together' was an expression that Timothy Leary had come up with for his attempt at being president or whatever he wanted to be, and he asked me to write a campaign song. I tried and tried, but I couldn't come up with one. But I came up with this, 'Come Together,' which would've been no good to him."
Even if the song never became Leary's political anthem, Lennon's efforts weren't completely in vain. "Come Together" remains one of the Beatles' most famous songs and is consistently regarded as one of the band's top songs of all time by outlets like Rolling Stone.