Amy Schumer Gets Candid About Her Recent Plastic Surgery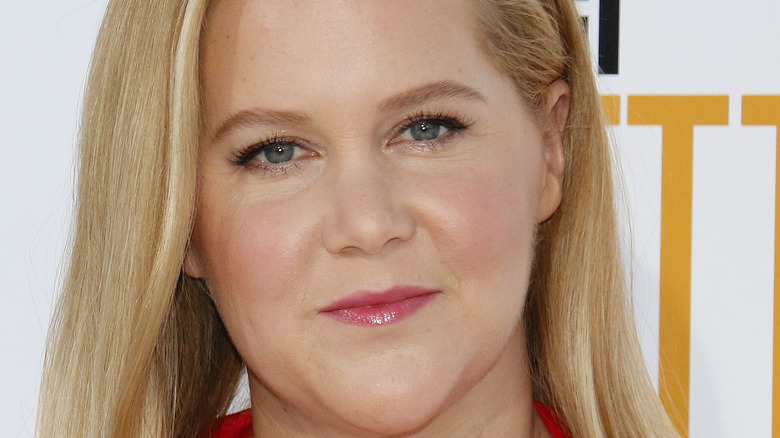 Tinseltown/Shutterstock
Amy Schumer is known for her honesty both on and off the stage. That honesty has translated into being candid about her struggles with her image. Because of that, the comedian has been a voice for body positivity since the beginning. Back in 2015, Schumer appeared on "The Today Show," talking about how she is changing her outlook on herself. "It's really exciting for me to be in a position to say, what about loving yourself how you are. What about saying this is how I look and I'm beautiful and I'm strong ... You're not going to be what everybody loves. But you have to love yourself. Making the decision to do that is something you can actually do." In 2015, she also proudly addressed her weight, showing that the number on the scale has nothing to do with who you are as a person.
Even with a profound appreciation for her body and image, Schumer suffered health complications as a result of her pregnancy and endometriosis diagnosis. After delivering her son, Gene, via C-section, Schumer went on to have another surgery — getting her uterus and appendix removed (via People). These surgeries did a number on the comedian's body, prompting her to get liposuction.
Schumer is open about her surgery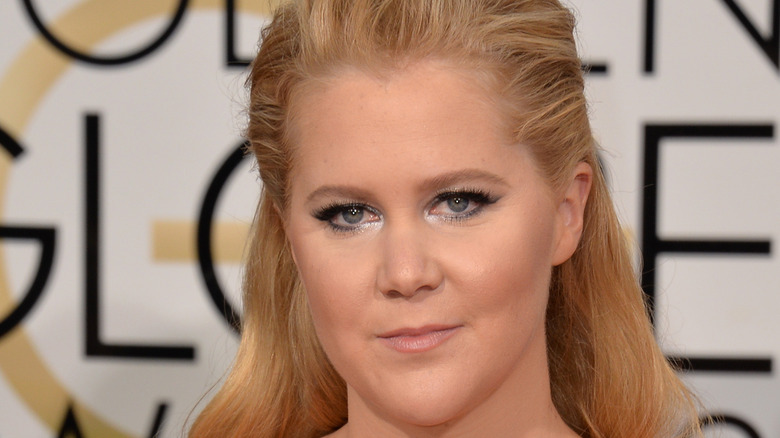 Featureflash Photo Agency/Shutterstock
Recently, Amy Schumer took to Instagram to tell the world about her liposuction and endometriosis surgeries. In the post, where she is posing in a black bathing suit, she thanked her surgeons, saying, "I feel good. Finally. It's been a journey thanks for helping me get my strength back [Seckin Endometriosis Center] (endo) [Jordan S. Terner M.D.] (lipo). Never thought I would do anything but talk to me after your uterus doesn't contract for 2.5 years and you turn 40."
Schumer also got candid about her liposuction during an episode of Chelsea Handler's podcast, "Dear Chelsea." She told Handler and her audience that, "I got liposuction. I never thought that I was going to do anything like that. Like when I would hear liposuction I was just like, that's so crazy to me, and I would say that I'm not ever going to do anything."
Schumer also revealed to Handler that while they tried to have a second child, the stars did not align for them. "We're just enjoying our little family and I'm just focusing on that," she said.