This Is How You Know The Bold And The Beautiful Star Akbar Gbajabiamila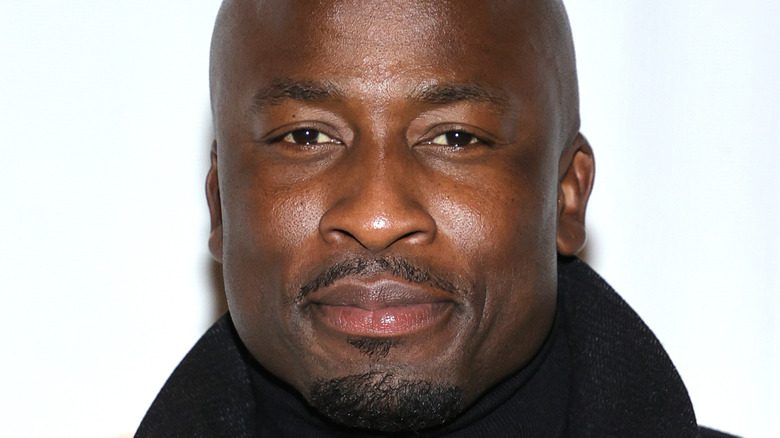 Jamie Mccarthy/Getty Images
In January 2022, Akbar Gbajabiamila made a brief appearance on an episode of "The Bold and the Beautiful" as Max, a Forrester Creations executive who speaks with Ridge and Carter about a new business venture. Gbajabiamila revealed to TV Insider that his appearance on the soap opera might have come about after he hosted the Soap Hub Awards alongside his other co-stars on "The Talk" in 2021.
"I started in elementary school and grew up a big fan of soaps," Gbajabiamila told TV Insider. "When I got to college and started playing football, I didn't watch as often. But somebody [at CBS or B&B] got wind of it being my dream to be on a soap. Before I knew it, I had an offer! I was so nervous coming on. I was walking into their space. This was the holy grail for me when it comes to dramatic television. I didn't want to mess it up. I was nervous. The whole time I was on set I was thinking, 'This is the wildest thing ever!'"
While promoting his "The Bold and the Beautiful" appearance on "The Talk," Gbajabiamila's co-star seemed enthusiastic about his potential return to "The Bold and the Beautiful." 
"Are we talking about getting him back in and like a regular?" "The Talk" co-host Natalie Morales said of Gbajabiamila's latest acting gig, per Soap Opera Network. "I don't know regular, let's take it easy...we would like to have you back sometime," Gbajabiamila's "The Bold and the Beautiful" co-star, Thorsten Kaye said.
Akbar Gbajabiamila has been a regular fixture on The Talk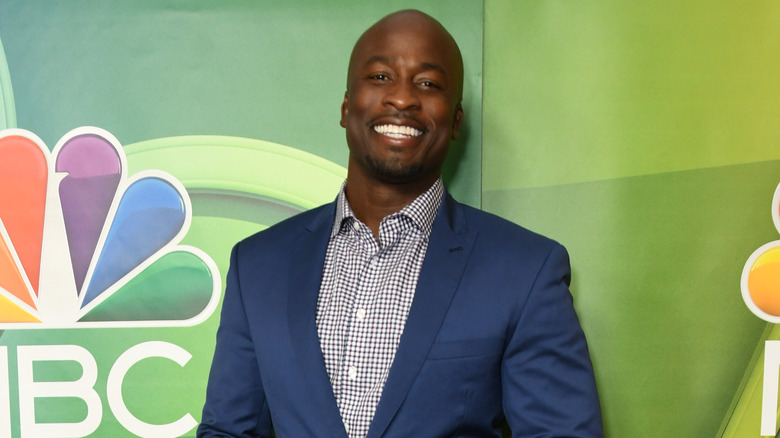 Quinn Jeffrey/Shutterstock
In September 2021, Akbar Gbajabiamila joined "The Talk" as a permanent co-host after appearing as a guest co-host on several episodes earlier in the year. "It is an absolute honor to be joining 'The Talk' as a host!" Gbajabiamila told Deadline at the time. "I am so excited for this new generation of such a long-standing establishment. To be a part of this diverse group, is truly a dream and a new statement for 'The Talk.' In a world as divided as ours, I look forward to showing up as my fun and authentic self everyday and advocating for conversation over confrontation."
Viewers might also recognize Gbajabiamila from his other hosting gig on the NBC competition show "American Ninja Warrior." Since he joined the show in its fifth season, Gbajabiamila has been a beloved host of the show. In fact, as Deadline reports, Gbajabiamila harnessed his own love for the show when he wrote the book "Everyone Can Be a Ninja: Find Your Inner Warrior and Achieve Your Dreams" in 2019. Prior to honing his talents on television, Gbajabiamila played five years in the NFL as a linebacker and defensive end for the Oakland Raiders, San Diego Chargers, and the Miami Dolphins. Gbajabiamila eventually retired from professional football in 2008.