The Cheapest Look Sasha Velour Wore On RuPaul's Drag Race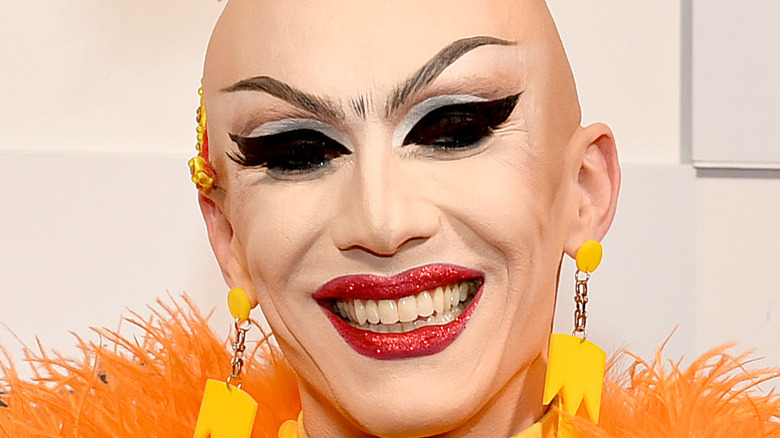 Noam Galai/Getty Images
"RuPaul's Drag Race" Season 9 winner Sasha Velour has gone on to make a name for herself outside of the world of reality television. When she performed the final lip sync during the season's finale, she pulled off a now-iconic stunt (via W Magazine). She took off her wig to reveal a bunch of rose petals raining over her.
"I wanted an element to the performance with a 'Wow' factor. That was the challenge we had to rise to with almost no time to prepare," Velour told the outlet. "I ended up coming up with the idea the day before and bought tons and tons of flowers — fake rose petals from Michaels, actually." She continued, "And the song is all about love in excess and I thought the explosion of rose petals really captured that. I practiced it once and made it work and was just glad it worked out."
Velour has gone on to have her own show that has toured the world called "Smoke & Mirrors," and has remained a fan favorite since her time on the show (via Forbes). However, fans are always dying to learn more about her experience on "RuPaul's Drag Race," and she isn't afraid to dish out the details.
Velour was able to pull off an impressive look on a low budget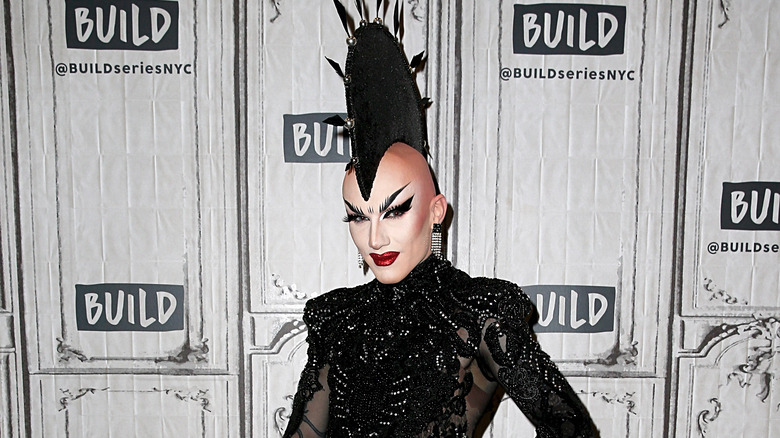 Dominik Bindl/Getty Images
While fans are dying to see Velour return to "RuPaul's Drag Race" in some capacity, the drag queen told Gay Times UK, "They're not beating down the door to ask me to return, I'll tell you that." Plus, she already won the show and doesn't want to compete again, though she does love being on TV. She continued, "There's no reason to return to competitions when you've already won your crown. But I also, philosophically, think it's better to talk about everyone's strengths than to pick a single winner."
Plus, going back to the competition now has higher stakes. Queens are being expected to spend up to $40,000 on their runway outfits (via Vice). When it came to her time on the show, fans remember the high-fashion runway looks she dished out each week. While she forked over a lot of cash for her looks, she told Vice about the surprising outfit that cost very little.
The look was one of her best from the season: the clown-inspired Club Kids outfit. She had gotten the dress for free and only spent $50 on fabric and yarn to complete the look. To finish it off, she recycled some shoes. "I reused my same Target heels that I'd been wearing every night," Velour said. "So that one's like a $60 look." Color us impressed!