How Much Money Did Sasha Velour Spend On Her RuPaul's Drag Race Looks?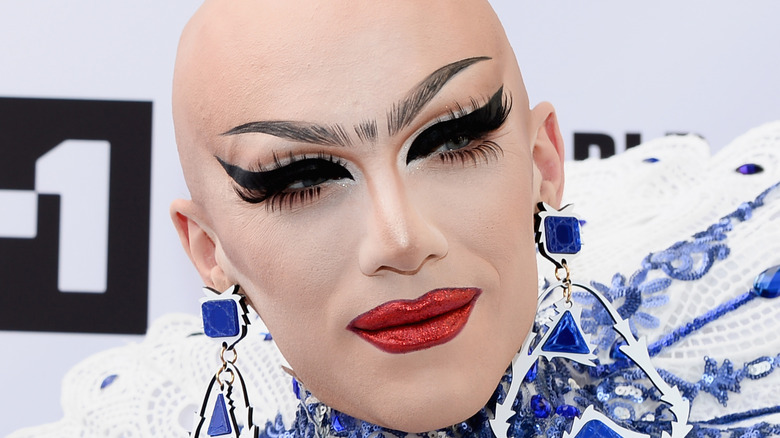 Tara Ziemba/Getty Images
Sasha Velour is more than just a drag queen, she's a walking work of art. The proud New Yorker broke boundaries when she appeared on, and ultimately won, "RuPaul's Drag Race" Season 9, typically by neglecting to wear a wig — showing off the bald head Velour shaved in solidarity with her late mother who was battling cancer at the time, per The Guardian, as well as refusing to adhere to the prohibitive standards of beauty upheld by the vast majority of participants. 
Despite being among the wilder contestants "Drag Race" has ever seen, Velour was the clear winner right from the beginning, notably managing to avoid being in the bottom two for the entire competition (via NBC News). Velour has since used her win to spread awareness of issues plaguing the queer community, even speaking out against RuPaul Charles's transphobic comments in 2018 by publicly blasting him for his ignorance, as Vanity Fair reported at the time. 
Clearly, Velour wants to make it clear she's a queen, not a royal subject, which includes opening up about what it really takes to compete on "Drag Race" regardless of whether you win or lose.
Sasha Velour dipped into her savings for Drag Race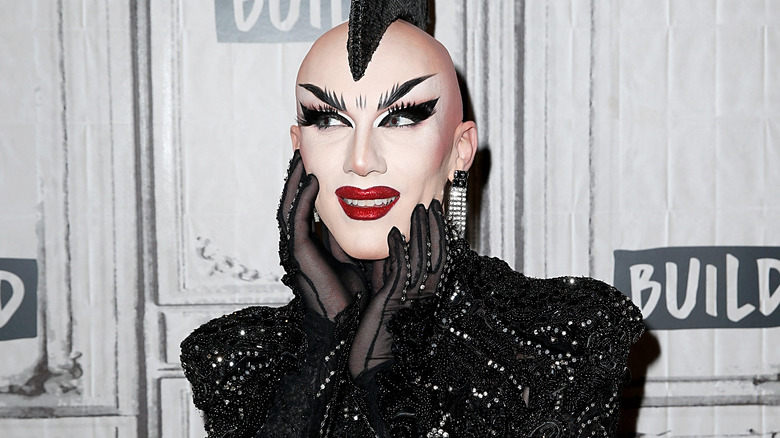 Dominik Bindl/Getty Images
"Drag Race" might have started as a niche reality competition, but nowadays it's one of the biggest and most profitable shows in the world (per Deadline). Moreover, after removing the Vaseline-tinged lens of Season 1, "Drag Race" was gifted a sheen of glamour that's only increased with each new installment, particularly following the show's move to VH1. Although introducing drag to the mainstream is a positive development, since it puts more eyes on the featured queens' art and, hopefully, gets them bigger paydays down the line, the costs associated with competing have escalated alongside everything else. 
In a jaw-dropping investigative report, featuring interviews with dozens of "Drag Race" alumni, Vice laid starkly bare the reality of taking part in the so-called Olympics of drag. Aside from creating custom-made outfits and avoiding anything high-street, including clothing from stores such as H&M, queens are expected to shell out big bucks for the best wigs and makeup regardless of how much money they usually earn. In fact, Sasha Velour admitted she spent around $4,000 on her Season 9 looks, half of which came from her personal savings. The rest, according to Velour, was thanks to a loan from her father. 
Suffice to say, participating on "Drag Race" doesn't come cheap. Although Bob the Drag Queen, who won Season 8, admitted she only spent around $6,000, the industry vet also acknowledged, "If I went back on 'Drag Race' now, I'd probably be spending $20–40,000."